Speech Topics
While the practice of Corporate Social Responsibility galvanized the business world years ago, companies and organizations continue to voluntarily increase the steps they take to improve the quality of life for their communities and society at large. Employees play a key role in community-based initiatives, but more importantly have an innate desire to be part of something bigger than themselves. Liz Murray's inspirational story challenges the audience to recognize the opportunity we each have to make a lasting contribution on another person's life. Employees will find themselves re-charged and ready to step-up as community leaders.
A story so powerful it was made into a movie, Liz Murray shares her fascinating, inspirational story of growing up with two drug addicted parents who she began supporting at age 10. Homeless at age 15, the death of her mother was the wake-up call that made her break free of her circumstances and pursue a different path for her life. While living on the streets of New York, she completed and graduated from high school in just two years. Overcoming horrible odds, she won a full scholarship and was accepted to Harvard University. Murray offers one of the most moving, elegant and uplifting tales you will ever hear.
Biography
The child of drug-addicted parents who routinely ate from dumpsters and sought refuge at all-night subway stations to survive, Liz Murray was homeless at age 15—and fending for her life. Determined not to be defined by her circumstances, she recognized education as the key to a fresh beginning and a whole new way of living. She earned her high school diploma in just two years and won a scholarship to Harvard University that would turn her bleak circumstances into a future filled with limitless possibility.
With sincerity, maturity and graciousness, Murray takes audiences along on her personal journey from street smarts to classroom triumphs, instantly becoming an inspiration to both student groups and business audiences alike in need of the motivation to overcome their own obstacles. The subject of Lifetime Television's Emmy-nominated original film, Homeless to Harvard, Murray graduated from Harvard in 2009, and went on to receive her Masters in the Psychology of Education at Columbia University. Today, as co-founder and Executive Director of The Arthur Project, Murray is a passionate advocate for under served youth, working to end generational poverty through relationship-based learning.
"They provide us well-prepared and informed speakers who understand our expectations and unique format. With WWSG, we know that the speaker fees are fair and trust that the event will be a success."
Sue Swan, Co-Founder of The Distinguished Speaker Series of Southern California
"The consistent professionalism and quality for the way Worldwide Speakers Group handles events shows that they think of each detail and every contingency beforehand."
Newt Gingrich, Distinguished Leader, Visionary, & Political Vanguard; 2012 Republican Presidential Candidate; Speaker of the U.S. House of Representatives (1995-1999); Best-Selling Author
"I hope to work again and again with Worldwide Speakers Group on the selection of our keynote and endnote speakers for our annual conference and other events. Our representative, Vana Thayu and her associate Missy Simons were terrific from my first communication to them until our speaking-event concluded... It is easy to see why many of the top speakers in the country work with Worldwide Speakers Group."
Gina Cohen, Chief Marketing Officer & Vice President of Communications for The National Recreation and Park Association
"The team at WWSG is certainly at the top of the scale. Building a long-term relationship with the client has really set WWSG apart and we clearly saw that with our partnership. WWSG found creative ways to build the partnership which results in a win-win for all."
Erik Qualman, Top Technology and Motivational Speaker, #1 Bestselling Author & Futurist
"Thanks again for all your help. Your entire team there is truly stellar."
Vice President of Communications; American Property Casualty Insurance Association
"After 20 years in the lecture series business, WWSG has become a valued partner. We produce over 24 speaking events a year and have worked with dozens of agencies. We appreciate WWSG's unparalleled professionalism, integrity, and creativity in suggesting speakers that are unique to the speaker circuit."
Sue Swan, Co-Founder of The Distinguished Speaker Series of Southern California
"Everything was buttoned up, from the initial outreach to the event execution and post follow-up. I have a great team of representatives from WWSG to work with, first class experience."
Raylene Wetzel, American Century Investments
"All timing and logistics were seamless, and the client was super engaged and thankful. I'm happy to report that we have another WIN for WWSG! Let's build on the momentum together!"
Josh Linkner, Five-Time Tech Entrepreneur, Hyper-Growth CEO, Two-Time NY Times Bestselling Author, Venture Capitalist, and Keynote Speaker
"The WWSG team are super responsive and flexible. I will definitely work with them again to find speakers for my next event."
Delia Setiawan, Ernst & Young LLP
Speaker Resources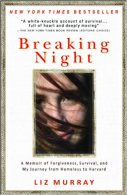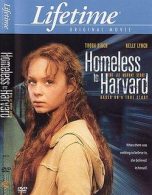 Check Availability