Speech Topics
Mistakes happen, even in Oscar winning films, and two time Emmy Award winning film critic, Gary Cogill, is here to entertain your group  as he guides you through more than two dozen film flubs, from the original "Star Wars"  to Alfred Hitchcock's "North By Northwest."
Spend an evening laughing and learning how movie mistakes happen in films like "Pretty Women," "The Wizard Of Oz," and Michael Mann's "The Last of The Mohicans," with Daniel Day Lewis. A memorable evening of some of the best Hollywood has to offer, unfortunately someone forgot to tell the camera and crew members to get out of the way.
Two time Emmy Award winning film critic, Gary Cogill, takes the audience on a fascinating journey through his years reviewing films for the highest rated ABC affiliate in the country, while traveling the world interviewing the stars and directors that made films like "The Godfather," "Saving Private Ryan," and "Schindler's List."
From Steven Spielberg and Francis Ford Coppola, to Barbara Streisand and Meryl Streep, Gary takes you inside his one on one conversations that include more than a dozen years at The Oscars on the Red Carpet. Gary will both entertain and enlighten you with his encyclopedic knowledge of film and its rich history, while at the same time challenging each audience member to consider their own connection with the big screen. After 10,000 film reviews and 20,000 interviews, it is indeed, a cinematic life.
Do you feel like your life is like a movie?
You are not alone. Two time Emmy Award winner, Gary Cogill, will take you on his own unique cinematic journey of reviewing films, making films, life experiences, and interviewing just about every well known actor and director on the planet. His highly entertaining presentation will remind you of the films you grew up watching, the actors you grew up admiring, and the stories forever engrained in your memory. If real life is both comedy and tragedy, so are the movies, and Gary has seen them all. From "Lawrence of Arabia" to "The Fabelmans," and all movies in-between. His journey is one you won't want to miss. Lights, Camera, Sound, Action. Gary's life, and your life, is often like a movie.
With his vast insider knowledge as a two time Emmy Award winning film critic, and spending more than a dozen years on the red carpet, Gary Cogill, takes a look at the upcoming Oscar contenders, and gives his own personal insight and predictions.
Spend an evening talking movies, stars, directors and writers and by the end of the night, you'll know more about the upcoming Oscars than all of your cinematic friends. Who knows, you might even meet a real "Oscar" before it's all over? (Hint Hint) It's Oscar night, with Gary Cogill.
Biography
Gary Cogill is a two time Emmy Award winning journalist and a much sought after speaker and moderator, hosting on stage "Evenings With" John Travolta, Al Pacino, Robert Duvall, David Mamet, Stephen Sondheim, Ken Burns, Danny Glover, Brooke Shields, Martin Sheen, Whoopie Goldberg, Rob Lowe, Peter Bogdanovich, Marvin Hamlisch, and more.
For 24 years, Gary served as the film critic for WFAA-TV in Dallas (ABC), reviewing more than 10,000 films and conducting more than 20,000 interviews with industry leaders. Through the years Gary sat down with the biggest names in the business including Robert DeNiro, Meryl Streep, Stephen Spielberg, George Clooney, and Barbara Streisand.
After leaving WFAA-TV  he co-founded the Dallas, Texas based film production company, Lascaux Films. His Lascaux Films credits include, "Words And Pictures," starring Clive Owen and Juliette Binoche; "Believe Me," starring Alex Russell and Nick Offerman; "Refuge," starring Krysten Ritter and Brian Geraghty," and "The Starck Club," a feature documentary on the legendary 1980's Texas nightclub.
As a Keynote Speaker, Gary Cogill uses personal stories, humor, and anecdotal empathy to inspire his audience to think deeper about their own life's journey.
"I have been extremely fortunate to work with Gary many times over the years. Gary's sincere charm and incredible knowledge are unparalleled. He makes everyone in the room feel like he is talking directly to them."
Amy Borders, City Of Waxahachie
"Looking for a great speaker? Gary Cogill fits the bill! His encyclopedic knowledge of movies and intimate details of actors, directors and producers make him a delightful raconteur and wise historian of the cinematic arts."
Nancy Egan Friends of the University Park Public Library Volunteer
"I want to personally thank you for speaking to this years Oscar nominations with our Members here at Ventana! They thoroughly enjoyed your presentation, your expertise in the Hollywood Movie industry as well as delivering your perspective on all the Nominees! This was a first for us to host an event like this and you surpassed our expectations and our Member's as well!"
Marilynn Maus Smith Director of Sales and Marketing , Ventana by Buckner
Check Availability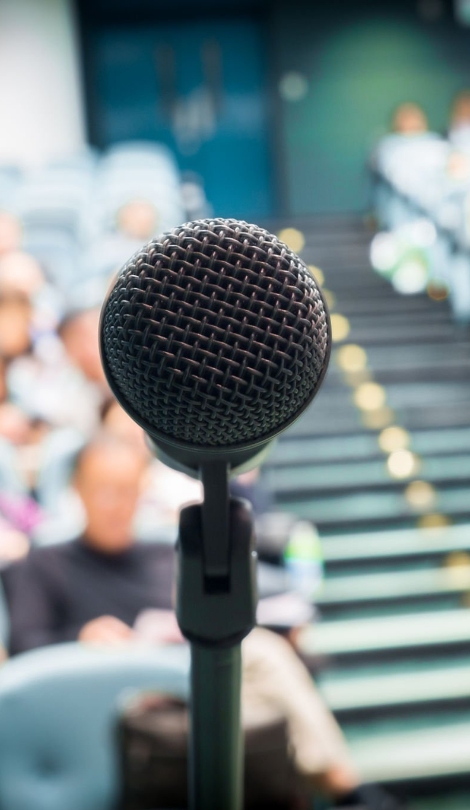 Other Speakers You May Like