Speech Topics
Across the world life expectancy is increasing but the phenomena is much misunderstood. We are on average living for longer and are healthier for longer. In response we are restructuring how we live our life and changing our education, employment, career paths as well as when we, retirement, marry or have children. Drawing on his global best seller "The 100 Year Life," Andrew Scott explains what this means for you and how as an individual, corporate or investor you need to respond to seize the opportunities. It is nothing other than life changing.
Technological change, longevity and changing social relationships are bringing about a seismic change to society and the economy, a shock similar in magnitude to the Industrial Revolution. Enormous attention has been paid to the spellbinding possibilities that future technologies bring and great anxiety has been expressed about a world run by robots. What hasn't received so much attention is what do we as individuals need to do in terms of our education, careers and life to ensure that we make the most of the tremendous advantages on offer. In this talk Andrew Scott explains the actions to take to ensure that we as humans flourish in the years to come and benefit from these changes. He provides an insight into the investment opportunities that this entails and the leadership agenda for corporations today.
Biography
Andrew Scott is Professor of Economics and former Deputy Dean at London Business School and a Fellow of All Souls, Oxford University. He previously held lecturing positions at Harvard University, London School of Economics and Oxford University.
His award-winning book "The 100 Year Life" is an international best-seller and is aimed at changing the narrative around ageing. It focuses on how we are living longer and healthier lives and how individuals and organizations can seize the opportunities this provides. Andrew's work has changed lives, altered investors views of the world and changed how firms think about their workforce. It led him to launch a charity called The Longevity Forum aimed at helping people live longer, healthier and more fulfilled lives. It prompted the Japanese government to set up a commission to understand how to prepare for longer lives.
His latest work delves deeper into longevity but also at the implications of AI and Robotics for the world around us. It focuses on how we can make the most of the benefits of longer lives and better technology to enhance our lives, our work and our society.
Andrew is a winner of the Best Teacher award at London Business School and renowned for his deliver style which combines intellectual depth, accessibility, humor and clear insight on how we each need to adapt to the future.
He is also an expert on macroeconomic trends and a prize-winning researcher. He was Editor of the Royal Economic Society's Economic Journal and Scientific Chair of the Euro Area Business Cycle Network. He has been an advisor to a range of governments and was on the board of the UK's Financial Services Authority 2009-13.
"After 20 years in the lecture series business, WWSG has become a valued partner. We produce over 24 speaking events a year and have worked with dozens of agencies. We appreciate WWSG's unparalleled professionalism, integrity, and creativity in suggesting speakers that are unique to the speaker circuit."
Sue Swan, Co-Founder of The Distinguished Speaker Series of Southern California
"Thanks again for all your help. Your entire team there is truly stellar."
Vice President of Communications; American Property Casualty Insurance Association
"The team at WWSG is certainly at the top of the scale. Building a long-term relationship with the client has really set WWSG apart and we clearly saw that with our partnership. WWSG found creative ways to build the partnership which results in a win-win for all."
Erik Qualman, Top Technology and Motivational Speaker, #1 Bestselling Author & Futurist
"The consistent professionalism and quality for the way Worldwide Speakers Group handles events shows that they think of each detail and every contingency beforehand."
Newt Gingrich, Distinguished Leader, Visionary, & Political Vanguard; 2012 Republican Presidential Candidate; Speaker of the U.S. House of Representatives (1995-1999); Best-Selling Author
"Everything was buttoned up, from the initial outreach to the event execution and post follow-up. I have a great team of representatives from WWSG to work with, first class experience."
Raylene Wetzel, American Century Investments
"The WWSG team are super responsive and flexible. I will definitely work with them again to find speakers for my next event."
Delia Setiawan, Ernst & Young LLP
"All timing and logistics were seamless, and the client was super engaged and thankful. I'm happy to report that we have another WIN for WWSG! Let's build on the momentum together!"
Josh Linkner, Five-Time Tech Entrepreneur, Hyper-Growth CEO, Two-Time NY Times Bestselling Author, Venture Capitalist, and Keynote Speaker
"I hope to work again and again with Worldwide Speakers Group on the selection of our keynote and endnote speakers for our annual conference and other events. Our representative, Vana Thayu and her associate Missy Simons were terrific from my first communication to them until our speaking-event concluded... It is easy to see why many of the top speakers in the country work with Worldwide Speakers Group."
Gina Cohen, Chief Marketing Officer & Vice President of Communications for The National Recreation and Park Association
"They provide us well-prepared and informed speakers who understand our expectations and unique format. With WWSG, we know that the speaker fees are fair and trust that the event will be a success."
Sue Swan, Co-Founder of The Distinguished Speaker Series of Southern California
Speaker Resources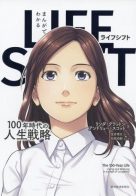 Check Availability