Speaker Event Planning Checklist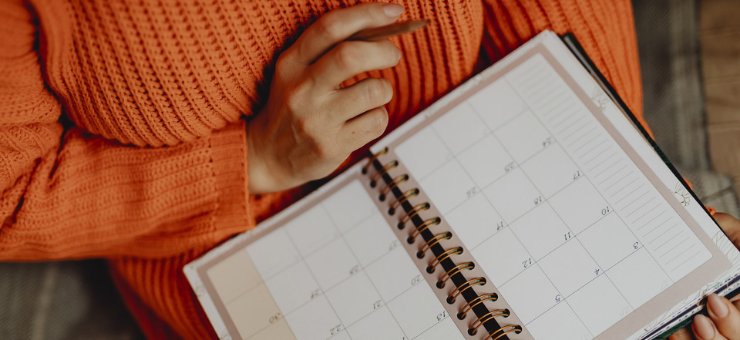 Planning a conference or a speaker event can be a challenge, but with the correct and prepared planning, it can create a once in a lifetime experience. When engaging and hiring a speaker for your event, a lot more goes into the process beyond getting the speaker to confirm. Months and months of planning are required to create a stellar and unforgettable event.
With a million things to remember before your big day, forgetting a key element can affect the entire day and even jeopardize the event in its entirety.
With this in mind, below is a useful Speaker Event Planning Checklist based on collective experiences at WWSG.
Step 1: Outline the goals and objectives of your event. What do you want your audience to take away from the event? How can the speaker impact the overall experience for your group? 
Step 2: Identify your budget. How much is allotted in the budget for a speaker?  Take into consideration any additional expenses that may be incurred such as flights, hotel, ground transportation, and miscellaneous expenses.
Step 3: Brainstorm the type of thought leader you would like at your event based on the steps above. The message you would like to convey to your audience, the budget you have to finance speaker fees, and travel are vital components.
Step 4: Contact a Top Speakers' Bureau. To book a top-rated speaker or thought leader, using a speakers bureau is highly encouraged. The bureau you are partnered with will send a list that contains ideas and speakers who fit both the budget and topic. Once you've found your partner, planning becomes a lot easier.
Step 5: Choose the speaker you would like to extend an invitation to. Keep in mind that in most cases, once a signed invitation is presented to the speaker, it is binding. If the speaker declines, the bureau will either send another list of ideas or move on to speaker option number two, until a speaker has been confirmed.
Step 6: Execute agreements and invoices. Agreements will be sent to both you and the chosen speaker confirming the engagement details and all the logistics that it entails (speaker fee, travel expenses, and logistics, venue, date, speech topic, point of contact, etc.).
Step 7. Collect marketing materials. You will receive an approved bio and photo of the speaker for marketing purposes. With this information, you can begin to build ad campaigns, print materials, and other creative content pieces to help with promoting your event.
Step 8: An Event Coordinator assigned to you from the speakers' bureau will plan and confirm important logistics with the speaker and your firm. Details such as a pre-event conference call with the speaker to discuss the overall mission of the event, working through travel and day-of logistics, organizing the time table of the day and working through the best contingency plans in case of an emergency are all critical items to think about. Checking in with the event coordinator periodically to keep them in the loop is always a good way to stay ahead of any problems that could arise.
Step 9: Brief your team. Take time to sit with your events team and let them know the quick facts about the speaker and how they are involved in the overall program. For example, how to address them adequately when speaking to them, what items they like in their green room, who is responsible for the speaker's introduction, etc. Teamwork makes the dream work.
Step 10: The day before. Confirm with the bureau or speaker's office all travel logistics are on course and that they have either arrived or are arriving at the hotel/venue. Confirm that all flights, trains, ground transportation, greeters and hotel rooms should be confirmed as well. Additionally, make sure that the final invoice has been paid on time to prevent any issues with the speaker. Your event itinerary and program timeline should be finalized by this time.
Step 11: Event day. Arrive early to the venue to guarantee that all is set up correctly and everything is in place. Contact the speaker/speaker point of contact to confirm their arrival time is set and still on track. Designate the person who will greet the speaker and direct them to their room or space where they can prepare for their presentation.
Step 12: During the event: Be on top of any last-minute problems or questions that could arise. Read the audience and make sure that the speaker is being received well and appropriately. When their presentation is over, direct them to either their next obligation (such as a reception, photo-op line, or dinner) to their transportation. Note that while the speaker is on-site, a member of your team should always be with them and ready to assist if needed.
Step 13: Follow up. When the event has passed, take a moment to follow up with your teammates, supervisors, and audience members to collect their feedback and takeaways from the event. Did the speaker presentation meet all standards? What was the best part of the program and how did it help accomplish your overall goals?
Step 14: Communicate back to the speaker. Let the bureau and/or speaker know how they did from helping you with logistics and handling to how the speaker's presentation impacted your group. Communicating expectations and thoughts is the key to ensuring a successful partnership in the future and continually securing great speakers for other events.
Step 15: Pay any outstanding items/invoices. Often enough, speakers and their representatives incurred expenses when traveling to the event. These expenses are typically sent to you within two weeks to be paid/reimbursed. Make sure all costs are covered and sent off. Then finalize your event budget to see if all expectations and goals had been met.
By following these steps, you are ensuring a successful outcome and a positive experience for your speaker, audience and event staff. Despite the many components, this checklist will only be a significant tool to you keep you and your team ahead of the potential hiccups and accomplish a perfect speaker event. By investing the time in preparation and details, a fantastic result will follow. Ensure your next event's success with our free infographic!