BOB THOMAS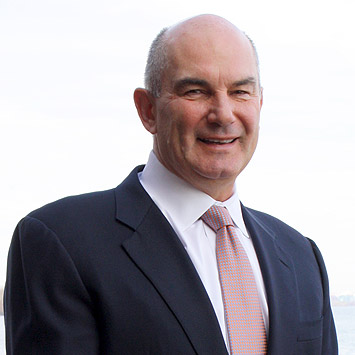 Bob Thomas is widely recognized as a leader in the global lecture industry. His stellar reputation for outstanding service and strategic counsel has endeared him to clients and speakers alike. He has over two decades of diverse domestic and international experience serving a wide range of client industries including financial services, transportation, technology, association, education, and defense. As such, Mr. Thomas has established solid relationships with past and present leaders in government, business, the economy, and the media.
Prior to founding Worldwide Speakers Group, Mr. Thomas helped lead a prominent global lecture agency, where he was recruited to execute an aggressive growth strategy to expand the agency's worldwide presence and market share. In his eight years with this agency, he specialized in building a global brand, recruiting speakers, and developing an international client base.
Mr. Thomas has led the recruitment of exclusive speakers and managed the day-to-day relationships with many of them. He has assisted former heads of state, captains of industry, and global media personalities with their communications strategies as well as their lecture goals and agendas to provide the greatest impact on audiences.
Mr. Thomas has initiated sales team education programs and has helped craft effective marketing campaigns that place an emphasis on product positioning of speakers. Throughout his lecture industry career, he has focused on establishing long-term client account relationships with multi-national and Fortune 1000 companies, trade associations, college/universities and international forums.
Prior to entering the lecture industry, Mr. Thomas served as a member of the senior management team for two service consulting companies in the travel management and energy industries. During his tenure, he successfully transformed key business and management strategies and practices, as well as secured
new alliances with strategic business partners, all resulting in significant growth and profitability.
Mr. Thomas started his professional career in 1984 with IBM where he accomplished a record of significant achievement in sales, marketing and executive positions in multiple IBM businesses.
Mr. Thomas is a graduate of the College of Business at Rochester Institute of Technology with a Bachelor of Science in Business Administration. He serves as the Advisory Board Co-chair at Berkshire School, a college preparatory school, in Sheffield, MA.