Speech Topics
In this talk, Trent shares his trademark inspirational approach to change and resilience, sharing an outline that can be tried, measured and strengthened over time.
Commitment – Will you show up? Will you remain loyal and accountable long after the feeling of motivation has left. Identify your unwavering "why" and develop a deeper meaning…purpose is who you are.
Building Emotional Resilience – Recognize facts over feelings by understanding what the struggle produces. Change the narrative; we are always in control of how we define a circumstance. Quitting is not an option.
Discipline – Become legendary at the things that don't get you a "yes". Ask yourself where that bridge is taking you – to a better you, the greatest you or a lesser you. Protecting your peace; set boundaries.
Consistency – Success depends on world class consistency, not world class talent – think reliability and trustworthiness.
Faith – The only impossibilities that exist are the ones you create. Give yourself permission to fail; fall in love with progression, not perfection. Visualize the environment. Remind yourself of your greatness.
Heart – Live with the result of failing than not trying. Your perspective can be your power or your prison.
Trent can provide attendees with steps to becoming the best hope-filled versions of themselves, by facing the reality of circumstances, realizing life's purpose, breaking free from toxic environments, forgiving others, turning your pain/failures into your power and guarding against the pitfalls of life. His speeches are raw and real, full of passion, high energy and humor.
Weaving together personal stories from his own life and from others who have also gone through hard times, Trent reveals how to bring out your best and establish a happier, more fulfilled future for generations to come. Takeaways include:
Skills & tools to allow attendees to perform at their highest level
Staying accountable, consistent and actually making lasting shifts in life
Mindset required to take life and income to that next level
Trent's engaging, hard-hitting and uplifting messages reach a weekly online audience of 60 million plus and have garnered over 1 billion video views to date. He's poised to share insight on building your network, creating a lasting platform and growing your business via social media.
Biography
Born September 21, 1984 in Little Rock, Arkansas, and was raised in New Orleans, Louisiana. His father then transferred his job and moved Trent and his family to Ft. Worth, Texas in his early teens. Shelton was a well-known athlete in the state of Texas in multiple sports, but decided to sign a letter of intent to play college football at Baylor University after graduating for North Crowley High School in Ft. Worth, TX in 2002. In 2007, after a highly successful college career and graduating Baylor University with a degree in Speech Communications, the NFL took notice of Trent's talents and since then he has been with teams such as the Indianapolis Colts, Washington Redskins, and the Seattle Seahawks. Aside from his athletic success, Trent always believed in "Life after Sports" and his biggest accolade is in the founding of the Rehab Time Organization.
Trent felt a change was needed within his mind, body, and soul. Trent Shelton then had an epiphany, and told him-self, "Today, I'm getting rid of everything toxic in his life, and I want to give back to God." He held himself accountable of what he said he was going to do. He quickly went into conditioning his body, went on a strict diet, and dug deeper into his faith. He started to publicly post videos and blogs on blogtv.com, and other online sites, about what he was currently going through. What originally started as a way to help him-self get through his life's trials and grow quickly turned into a wave that grew to affect more and more lives. Rehab Time has now become a worldwide institution for positive change, helping many improve their lives, and Shelton is passionate about it.
Growing up a preacher's son (George Shelton of the Lord's House), Trent is well grounded in scripture and it adds to his effectiveness as a speaker. He continues to spread knowledge, motivation, and give leadership advice on the web. Every day he inspires thousands of people online, and in his everyday life. Trent is also apart of the whosay.com network, which is an INVITE ONLY celebrity platform. On October 20, 2011, Shelton was named the, "The #20 most motivational person on the worldwide web" with Bill Gates at #21 and Oprah at #1, by Under30Ceo.com. Today, Trent is considered as one of the most impactful speakers of this generation, he reaches over 60 million people weekly through hard hitting videos and unprecedented engagement.
A devoted Father, CEO, Founder, Motivational Speaker, Athlete, Strength Coach, and Philanthropist, a leader, Trent Shelton holds all of those titles, but most importantly he is a man of God. Mr. Shelton is not done yet. He continues to innovate more ways in Rehab Time to improve the lives of others and lead them in the right direction, instilling value in each person.
The consistent professionalism and quality for the way Worldwide Speakers Group handles events shows that they think of each detail and every contingency beforehand.
Newt Gingrich, Distinguished Leader, Visionary, & Political Vanguard; 2012 Republican Presidential Candidate; Speaker of the U.S. House of Representatives (1995-1999); Best-Selling Author
Everything was buttoned up, from the initial outreach to the event execution and post follow-up. I have a great team of representatives from WWSG to work with, first class experience.
Raylene Wetzel, American Century Investments
The WWSG team are super responsive and flexible. I will definitely work with them again to find speakers for my next event.
Delia Setiawan, Ernst & Young LLP
Thanks again for all your help. Your entire team there is truly stellar.
Vice President of Communications; American Property Casualty Insurance Association
The team at WWSG is certainly at the top of the scale. Building a long-term relationship with the client has really set WWSG apart and we clearly saw that with our partnership. WWSG found creative ways to build the partnership which results in a win-win for all.
Erik Qualman, Top Technology and Motivational Speaker, #1 Bestselling Author & Futurist
"After 20 years in the lecture series business, WWSG has become a valued partner. We produce over 24 speaking events a year and have worked with dozens of agencies. We appreciate WWSG's unparalleled professionalism, integrity, and creativity in suggesting speakers that are unique to the speaker circuit."
Sue Swan, Co-Founder of The Distinguished Speaker Series of Southern California
We always enjoy working with WWSG, and we thank you and your team for your diligence, thoroughness, and professionalism. Planning is already underway for next year's event (no rest for the weary). We hope to have every opportunity to work with you again in the near future.
David R. Cape, EVP of Business Development at Texas American Resources Company
They provide us well-prepared and informed speakers who understand our expectations and unique format. With WWSG, we know that the speaker fees are fair and trust that the event will be a success.
Sue Swan, Co-Founder of The Distinguished Speaker Series of Southern California
All timing and logistics were seamless, and the client was super engaged and thankful. I'm happy to report that we have another WIN for WWSG! Let's build on the momentum together!
Josh Linkner, Five-Time Tech Entrepreneur, Hyper-Growth CEO, Two-Time NY Times Bestselling Author, Venture Capitalist, and Keynote Speaker
I hope to work again and again with Worldwide Speakers Group on the selection of our keynote and endnote speakers for our annual conference and other events. Our representative and her associate were terrific from my first communication to them until our speaking-event concluded... It is easy to see why many of the top speakers in the country work with Worldwide Speakers Group.
Gina Cohen, Chief Marketing Officer & Vice President of Communications for The National Recreation and Park Association
Check Availability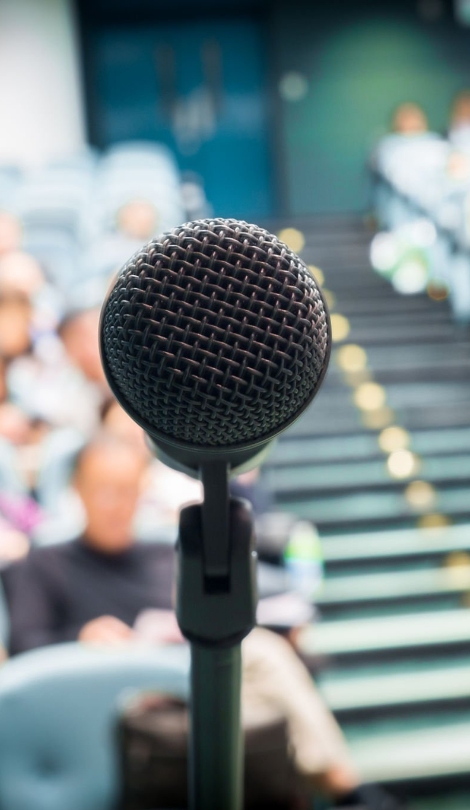 Other Speakers You May Like