Speech Topics
18 inches is the distance from your head to your heart. Such a short distance, yet most leaders never take the journey. Leaders and organization that lead with their hearts are more successful and have better results than those that don't. Love and results are not opposites. They are two sides of the same coin. It is not love or results. It is love driven results. If you love what you do, if you love the people you do it with, if your love your culture, if you love your mission – you will gain better results. Hear-lead leadership transcends numbers and spreadsheets. It is more sustainable and more rewarding. Defining your leadership philosophy is one of the most important steps you can take as a leader and as an organization. The 18-inch journey will change your life and your organization.
How do we accomplish extraordinary things as leaders? The quality of our relationships determines whether we simply reach a goal or inspire greatness. The success of any organization is grounded in the formation of sustainable relationships. In this keynote, Spaulding illustrates how to build relationship capital throughout your organization so internal teams maximize their potential and external constituencies and stakeholders share your vision. Spaulding also explores groundbreaking leadership techniques such as building "Fifth Floor Teams," and leveraging the "Laws of Influence and Elevation."
It's impossible to build a successful client base in a silo. In other words, relationships are not optional. Though economists talk only of Return on Investment or ROI, Spaulding argues that profit and relationships are interdependent. "Return on Relationships or ROR" is the currency we should focus on rather than solely on ROI, because if we are truly focusing on relationships, the bottom line goals come more easily. In this keynote, Spaulding shares his secrets behind the notion of "Return on Relationships or ROR," leaving audiences ready to revolutionize their old methods and reach new heights in customer stability and loyalty.
Unengaged employees cost companies and organizations billions of dollars. Research tells us that employees who don't have relationships on the job will negatively impact the bottom line. If we are to build sustainable organizations in a modern economy, we must differentiate ourselves by building meaningful ties with and among employees. Spaulding demonstrates a helpful "first through fifth floor" analogy for evaluating your business relationships and has audiences looking at their workplace with a different lens—a lens that sheds new light on how to mobilize their colleagues and inspire shared success.
This is not a keynote address that espouses the merits of good networking. In fact, it discourages it. Spaulding provides real examples and strategies for elevating your current personal and business relationships and how to launch new ones in the spirit of giving rather than taking. In this keynote, Spaulding explores the nine essential traits that empower audiences to reach their full potential through a bold approach called "netgiving." Netgiving is about intentionally making business personal and as a result, facilitating personal performance and realization of goals.
Tommy Spaulding is known for walking his talk—in other words, he likes to build relationships with his clients. No canned speeches allowed! Feel free to let us know if you have a specific interest area or would like to mix it up and merge topics. Tommy prides himself in creating a keynote that fits the audience.
Biography
Tommy Spaulding's keynote addresses inspire audiences and teach them how to achieve unprecedented professional and personal success by forming deeper, more authentic relationships with customers, employees, clients, and other key stakeholders.
The author of It's Not Just Who You Know (Transform Your Life and Your Organization by Turning Colleagues and Contacts into Lasting, Genuine Relationships), Tommy Spaulding's sincerity, warmth, and humor unfailingly move his audiences—leaving them eager to put his ideas into action. With his inspirational yet practical delivery, Tommy shares heartwarming and humorous stories from life and business to illustrate how genuine and lasting relationships can grow your organization, advance your career, and change your world. Tommy's approach to preparing keynote addresses mirrors his philosophy in life. He tailors every keynote with a focus on how each audience can benefit. He possesses a keen ability in relating each of his experiences and teaching topics to your particular group.
His unique message covers groundbreaking ideas and insights into life and business. Much like the guiding principles he explores in his book, Tommy develops relationships wherever he delivers a keynote. He does his "homework," getting to know the people and the organization first-hand so his presentations are personal, not commercial.
"All timing and logistics were seamless, and the client was super engaged and thankful. I'm happy to report that we have another WIN for WWSG! Let's build on the momentum together!"
Josh Linkner, Five-Time Tech Entrepreneur, Hyper-Growth CEO, Two-Time NY Times Bestselling Author, Venture Capitalist, and Keynote Speaker
"The consistent professionalism and quality for the way Worldwide Speakers Group handles events shows that they think of each detail and every contingency beforehand."
Newt Gingrich, Distinguished Leader, Visionary, & Political Vanguard; 2012 Republican Presidential Candidate; Speaker of the U.S. House of Representatives (1995-1999); Best-Selling Author
"Everything was buttoned up, from the initial outreach to the event execution and post follow-up. I have a great team of representatives from WWSG to work with, first class experience."
Raylene Wetzel, American Century Investments
"After 20 years in the lecture series business, WWSG has become a valued partner. We produce over 24 speaking events a year and have worked with dozens of agencies. We appreciate WWSG's unparalleled professionalism, integrity, and creativity in suggesting speakers that are unique to the speaker circuit."
Sue Swan, Co-Founder of The Distinguished Speaker Series of Southern California
"I hope to work again and again with Worldwide Speakers Group on the selection of our keynote and endnote speakers for our annual conference and other events. Our representative and her associate were terrific from my first communication to them until our speaking-event concluded... It is easy to see why many of the top speakers in the country work with Worldwide Speakers Group."
Gina Cohen, Chief Marketing Officer & Vice President of Communications for The National Recreation and Park Association
"They provide us well-prepared and informed speakers who understand our expectations and unique format. With WWSG, we know that the speaker fees are fair and trust that the event will be a success."
Sue Swan, Co-Founder of The Distinguished Speaker Series of Southern California
"The team at WWSG is certainly at the top of the scale. Building a long-term relationship with the client has really set WWSG apart and we clearly saw that with our partnership. WWSG found creative ways to build the partnership which results in a win-win for all."
Erik Qualman, Top Technology and Motivational Speaker, #1 Bestselling Author & Futurist
"Thanks again for all your help. Your entire team there is truly stellar."
Vice President of Communications; American Property Casualty Insurance Association
"The WWSG team are super responsive and flexible. I will definitely work with them again to find speakers for my next event."
Delia Setiawan, Ernst & Young LLP
"We always enjoy working with WWSG, and we thank you and your team for your diligence, thoroughness, and professionalism. Planning is already underway for next year's event (no rest for the weary). We hope to have every opportunity to work with you again in the near future."
David R. Cape, EVP of Business Development at Texas American Resources Company
Speaker Resources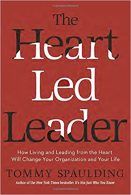 Check Availability