Speech Topics
"Imagine a health care system that came to you — a system that met you, as an individual, where you are, in your home, workplace, or community, in part through such 'virtual care' modalities as telehealth. Such a system would anticipate your needs and work to keep you as healthy as possible, and view any of your needs to access "sick care" as a possible sign that the system had let you down. This system would address the upstream drivers of your health
status, and yet be as convenient and accessible as other elements of your life that you now take for granted, like ordering online. Such a system could be called 'Health Care Without Walls.'
Susan Dentzer can describe current trends and examples moving us toward the vision of Health Care Without Walls, and the public policy changes and private sector measures also necessary to achieve it. Although there will be many benefits in achieving a far more distributed system of care outside of conventional institutional settings, such as hospitals, physicians' offices, and nursing homes, a number of payment/reimbursement, regulatory, work
force, and human factors issues must be addressed before such a system can be
realized. Dentzer can describe the need for a "21st Century Hill Burton" program to assist many of the nation's hospitals in transforming into new roles. In particular, Dentzer can discuss the many implications for the nation's health care work force; education and training of health care
professionals; and in particular, inter professional education and training to deliver the team based, virtually enabled care that will increasingly be the norm. She can offer examples of organizations that are engaging in such efforts, and describe the opportunities that may emerge for research and other partnerships to advance the field.
When it comes to the population's health, the United States is a divided country. Life
expectancy, once on a steady march upwards for most Americans, continues to rise for some, but is now falling overall. Even as well educated, upper-income Americans are living longer, hundreds of thousands of others are experiencing "deaths of despair" that result from chronic disease, mental and behavioral conditions, suicide, and substance abuse — and that may have its roots in economic decline. How can the nation improve the health of its population and address the health crises afflicting so many? Susan Dentzer will discuss the issues and options available.
Biography
Susan Dentzer is the President and Chief Executive Officer of America's Physician Groups, the organization of more than 335 physician practices that provide patient-centered, coordinated, and integrated care for patients while being accountable for cost and quality. APG members provide care to nearly 90 million patients nationwide.
Dentzer is a highly respected health and health policy thought leaders and a frequent speaker and commentator and an author of commentaries and analyses in print publications such as Modern Healthcare, NEJM (New England Journal of Medicine)-Catalyst, and the Annals of Internal Medicine. She was also the editor and lead author of the book Health Care Without Walls: A Roadmap for Reinventing U.S. Health Care.
From 2019 to February 2022, Dentzer was Senior Policy Fellow for the Robert J. Margolis Center for Health Policy at Duke University. She has also served as senior policy adviser to the Robert Wood Johnson Foundation; editor-in-chief of the policy journal Health Affairs; and on-air health correspondent for the PBS NewsHour. Dentzer wrote and hosted the 2015 PBS documentary, Reinventing American Healthcare, focusing on the innovations pioneered by the Geisinger Health System and spread to health systems across the nation.
Dentzer is an elected member of the National Academy of Medicine (formerly the Institute of Medicine); an elected member of the Council on Foreign Relations; a fellow of the National Academy of Social Insurance; and a fellow of the Hastings Center, a nonpartisan bioethics research institute. She is the chair of the Board of Directors of Research!America, which advocates on behalf of biomedical and health-related research and innovation, and is also a member of the Board of Directors of the International Rescue Committee, a leading global humanitarian organization. She is a member of the Boards of Advisors for RAND Health and for the Philip R. Lee Institute of Health Policy Studies at the University of California-San Francisco. She was a Nieman Fellow at Harvard University in 1986-87.
I hope to work again and again with Worldwide Speakers Group on the selection of our keynote and endnote speakers for our annual conference and other events. Our representative and her associate were terrific from my first communication to them until our speaking-event concluded... It is easy to see why many of the top speakers in the country work with Worldwide Speakers Group.
Gina Cohen, Chief Marketing Officer & Vice President of Communications for The National Recreation and Park Association
They provide us well-prepared and informed speakers who understand our expectations and unique format. With WWSG, we know that the speaker fees are fair and trust that the event will be a success.
Sue Swan, Co-Founder of The Distinguished Speaker Series of Southern California
The WWSG team are super responsive and flexible. I will definitely work with them again to find speakers for my next event.
Delia Setiawan, Ernst & Young LLP
All timing and logistics were seamless, and the client was super engaged and thankful. I'm happy to report that we have another WIN for WWSG! Let's build on the momentum together!
Josh Linkner, Five-Time Tech Entrepreneur, Hyper-Growth CEO, Two-Time NY Times Bestselling Author, Venture Capitalist, and Keynote Speaker
We always enjoy working with WWSG, and we thank you and your team for your diligence, thoroughness, and professionalism. Planning is already underway for next year's event (no rest for the weary). We hope to have every opportunity to work with you again in the near future.
David R. Cape, EVP of Business Development at Texas American Resources Company
The team at WWSG is certainly at the top of the scale. Building a long-term relationship with the client has really set WWSG apart and we clearly saw that with our partnership. WWSG found creative ways to build the partnership which results in a win-win for all.
Erik Qualman, Top Technology and Motivational Speaker, #1 Bestselling Author & Futurist
Everything was buttoned up, from the initial outreach to the event execution and post follow-up. I have a great team of representatives from WWSG to work with, first class experience.
Raylene Wetzel, American Century Investments
The consistent professionalism and quality for the way Worldwide Speakers Group handles events shows that they think of each detail and every contingency beforehand.
Newt Gingrich, Distinguished Leader, Visionary, & Political Vanguard; 2012 Republican Presidential Candidate; Speaker of the U.S. House of Representatives (1995-1999); Best-Selling Author
Thanks again for all your help. Your entire team there is truly stellar.
Vice President of Communications; American Property Casualty Insurance Association
"After 20 years in the lecture series business, WWSG has become a valued partner. We produce over 24 speaking events a year and have worked with dozens of agencies. We appreciate WWSG's unparalleled professionalism, integrity, and creativity in suggesting speakers that are unique to the speaker circuit."
Sue Swan, Co-Founder of The Distinguished Speaker Series of Southern California
Speaker Resources
Check Availability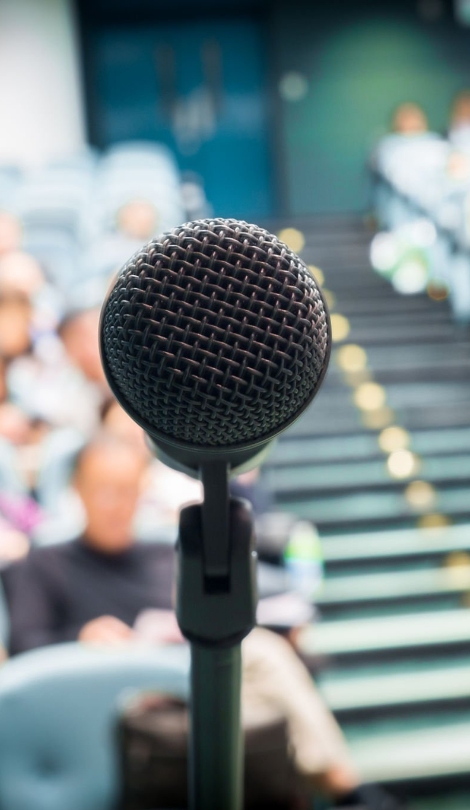 Other Speakers You May Like