Speech Topics
A metaverse may emerge, where we live out aspects of our lives in data-powered simulations. This requires a new mental model of the internet, taking into account digital objects, currencies, identities, experiences.
Whether allowing us to merge with a piece of music or work with synthetic colleagues, metaverse technologies are more than just NFTs or cryptocurrencies. They are an opportunity to do impossible things and solve impossible problems.
Furthermore, autonomy is powered by simulation technologies – only if born digitally and tested in a virtual proving ground, can robots live and work alongside us.
As we gradually build up simulation infrastructure – avatar versions of warehouses, or container ports –  we can then stitch such digital twins together in a 'twinternet'. This internet of simulations would allow us to step inside our critical systems (supply chains, electric grid, health system, a city, or even the human body) and run/monitor them remotely?
It's the simulations' world, we're just living in it…
Sophie explores planetary scale computation, where our familiar devices disappear, liberated by AI.
The world itself then becomes a computer.
In this computer world, we become the interface. Screens and keyboards give way to robotic landscapes, homes, offices, that are constantly sensing: watching, listening, talking and making decisions. Here we 'meet' the AIs for the first time, powered by massive flows of data.
As we build this shadow world, with digital replicas of airports, factories, even our bodies, Sophie ponders the profound questions that emerge as we hook up to the machine.
Web3 technologies (NFTs, blockchain, etc.) promise to help the internet 'earn back our trust'. Sophie explores how advances in identity, privacy, consent, security technologies are the essence of this next generation of the internet. She explores the opportunities presented by autonomous companies, or avatar commerce, made possible by new internet architectures.
She looks beyond the hype to think critically how these new – distributed – technologies can provide business value.
Biography
Sophie Hackford is a futurist, business builder, and speaker, synthesizing explosive and interconnected technology and science breakthroughs from around the world. From satellite swarms to artificial intelligence (AI) demonstrating intuition, we are becoming entangled with machines and will be surprised by the consequences.
Sophie's talks are designed to create enthusiasm and constructive dialogue around emerging technologies, which are often viewed with fear and inertia by the business community. She wants to help audiences ask big questions about the future and tries to provoke positive debate amongst decision makers. Sophie Hackford gave more than 50 talks in 2016 from Seoul to Miami, chaired panels, conducted interviews (including with the chief futurist at the FBI), and curated conferences on the future.
Sophie Hackford is currently on an under-the-radar research program, to discover extraordinary breakthroughs and investigate the social contexts in which they are built and used. The curriculum requires spending time in creative communities, new markets, and universities—weather satellites in Buenos Aires, eGaming in Scandinavia, drones in China, astropreneurs in LA. The aim is to map these technologies over shifting demographics, economics, geopolitics, and hopefully provide a richer understanding of the interconnected challenges and opportunities ahead.
She previously launched and ran WIRED magazine's consulting business, bringing the entrepreneurs building the future into boardrooms. Sophie Hackford spent two years in Silicon Valley working at Singularity University, a group based at a NASA research park tasked with understanding and harnessing exponential technologies. Prior to California, she worked at Oxford University, bringing more than $120m of investment to a futures research group called the Oxford Martin School. She speaks regularly for corporate audiences on our explosive tech future.
I hope to work again and again with Worldwide Speakers Group on the selection of our keynote and endnote speakers for our annual conference and other events. Our representative and her associate were terrific from my first communication to them until our speaking-event concluded... It is easy to see why many of the top speakers in the country work with Worldwide Speakers Group.
Gina Cohen, Chief Marketing Officer & Vice President of Communications for The National Recreation and Park Association
"After 20 years in the lecture series business, WWSG has become a valued partner. We produce over 24 speaking events a year and have worked with dozens of agencies. We appreciate WWSG's unparalleled professionalism, integrity, and creativity in suggesting speakers that are unique to the speaker circuit."
Sue Swan, Co-Founder of The Distinguished Speaker Series of Southern California
They provide us well-prepared and informed speakers who understand our expectations and unique format. With WWSG, we know that the speaker fees are fair and trust that the event will be a success.
Sue Swan, Co-Founder of The Distinguished Speaker Series of Southern California
Everything was buttoned up, from the initial outreach to the event execution and post follow-up. I have a great team of representatives from WWSG to work with, first class experience.
Raylene Wetzel, American Century Investments
We always enjoy working with WWSG, and we thank you and your team for your diligence, thoroughness, and professionalism. Planning is already underway for next year's event (no rest for the weary). We hope to have every opportunity to work with you again in the near future.
David R. Cape, EVP of Business Development at Texas American Resources Company
Thanks again for all your help. Your entire team there is truly stellar.
Vice President of Communications; American Property Casualty Insurance Association
The WWSG team are super responsive and flexible. I will definitely work with them again to find speakers for my next event.
Delia Setiawan, Ernst & Young LLP
All timing and logistics were seamless, and the client was super engaged and thankful. I'm happy to report that we have another WIN for WWSG! Let's build on the momentum together!
Josh Linkner, Five-Time Tech Entrepreneur, Hyper-Growth CEO, Two-Time NY Times Bestselling Author, Venture Capitalist, and Keynote Speaker
The consistent professionalism and quality for the way Worldwide Speakers Group handles events shows that they think of each detail and every contingency beforehand.
Newt Gingrich, Distinguished Leader, Visionary, & Political Vanguard; 2012 Republican Presidential Candidate; Speaker of the U.S. House of Representatives (1995-1999); Best-Selling Author
The team at WWSG is certainly at the top of the scale. Building a long-term relationship with the client has really set WWSG apart and we clearly saw that with our partnership. WWSG found creative ways to build the partnership which results in a win-win for all.
Erik Qualman, Top Technology and Motivational Speaker, #1 Bestselling Author & Futurist
Check Availability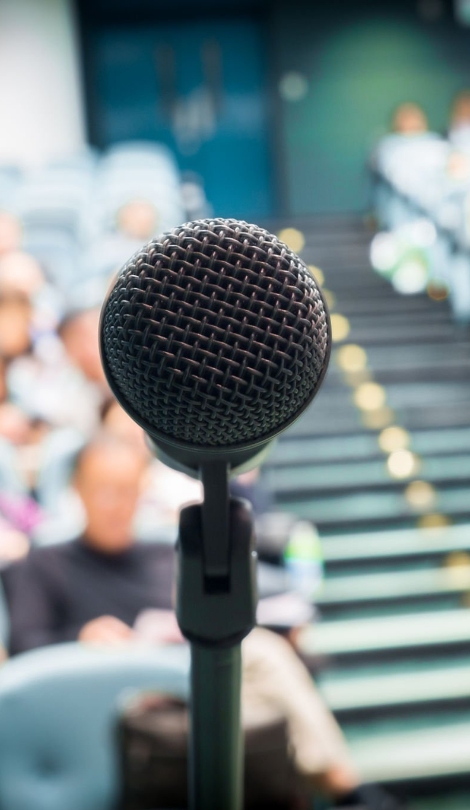 Other Speakers You May Like