Speech Topics
Wearables, telemedicine and artificial intelligence are just the start of a technological tsunami disrupting one of the most broken business models in America. Healthcare reform and escalating demand continues to put new pressures on hospitals, physician and medical service providers and savvy organizations are turning to technological solutions to gain competitive advantages, enable innovative capabilities, contain costs and enhance efficiency. At the same time patients are living ever digitized lives and demanding more of medical providers. Explore the most promising and pronounced trends impacting healthcare. Big questions regarding the efficacy of technology to cut costs, improve accuracy, and raise quality remain but the future of healthcare is digital and organizations need to prepare now for the coming transformation.
The next era of financial inter-mediation is upon us. The coming digital decade will transform every aspect of finance. Digitization is opening new market opportunities from AI-driven decision making to crypto-currencies. Bots and other emerging technologies are influencing how individuals interact and changing the adviser-client relationship. Mounting cyber-attacks, the rise of artificial intelligence and digitized data are altering risk management and mitigation, how decisions are made, and how valuations are derived. Every element of the financial community will be impacted by disruptive digital forces, creating both havoc and opportunities for incumbent firms and start-ups alike.
Artificial intelligence and robotics are challenging traditional norms of work. Employers are increasingly incorporating digital tools and in turn, redefining work and the modern-day worker. Yet, at the intersection of technological innovation and human work, there are a myriad of complexities developing. The new breed of quantified workers will enhance productivity and opportunities for business expansion but employers must handle mounting privacy concerns and new challenges for executives. A host of emerging technologies offer opportunities for business expansion and potential efficiencies while creating new challenges executives must tackle.
The world of logistics and transportation are being transformed with the advent of self-driving vehicles, robots and the mass digitization of supply chains. The wide deployment of sensors will enable data harvesting from connected individuals, equipment and transportation facilities that will drive data-driven decisions and streamline execution. Technological-induced changes have implications for the entire supply chain as new services are born that are forever changing the face of transportation.   
Technological shifts are reshaping the urban landscape and producing social change in cities around the global. Municipalities are rethinking infrastructure and transportation investments while seeking ways to protect and optimize scarce resources to improve the quality of life for its residents. At the same time consumers are embedding smart technologies throughout their home and personal lives. Wearable sensors are facilitating robust and dynamic real-time data while technological transformations like self-driving vehicles are poised to massively change structural elements of cities throughout the world.
The digital revolution is both consolidating and fragmenting the landscape in retail, hospitality, and a plethora of service industries. The internet opened a wide gamut of competition from merchandising to pricing to creating a curated consumer experience. Brands are bidding for loyalty but at the same time ever-more demanding consumer expectations are colliding with legacy service models. Emerging technologies like virtual reality, augmented reality, drones, and digital payments are changing how we interact, shop, and make decisions. Executives are facing immeasurable challenges as the confront a digital world redefining service.
Not long ago we talked about "going online." In these early days our experiences in the digital world were largely isolated from our analog lives. Today, we dedicate an escalating amount of our time each day to smartphones and spend much of our waking hours consuming media across an assortment of devices. Two-thirds of Americans report they get at least some of their news on social media sites like Facebook and Twitter and as a result, technology is having an over sized impact on social norms and culture. The lines between what happens digitally and what happens in our physical lives as blurred beyond recognition. Our identities are increasingly being digitally defined and this has pronounced implications for society as romantic relationships, politics and everything in between are transformed.    
A profusion of technological changes on the horizon are poised to forever change the way we work, live and communicate. Voice computing is ushering in a new user interface and changing the way we compute. Virtual reality and augmented reality are altering the way we interact and blurring the lines between the physical and digital worlds. New use-cases for drones, 3D-printers and wearables are arising daily. Self-driving cars, artificial intelligence and the blockchain are fundamentally changing business processes. Increasing swaths of our lives are connected but cybersecurity and privacy concerns are just some of the challenges as we usher a new world filled with technological innovations.  
Ten years ago, the number of "things" connected to the Internet surpassed the number of people on the planet and this technological tsunami continues to escalate. As objects add capabilities such as context awareness, processing power, energy independence the Internet of Things will grow exponentially. Ilion's or even trillions of connections becomes a network of networks and create boundless opportunities for businesses, individuals and countries. There is a tremendous amount of experimentation taking place today that will redefine our future and influence how we work, communicate and live. The fuel of the next industrial revolution is upon us but it will not be mechanical inventions as it has been through all the ages of history.
Elon Musk argues artificial intelligence (AI) poses a greater threat to humanity than nuclear weapons while Facebook CEO Mark Zuckerberg believes AI will save lives. This juxtaposition reveals the existential threat and potential AI possesses. From accelerating information flow on major weather events to writing sophisticated texts, spreading fake news and undermining public trust, AI is ushering in a new digital paradigm. What's clear is that AI is going to change all that we know about the digital world and in turn, have massive ramifications on the physical world.
Biography
Acclaimed global futurist and trendcaster, Dr. Shawn DuBravac is author of the New York Times Best Seller Digital Destiny: How the New Age of Data Will Transform the Way We Work, Live, and Communicate (Regnery, 2015), which explores how the world's mass adoption of digital technologies portends the beginning of a new era for humanity in the realms of business, healthcare, finance, transportation and culture.
DuBravac is a well-regarded futurist and trendcaster who writes frequently on disruptive technological shifts. He advises companies and C-level executives on market opportunities and industry strategy. He is president and founder of Astra Insights which provides consulting, research and advisory services to CxOs on a myriad of topics including digital transformation strategies, business model disruptions, the pace of technological change and overcoming myopic thinking. For over a dozen years DuBravac served as chief economist for the Consumer Technology Association (CTA), the U.S. trade association representing more than 2,000 consumer tech companies and owner and producer of CES.
DuBravac has been widely published on the topics of technology, finance and economics. His keen insights regarding the economic drivers of the global tech industry and future trends have made him a highly sought-after keynote speaker and commentator. DuBravac travels both internationally and domestically to meet with tech industry leaders and present on technology trends and the economy. In addition, his analysis has appeared in The Wall Street Journal, The New York Times, Financial Times, Washington Post, Wired, Los Angeles Times, Barron's and on-air with CNBC, Bloomberg, CBS and other media outlets.
He was the primary driver of smartphone and cyber-security equity indexes, developed in partnership with NASDAQ, and the CTA consumer confidence index. In 2012, DuBravac was named to Dealerscope's "40 under 40" list of people to watch in the consumer technology industry. He is a member of the National Association of Business Economists and currently serves as the president of the Conference of Business Economists.
DuBravac has taught in George Washington University's MBA program, George Mason University's MBA program, at the University of Mary Washington and currently teaches at Marymount University. He holds economic degrees from Brigham Young University and George Mason University. DuBravac resides in Virginia with his three sons. When not helping executive teams unlock innovative thinking, he can be found climbing 14ers, running marathons and coaching youth sports.
They provide us well-prepared and informed speakers who understand our expectations and unique format. With WWSG, we know that the speaker fees are fair and trust that the event will be a success.
Sue Swan, Co-Founder of The Distinguished Speaker Series of Southern California
The team at WWSG is certainly at the top of the scale. Building a long-term relationship with the client has really set WWSG apart and we clearly saw that with our partnership. WWSG found creative ways to build the partnership which results in a win-win for all.
Erik Qualman, Top Technology and Motivational Speaker, #1 Bestselling Author & Futurist
The consistent professionalism and quality for the way Worldwide Speakers Group handles events shows that they think of each detail and every contingency beforehand.
Newt Gingrich, Distinguished Leader, Visionary, & Political Vanguard; 2012 Republican Presidential Candidate; Speaker of the U.S. House of Representatives (1995-1999); Best-Selling Author
All timing and logistics were seamless, and the client was super engaged and thankful. I'm happy to report that we have another WIN for WWSG! Let's build on the momentum together!
Josh Linkner, Five-Time Tech Entrepreneur, Hyper-Growth CEO, Two-Time NY Times Bestselling Author, Venture Capitalist, and Keynote Speaker
"After 20 years in the lecture series business, WWSG has become a valued partner. We produce over 24 speaking events a year and have worked with dozens of agencies. We appreciate WWSG's unparalleled professionalism, integrity, and creativity in suggesting speakers that are unique to the speaker circuit."
Sue Swan, Co-Founder of The Distinguished Speaker Series of Southern California
The WWSG team are super responsive and flexible. I will definitely work with them again to find speakers for my next event.
Delia Setiawan, Ernst & Young LLP
I hope to work again and again with Worldwide Speakers Group on the selection of our keynote and endnote speakers for our annual conference and other events. Our representative and her associate were terrific from my first communication to them until our speaking-event concluded... It is easy to see why many of the top speakers in the country work with Worldwide Speakers Group.
Gina Cohen, Chief Marketing Officer & Vice President of Communications for The National Recreation and Park Association
Everything was buttoned up, from the initial outreach to the event execution and post follow-up. I have a great team of representatives from WWSG to work with, first class experience.
Raylene Wetzel, American Century Investments
Thanks again for all your help. Your entire team there is truly stellar.
Vice President of Communications; American Property Casualty Insurance Association
We always enjoy working with WWSG, and we thank you and your team for your diligence, thoroughness, and professionalism. Planning is already underway for next year's event (no rest for the weary). We hope to have every opportunity to work with you again in the near future.
David R. Cape, EVP of Business Development at Texas American Resources Company
Speaker Resources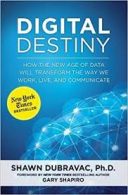 Check Availability