Speech Topics
The future of transportation is urban and multi-modal. Picture cities with one-tenth the cars! We'll choose and move seamlessly using different types of transportation for each and every trip, with an explosion of both public and private offerings. And not too far into the future, autonomous vehicles will change everything; they could be the ultimate in public transportation and wreak havoc with employment.
As the rates of innovation and disruption increase, a new organizational framework, Peers Inc., provides a way of reducing innovation risk, and increasing confidence in decision making. By enabling innovation—1) creating a culture of innovation and entrepreneurship; 2) reducing barriers and costs to experimentation; and 3) reducing the costs of the innovation inputs—government and big companies can make it possible for people to do the changing themselves. In this talk, Robin Chase—founder of car-sharing service Zipcar—discusses people-powered innovation.
Sharing is good! An unlikely partnership is creating the smartest, biggest and strongest companies. People working on platforms mean efficiently used resources, co-investment from others, low-cost innovation and very fast learning.

Zipcar succeeds because it created a platform for the sharing of excess capacity (idle car hours), which reduced costs for everyone who uses the asset. By taking a closer look at the anatomy of sharing (personal, institutional, web 2.0) and dimensions of the assets (physical, digitial, temporal, synergistic, collaborative) we can turn perceptions of scarcity (and cost centers) into a reality of abundance (and profit, innovation centers).
The online web 2.0 phenomenon of collaborative production is much loved because of its speed and scalability. Zipcar is an example of collaborative consumption, financing, and infrastructure (a distributed nationwide fleet in existence because of the aggregated demands of its members). Reconceptualizing what it means to collaborate offers an intriguing new way to think about infrastructure investment. What does it mean to create platforms to enable participation?
The strength and resilience of meadows are derived from their diversity, ability to evolve, and collaboration within the system. In highly dynamic environments characterized by uncertainty about the future, we need to reduce risk and increase the likelihood of survival. The key is to ensure that institutions (and governments) have laid the foundations that foster experimentation, permit learning, and ultimately evolution of successful new businesses that take advantage of unexploited openings (where there is excess capacity) in the ecosystem. In economics, we call these randomized field experiments. Creating more meadows is an important risk reduction and innovation strategy.
Biography
Robin Chase is a transportation entrepreneur. She is founder and former CEO of Zipcar, the largest carsharing company in the world; Buzzcar, a service that brings together car owners and drivers in a carsharing marketplace in France; and GoLoco, an online ridesharing community. She is also Executive Chairman of Veniam, a vehicle communications company building the networking fabric for the Internet of Moving Things.
She is on the Boards of the Massachusetts Department of Transportation, the World Resources Institute, and Tucows. She also served on the National Advisory Council for Innovation & Entrepreneurship for the US Department of Commerce, the Intelligent Transportations Systems Program Advisory Committee for the US Department of Transportation, the OECD's International Transport Forum Advisory Board the Massachusetts Governor's Transportation Transition Working Group, and Boston Mayor's Wireless Task Force.
Robin lectures widely, has been frequently featured in the major media, and has received many awards in the areas of innovation, design, and environment, including Time 100 Most Influential People, Fast Company Fast 50 Innovators, and BusinessWeek Top 10 Designers. Robin graduated from Wellesley College and MIT's Sloan School of Management, was a Harvard University Loeb Fellow, and received an honorary Doctorate of Design from the Illinois Institute of Technology.
"After 20 years in the lecture series business, WWSG has become a valued partner. We produce over 24 speaking events a year and have worked with dozens of agencies. We appreciate WWSG's unparalleled professionalism, integrity, and creativity in suggesting speakers that are unique to the speaker circuit."
Sue Swan, Co-Founder of The Distinguished Speaker Series of Southern California
The WWSG team are super responsive and flexible. I will definitely work with them again to find speakers for my next event.
Delia Setiawan, Ernst & Young LLP
We always enjoy working with WWSG, and we thank you and your team for your diligence, thoroughness, and professionalism. Planning is already underway for next year's event (no rest for the weary). We hope to have every opportunity to work with you again in the near future.
David R. Cape, EVP of Business Development at Texas American Resources Company
Thanks again for all your help. Your entire team there is truly stellar.
Vice President of Communications; American Property Casualty Insurance Association
I hope to work again and again with Worldwide Speakers Group on the selection of our keynote and endnote speakers for our annual conference and other events. Our representative and her associate were terrific from my first communication to them until our speaking-event concluded... It is easy to see why many of the top speakers in the country work with Worldwide Speakers Group.
Gina Cohen, Chief Marketing Officer & Vice President of Communications for The National Recreation and Park Association
The consistent professionalism and quality for the way Worldwide Speakers Group handles events shows that they think of each detail and every contingency beforehand.
Newt Gingrich, Distinguished Leader, Visionary, & Political Vanguard; 2012 Republican Presidential Candidate; Speaker of the U.S. House of Representatives (1995-1999); Best-Selling Author
The team at WWSG is certainly at the top of the scale. Building a long-term relationship with the client has really set WWSG apart and we clearly saw that with our partnership. WWSG found creative ways to build the partnership which results in a win-win for all.
Erik Qualman, Top Technology and Motivational Speaker, #1 Bestselling Author & Futurist
All timing and logistics were seamless, and the client was super engaged and thankful. I'm happy to report that we have another WIN for WWSG! Let's build on the momentum together!
Josh Linkner, Five-Time Tech Entrepreneur, Hyper-Growth CEO, Two-Time NY Times Bestselling Author, Venture Capitalist, and Keynote Speaker
They provide us well-prepared and informed speakers who understand our expectations and unique format. With WWSG, we know that the speaker fees are fair and trust that the event will be a success.
Sue Swan, Co-Founder of The Distinguished Speaker Series of Southern California
Everything was buttoned up, from the initial outreach to the event execution and post follow-up. I have a great team of representatives from WWSG to work with, first class experience.
Raylene Wetzel, American Century Investments
Speaker Resources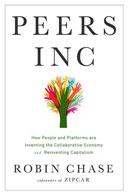 Check Availability