Speech Topics
Trust is both the foundation and the result of a strong culture, and it's fundamental to creating a better world of work. Yet, with the dynamics of teams in a state of flux, it has never been more challenging to keep people connected, engaged, and aligned with company values – and with each other. In this dynamic keynote, leading expert Rachel Botsman will challenge your assumptions and reframe how trust really works. You'll walk away with clear frameworks and actionable ideas on how to put trust at the heart of your leadership and culture.
How do we lead with trust amid all this uncertainty and flux? In this keynote, leading expert Rachel Botsman reveals how leaders can develop a 'confident relationship with the unknown': the essence of trust. She explains why we need to rethink our assumptions about what makes a trustworthy leader, including why being comfortable with doubt and humility are critical skills for the 21st century.
Why do some innovations fail and others succeed? Trust is the key differentiator. You can only get people – employees or customers – to use a new product or service if they're willing to take a 'trust leap' – to take a risk to do something new or different. Based on a decade of research and teaching with Fortune 500 companies and start-ups – Rachel Botsman will map out the principles of how you get teams to design for trust in ways that help new ideas succeed and be trustworthy.  She also shares how designers, entrepreneurs and leaders can improve practices to consider the unintended consequences of new technologies.
Biography
Rachel Botsman is a leading expert on trust in the modern world.
She is known for identifying ground-breaking paradigm shifts in business and society. She has been recognized as one of the world's 30 top management thinkers by Thinkers50, one of the Top 10 most influential voices on LinkedIn, and has been honoured as a Young Global Leader by the World Economic Forum. Her TED talks have been viewed more than five million times.
Rachel is the author of two critically acclaimed books, What's Mine is Yours and Who Can You Trust? They have been translated into 14 languages.
Her writings on trust have been widely published in The Guardian, Financial Times, The New York Times, Harvard Business Review, and Wired. Through her popular newsletter, Rethink with Rachel, she engages with a community of over 65,000 subscribers every week.
Rachel is known for her clear insights and warm storytelling and is often voted as the audience's favourite speaker at events. Her speaking and advisory clients include Adobe, Google, Xero, PwC, Goldman Sachs, Salesforce, Chicago Fed Reserve, Barclays, and the Bank of England. She teaches entrepreneurs and leaders at Oxford University, Saïd Business School and created the first courses on trust in the digital world.
"She kept our 2000 delegates on the edge of their seats for over an hour, not only with the quality of her content but also with her humour and engaging style."
– CIPD
"Rachel's talk both provoked and inspired, setting off an active conversation that continues to this day and worldwide within the company."
– Microsoft
"Not one single day has gone by since the event without external and internal commendations on her engagement with our audience. Her message really connected and impacted the entire audience."
– Adobe
Speaker News
Check Availability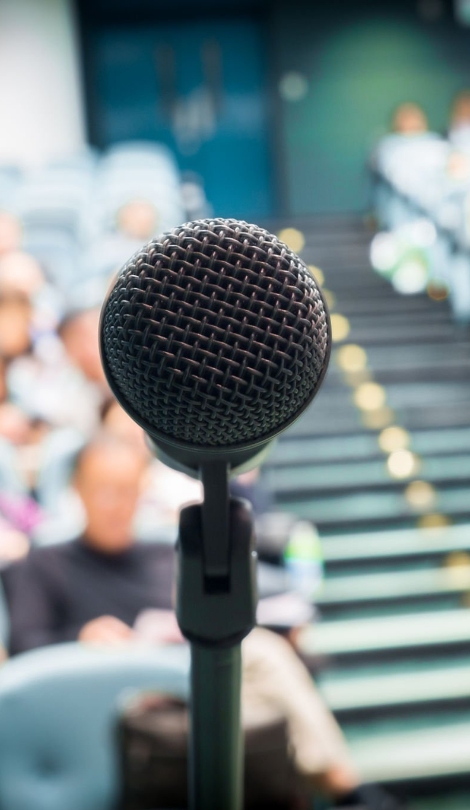 Other Speakers You May Like