Speech Topics
More than 50 years ago, President John F. Kennedy asked Americans to think big, engage in the world beyond their own backyards, and make public service an integral component of everyday life. Part of the president's cutting-edge approach to governing was to set audacious, seemingly unreachable goals…and exceed them. One of those goals was also the most storied, and most impactful: a call to reach the moon in a decade, catalyzing what is now known as the "space race."
Today, Patrick J. Kennedy believes we're are in a new space race, but it's not about reaching a new planet, or exploring the cosmos. It's a race of a different kind – a race to "inner-space," a quest to understand the brain and brain health as much as we sought to understand the surface of the moon.
The stakes are clear – 1 in 4 Americans are touched by mental illness, whether personally or through the experience of a family member. Almost 20 million Americans have a substance abuse issue. More than 8 million people in this country have had a serious suicidal thought.
What binds these statistics together? A need to understand the underlying science of the brain, how it works, how it becomes compromised, and what we can do to achieve brain health. Patrick J. Kennedy will discuss new advances in science and policy that are leading the way toward a deeper understanding of "inner space," and the role we all play in achieving the goal of making mental healthcare as routine, accessible, and understandable as physical healthcare.
Since his earliest days in public service, Patrick J. Kennedy believed that mental health should be a national priority. After 16 years in Congress, and countless bills passed, one stands out among the rest for the impact it has on the lives of all Americans – the Mental Health Parity and Addiction Equity Act of 2008. This bill ensures that mental health is treated on-par with physical health, breaking down decades-old practices in the health care system that kept those two areas separate from one another, often with dire consequences.
Patrick J. Kennedy will discuss why mental health is critical to the overall health and wellbeing of all Americans, why the healthcare system needs to adapt to better accommodate mental healthcare, the underlying public policy imperatives of parity and why we need to invest in innovation.
Kennedy will also discuss his own journey toward mental health and recovery, and how he sees the world today.
An overwhelming majority of the public agrees that mental health conditions, such as depression, anxiety and alcohol or drug abuse are serious public health problems. Almost as many believe that the current way we are handling mental health needs to change.
This presentation will focus on the necessary steps that will fulfill President Kennedy's vision of ensuring the best possible mental well-being for every American. Discussion topics will include implementation of the Mental Health Parity and Addiction Equity Act, ways to accelerate advances in diagnostics, treatments and cures, and how we can integrate mental health into the mainstream of American medicine. The result will be improved outcomes for patients and lower costs for everyone.
Biography
The Honorable Patrick J. Kennedy is a former member of the U.S. House of Representatives and the nation's leading political voice on mental illness, addiction, and other brain diseases. During his 16-year career representing Rhode Island in Congress, he fought a national battle to end medical and societal discrimination against these illnesses, highlighted by his lead sponsorship of the Mental Health Parity and Addiction Equity Act of 2008–and his brave openness about his own health challenges.
The son of Senator Edward "Ted" Kennedy, he decided to leave Congress not long after his father's death to devote his career to advocacy for brain diseases and to create a new, healthier life and start a family. He has since founded the Kennedy Forum, which unites the community of mental health, and co-founded One Mind for Research, a global leader in open science collaboration in brain research. Kennedy is also the co-author of "A Common Struggle," which outlines both his personal story and a bold plan for the future of mental health in America.
"I hope to work again and again with Worldwide Speakers Group on the selection of our keynote and endnote speakers for our annual conference and other events. Our representative, Vana Thayu and her associate Missy Simons were terrific from my first communication to them until our speaking-event concluded... It is easy to see why many of the top speakers in the country work with Worldwide Speakers Group."
Gina Cohen, Chief Marketing Officer & Vice President of Communications for The National Recreation and Park Association
"They provide us well-prepared and informed speakers who understand our expectations and unique format. With WWSG, we know that the speaker fees are fair and trust that the event will be a success."
Sue Swan, Co-Founder of The Distinguished Speaker Series of Southern California
"Everything was buttoned up, from the initial outreach to the event execution and post follow-up. I have a great team of representatives from WWSG to work with, first class experience."
Raylene Wetzel, American Century Investments
"All timing and logistics were seamless, and the client was super engaged and thankful. I'm happy to report that we have another WIN for WWSG! Let's build on the momentum together!"
Josh Linkner, Five-Time Tech Entrepreneur, Hyper-Growth CEO, Two-Time NY Times Bestselling Author, Venture Capitalist, and Keynote Speaker
"After 20 years in the lecture series business, WWSG has become a valued partner. We produce over 24 speaking events a year and have worked with dozens of agencies. We appreciate WWSG's unparalleled professionalism, integrity, and creativity in suggesting speakers that are unique to the speaker circuit."
Sue Swan, Co-Founder of The Distinguished Speaker Series of Southern California
"Thanks again for all your help. Your entire team there is truly stellar."
Vice President of Communications; American Property Casualty Insurance Association
"The consistent professionalism and quality for the way Worldwide Speakers Group handles events shows that they think of each detail and every contingency beforehand."
Newt Gingrich, Distinguished Leader, Visionary, & Political Vanguard; 2012 Republican Presidential Candidate; Speaker of the U.S. House of Representatives (1995-1999); Best-Selling Author
"The WWSG team are super responsive and flexible. I will definitely work with them again to find speakers for my next event."
Delia Setiawan, Ernst & Young LLP
"The team at WWSG is certainly at the top of the scale. Building a long-term relationship with the client has really set WWSG apart and we clearly saw that with our partnership. WWSG found creative ways to build the partnership which results in a win-win for all."
Erik Qualman, Top Technology and Motivational Speaker, #1 Bestselling Author & Futurist
Speaker Resources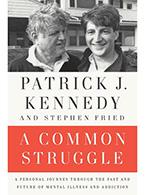 Check Availability