Speech Topics
The growth and overall success of an organization is defined by its culture and leadership. A positive workplace culture enhances teamwork, collaboration and morale. As a result it boosts employee engagement, efficiency and retention.
This presentation will address the importance of creating an environment where ego battles aren't driving the company down and where individuals are willing to put aside their own self-interest for the sake of the greater good. It encourages an environment where individuals are willing to appreciate the contributions of their co-workers instead of feeling threatened by them. The research on mindfulness and its application for the workplace will also be presented.
As a result of this keynote, the audience will be able to:
Communicate with awareness, clarity and compassion
Manage their emotions to handle conflicts
Develop a positive mindset towards individuals they don't see eye-to-eye with
Express appreciation towards the work of their colleagues
Utilize mindfulness breathing and focusing techniques to lower stress and improve productivity
Leaders set the tone for the rest of the organization. To fully inspire and bring out the best from the workforce, leadership has to lead by example and "walk the talk." They can't say one thing and do another. To attract, engage and retain top talent, leaders need to create more human and employee-centered workplace environments.
This talk will address the importance for leadership of all levels to not only set the right example, but also, on a regular basis, appreciate the contributions of their workforce, communicate mindfully to encourage and inspire, lead with humility and without ego and manage their emotions. The research on mindfulness and its application for the workplace will also be presented.
After this keynote, participants will be able to:
Improve their level of self-awareness
Communicate mindfully and with compassion
Lead with confidence combined with humility
Better manage their emotions to remain calm during challenging situations
Implement mindfulness techniques to reduce stress and improve focus and productivity
Anxiety, insomnia, muscle tension, fatigue, high blood pressure and anger are just a few of the physical symptoms of stress. Stress not only affects your body, but also creates behaviors that can lead to social withdrawal. This presentation will explore the nature of our mind and the various factors in our lives that cause us stress. Audience members will learn simple meditation techniques that can nourish the mind, which will lead to increased focus, greater productivity, improved relationships and better health.
Change breaks us out of our comfort zone and disrupts our routine making feel uncomfortable. This talk will provide practical tips by which one can shift our mindset to see the change as a positive force in our life. Key takeaways:
• Embracing change
• Staying focused
• Maintaining a positive mindset
The mind can become our best friend or our worst enemy. It controls our emotional and physical health and thus impacts all aspects of our social and professional interactions. The mind is the cause of our fears, insecurities, and anxieties. An undernourished mind magnifies problems and challenges we encounter and leads us into negative thought processes. By strengthening the muscle of the mind and nourishing its needs, we can see the potential for growth during difficulties and setbacks and develop the self-confidence we need to accomplish our personal and career goals.
Biography
Pandit Dasa is a keynote speaker on Workplace Culture, The Future of Work, Resilience, Mental Health and Mindfulness. He is an author and former monk who now speaks at many Fortune 500s and many of the world's largest organizations such as Google, NASA, The London Stock Exchange, IBM, Chase, Royal Bank of Canada, Novartis, AT&T, Kellogg and many others.
His speeches and workshops aim to create a more mindful workplace culture which improves retention, addresses the challenges of "quiet quitting" and increases productivity." He provides practical tips on how to maintain positive social connections with colleagues in a hybrid work environment.
He encourages leadership and co-workers to lead by example, prioritize self-care and appreciate the success and contributions of their colleagues. This attitude fosters trust, enhances collaboration and greatly impacts employee performance.
Pandit captures the audience's attention by sharing his journey on why he spent 15 years living as a monk in New York City and why he's no longer a monk.
Pandit Dasa has spoken to many Fortune 100 and Fortune 500 companies. Some of the organizations he has spoken to are:
Google, NASA, London Stock Exchange, Citibank, IBM, AT&T, State Farm, Federal Reserve Bank of Chicago, Kellogg's, HP, Cadillac, ADP, Nationwide Insurance, Whirlpool, SAP, Bank of America, Morgan Stanley, AMC Theatres, Intel, WeWork, Royal Bank of Canada, AMC Networks, Novartis, Comcast, TD Ameritrade, JPMorgan Chase, The World Bank, World Government Summit, SHRM National Convention, Oracle HCM Convention and many others.
Pandit Dasa's talk, "Mindfulness and resilience in the workplace", at Intel Corporation was very enlightening and refreshing. The session was embedded into a 3-Day professional development conference organized by an employee resource group at the company called Intel India. Around 200 employees joined the call, and the audience was very well-engaged throughout the entirety of the session using the chat function though it was a virtual event.
Financial Business Analyst at Intel Corporation
Together with a group of 40 leaders within our organization we have enjoyed a very inspiring session of Pandit where he told his story and the importance of self-awareness in leadership roles. Definitely recommend!
Learning and Development Manager
Pandit is a phenomenal and brilliant businessman, leader, and speaker. He has influenced people worldwide and always brings a powerful message to any stage. His ability to communicate is nothing short of world-class, and he continues to motivate me every day.
Street Smart CMO & President at 7-Figure Agency
Pandit was a great addition to Indeed's Leadership Connect Recharge event. His insights, mindfulness tools and meditations really helped our HR/TA leaders reconnect with themselves and others. His presentation was concise and impactful, leaving many of our attendees feeling rested and recharged. I highly recommend Pandit to speak at your next leadership conference!
US Marketing Manager at Indeed
Speaker Resources
Check Availability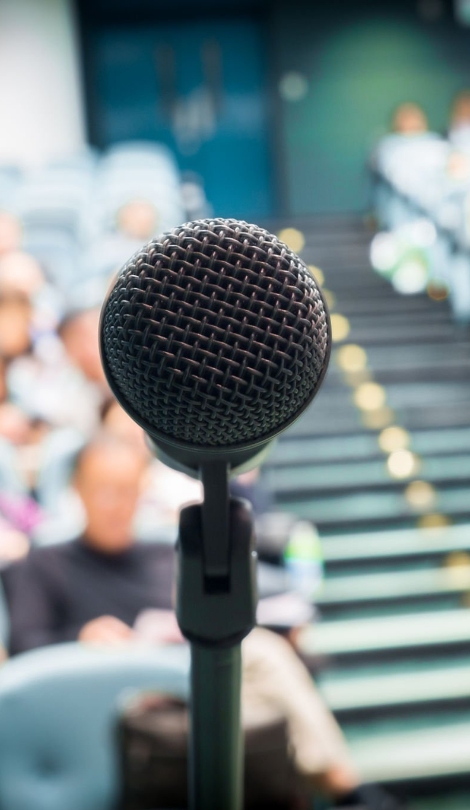 Other Speakers You May Like