Speech Topics
The world grows and changes every day; so does the State of Retail. The flexibility to adapt to tomorrow's changes to comes from a solid footing today. Underhill shares his insights to help you get that footing.
This category management focused seminar starts from a bird's eye view of your aisle and zooms into the details that make a shelf work. From this seminar, you'll learn how to turn the confines of your environment into success.
This seminar focuses on the many incarnations of signs. Underhill covers who uses what signs where, for how long, and why. You'll walk away with the knowledge to use signs as selling tools.
This seminar walks through the store from a shopper perspective. Underhill fills in the missing pieces between drawing board and retail trenches. You'll take away the information you need to build a better store.
First Impressions: Where does your store start?
Dissecting the "decompression zone": Understanding both the mental and physical priorities of an entering customer
Understanding Customer Needs Knowing All Sides of Your Customer
Sales Associates- Your Front Line
Store Layout
How do I NEED to shop your store?
Unplanned Shopping
The Cashwrap Experience
Biography
Paco Underhill is Founder and CEO of Envirosell Inc., a global research and consulting firm specializing in studying retail and service environments. It has become the principal testing agent for prototype stores and bank branches across the globe as Paco and his colleagues have spent more than 25 years conducting research on the interaction between people, places, services and things. Paco helps companies understand what motivates the behaviors of today's consumer. His research shows how today's retail world is ruled by factors such as gender, "trial and touch" and human anatomy. His first book, Why We Buy: The Science of Shopping, has been published in 27 languages and has sold more copies than any other retail book in history.
"All timing and logistics were seamless, and the client was super engaged and thankful. I'm happy to report that we have another WIN for WWSG! Let's build on the momentum together!"
Josh Linkner, Five-Time Tech Entrepreneur, Hyper-Growth CEO, Two-Time NY Times Bestselling Author, Venture Capitalist, and Keynote Speaker
"I hope to work again and again with Worldwide Speakers Group on the selection of our keynote and endnote speakers for our annual conference and other events. Our representative and her associate were terrific from my first communication to them until our speaking-event concluded... It is easy to see why many of the top speakers in the country work with Worldwide Speakers Group."
Gina Cohen, Chief Marketing Officer & Vice President of Communications for The National Recreation and Park Association
"The team at WWSG is certainly at the top of the scale. Building a long-term relationship with the client has really set WWSG apart and we clearly saw that with our partnership. WWSG found creative ways to build the partnership which results in a win-win for all."
Erik Qualman, Top Technology and Motivational Speaker, #1 Bestselling Author & Futurist
"After 20 years in the lecture series business, WWSG has become a valued partner. We produce over 24 speaking events a year and have worked with dozens of agencies. We appreciate WWSG's unparalleled professionalism, integrity, and creativity in suggesting speakers that are unique to the speaker circuit."
Sue Swan, Co-Founder of The Distinguished Speaker Series of Southern California
"They provide us well-prepared and informed speakers who understand our expectations and unique format. With WWSG, we know that the speaker fees are fair and trust that the event will be a success."
Sue Swan, Co-Founder of The Distinguished Speaker Series of Southern California
"The WWSG team are super responsive and flexible. I will definitely work with them again to find speakers for my next event."
Delia Setiawan, Ernst & Young LLP
"We always enjoy working with WWSG, and we thank you and your team for your diligence, thoroughness, and professionalism. Planning is already underway for next year's event (no rest for the weary). We hope to have every opportunity to work with you again in the near future."
David R. Cape, EVP of Business Development at Texas American Resources Company
"Thanks again for all your help. Your entire team there is truly stellar."
Vice President of Communications; American Property Casualty Insurance Association
"The consistent professionalism and quality for the way Worldwide Speakers Group handles events shows that they think of each detail and every contingency beforehand."
Newt Gingrich, Distinguished Leader, Visionary, & Political Vanguard; 2012 Republican Presidential Candidate; Speaker of the U.S. House of Representatives (1995-1999); Best-Selling Author
"Everything was buttoned up, from the initial outreach to the event execution and post follow-up. I have a great team of representatives from WWSG to work with, first class experience."
Raylene Wetzel, American Century Investments
Check Availability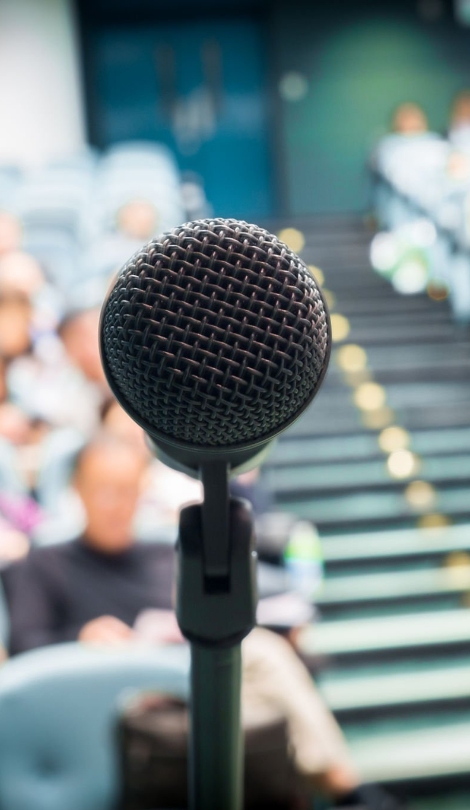 Other Speakers You May Like