Speech Topics
In this speech, Nina will provide you and your orgnazition answers to pressing questions today, such as:
What is Generative AI?
How will Generative AI change your business in 2023?
Generative AI and the Future of work
Geopolitics in the age of AI: challenges and opportunities.
The impact of generative AI on national security.
AI and the future of content
AI and the future of Entertainment
Generative AI strategy for businesses
AI and geopolitics
The AI investment ecosystem
In this presentation, Nina can address pressing questions such as:
ChatGPT: Friend or Foe?
Open Source AI development
AI and the tech giants: Microsoft, Google, Apple
Digital trust, transparency and authenticity
Biography
One of the first GenAI experts, Nina analyses how this nascent field of artificial intelligence will change humanity.
Nina is the Founder of Tamang Ventures, an advisory firm focused on Generative AI, as well as the Creator of 'The Era of Generative AI' – a Substack project telling the story of GenAI through exclusive content and interviews.
Nina advises several AI and technology companies, including Truepic — the first to build media authentication technology, and Synthesia, the world's first AI-to-video generation platform.
Nina is a renowned public speaker, appearing on stages including CES, TedX, CogX and WebSummit. She has delivered keynote speeches for businesses and organisations including Microsoft, Adobe, DARPA and the UN.
Nina's debut book – 'DEEPFAKES' was released in 2020 and has been translated into five languages. The first book on AI-generated content, she predicts that over 90% of online content will be 'created' by AI in 2030.
Nina is a seasoned media commentator – appearing regularly on BBC, Sky, Bloomberg and CNBC. She has also been published by Wired, Time, MIT Tech Review and The Times.
Before specialising in Generative AI, Nina worked on geopolitical crises, including Brexit, the Russia-Ukraine war and state-sponsored disinformation. She has advised leaders including Joe Biden, the President of the United States and Anders Fogh Rasmussen, the former Secretary General of NATO.
Nina speaks seven languages and calls London, Berlin and Kathmandu home.
The consistent professionalism and quality for the way Worldwide Speakers Group handles events shows that they think of each detail and every contingency beforehand.
Newt Gingrich, Distinguished Leader, Visionary, & Political Vanguard; 2012 Republican Presidential Candidate; Speaker of the U.S. House of Representatives (1995-1999); Best-Selling Author
They provide us well-prepared and informed speakers who understand our expectations and unique format. With WWSG, we know that the speaker fees are fair and trust that the event will be a success.
Sue Swan, Co-Founder of The Distinguished Speaker Series of Southern California
Everything was buttoned up, from the initial outreach to the event execution and post follow-up. I have a great team of representatives from WWSG to work with, first class experience.
Raylene Wetzel, American Century Investments
I hope to work again and again with Worldwide Speakers Group on the selection of our keynote and endnote speakers for our annual conference and other events. Our representative and her associate were terrific from my first communication to them until our speaking-event concluded... It is easy to see why many of the top speakers in the country work with Worldwide Speakers Group.
Gina Cohen, Chief Marketing Officer & Vice President of Communications for The National Recreation and Park Association
The team at WWSG is certainly at the top of the scale. Building a long-term relationship with the client has really set WWSG apart and we clearly saw that with our partnership. WWSG found creative ways to build the partnership which results in a win-win for all.
Erik Qualman, Top Technology and Motivational Speaker, #1 Bestselling Author & Futurist
"After 20 years in the lecture series business, WWSG has become a valued partner. We produce over 24 speaking events a year and have worked with dozens of agencies. We appreciate WWSG's unparalleled professionalism, integrity, and creativity in suggesting speakers that are unique to the speaker circuit."
Sue Swan, Co-Founder of The Distinguished Speaker Series of Southern California
Thanks again for all your help. Your entire team there is truly stellar.
Vice President of Communications; American Property Casualty Insurance Association
All timing and logistics were seamless, and the client was super engaged and thankful. I'm happy to report that we have another WIN for WWSG! Let's build on the momentum together!
Josh Linkner, Five-Time Tech Entrepreneur, Hyper-Growth CEO, Two-Time NY Times Bestselling Author, Venture Capitalist, and Keynote Speaker
We always enjoy working with WWSG, and we thank you and your team for your diligence, thoroughness, and professionalism. Planning is already underway for next year's event (no rest for the weary). We hope to have every opportunity to work with you again in the near future.
David R. Cape, EVP of Business Development at Texas American Resources Company
The WWSG team are super responsive and flexible. I will definitely work with them again to find speakers for my next event.
Delia Setiawan, Ernst & Young LLP
Check Availability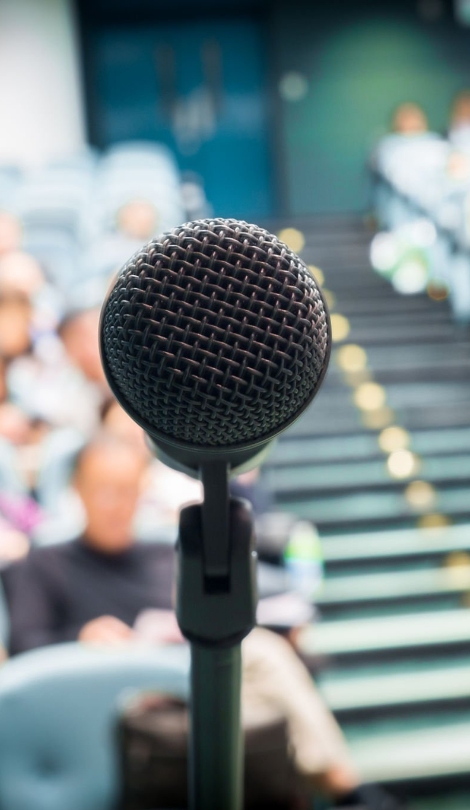 Other Speakers You May Like