Speech Topics
Peabody Award-winning journalist Nick Schifrin has made four trips to Ukraine since the full-scale invasion, and has reported from Russia, China, and 40 other countries. In this speech, Schifrin will share his insights into the flashpoints that are shaping the global landscape. From the war in Ukraine, to China's role in international affairs, to the intelligence leaks that are roiling American foreign policy, Schifrin will take audiences inside the most important international developments.
Having covered war and conflict for years, Nick Schifrin has mastered the solemn skill of remaining resilient while covering difficult and traumatizing events. In this speech, Schifrin acknowledges the profound effect that violence and turmoil can have on reporters in the field. Among the several coping strategies he has identified, the most important, he says, is the belief in the importance of a journalist's purpose to share stories that restore humanity. Using personal anecdotes from his time reporting on the war in Ukraine, the war in Gaza, the Syrian war, and other conflicts, Schifrin is able to move any audience and share lessons for withstanding and bouncing back from challenging circumstances.
Biography
Nick Schifrin is the foreign affairs and defense correspondent for PBS NewsHour, based in Washington, D.C. He leads NewsHour's foreign reporting and has created week-long, in-depth series for NewsHour from China, Russia, Ukraine, Nigeria, Egypt, Kenya, Cuba, Mexico, and the Baltics. The PBS NewsHour series "Inside Putin's Russia" won a 2018 Peabody Award and the National Press Club's Edwin M. Hood Award for Diplomatic Correspondence. In November 2020, Schifrin received the American Academy of Diplomacy's Arthur Ross Media Award for Distinguished Reporting and Analysis of Foreign Affairs.
Prior to PBS, Schifrin was Al Jazeera America's Middle East correspondent. He led the channel's coverage of the 2014 war in Gaza; reported on the Syrian war from Syria's Turkish, Lebanese and Jordanian borders; and covered the conflict in and annexation of Crimea. He won an Overseas Press Club award for his Gaza coverage and a National Headliners Award for his Ukraine coverage.
From 2008-2012, Schifrin served as the ABC News correspondent in Afghanistan and Pakistan. In 2011 he was one of the first journalists to arrive in Abbottabad, Pakistan after Osama bin Laden's death and delivered one of the year's biggest exclusives: the first video from inside bin Laden's compound. His reporting helped ABC News win an Edward R. Murrow award for its bin Laden coverage. He ran the Islamabad and Kabul bureaus for nearly four years, beginning at age 28.
He is a Council on Foreign Relations term member, and an Overseas Press Club Foundation board member. He earned a bachelor's degree from Columbia University and a master's in international relations from the Johns Hopkins School of Advanced International Studies (SAIS), where he graduated with distinction.
"I hope to work again and again with Worldwide Speakers Group on the selection of our keynote and endnote speakers for our annual conference and other events. Our representative and her associate were terrific from my first communication to them until our speaking-event concluded... It is easy to see why many of the top speakers in the country work with Worldwide Speakers Group."
Gina Cohen, Chief Marketing Officer & Vice President of Communications for The National Recreation and Park Association
"The team at WWSG is certainly at the top of the scale. Building a long-term relationship with the client has really set WWSG apart and we clearly saw that with our partnership. WWSG found creative ways to build the partnership which results in a win-win for all."
Erik Qualman, Top Technology and Motivational Speaker, #1 Bestselling Author & Futurist
"The consistent professionalism and quality for the way Worldwide Speakers Group handles events shows that they think of each detail and every contingency beforehand."
Newt Gingrich, Distinguished Leader, Visionary, & Political Vanguard; 2012 Republican Presidential Candidate; Speaker of the U.S. House of Representatives (1995-1999); Best-Selling Author
"The WWSG team are super responsive and flexible. I will definitely work with them again to find speakers for my next event."
Delia Setiawan, Ernst & Young LLP
"All timing and logistics were seamless, and the client was super engaged and thankful. I'm happy to report that we have another WIN for WWSG! Let's build on the momentum together!"
Josh Linkner, Five-Time Tech Entrepreneur, Hyper-Growth CEO, Two-Time NY Times Bestselling Author, Venture Capitalist, and Keynote Speaker
"They provide us well-prepared and informed speakers who understand our expectations and unique format. With WWSG, we know that the speaker fees are fair and trust that the event will be a success."
Sue Swan, Co-Founder of The Distinguished Speaker Series of Southern California
"After 20 years in the lecture series business, WWSG has become a valued partner. We produce over 24 speaking events a year and have worked with dozens of agencies. We appreciate WWSG's unparalleled professionalism, integrity, and creativity in suggesting speakers that are unique to the speaker circuit."
Sue Swan, Co-Founder of The Distinguished Speaker Series of Southern California
"Everything was buttoned up, from the initial outreach to the event execution and post follow-up. I have a great team of representatives from WWSG to work with, first class experience."
Raylene Wetzel, American Century Investments
"We always enjoy working with WWSG, and we thank you and your team for your diligence, thoroughness, and professionalism. Planning is already underway for next year's event (no rest for the weary). We hope to have every opportunity to work with you again in the near future."
David R. Cape, EVP of Business Development at Texas American Resources Company
"Thanks again for all your help. Your entire team there is truly stellar."
Vice President of Communications; American Property Casualty Insurance Association
Check Availability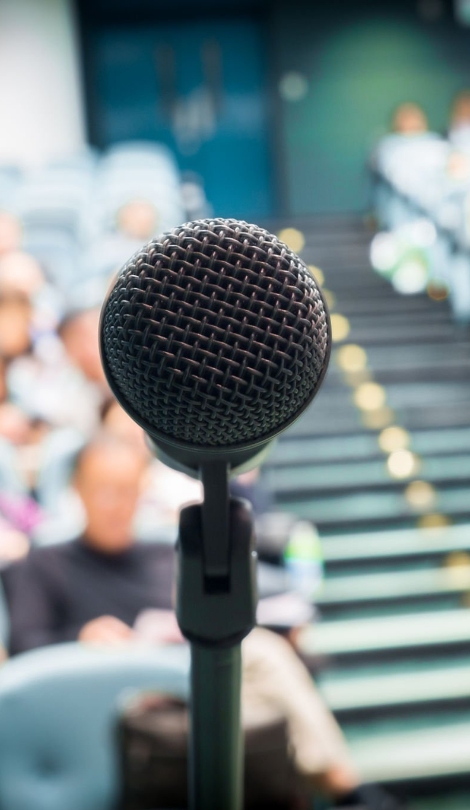 Other Speakers You May Like