Biography
Misty Copeland is a Principal Dancer with American Ballet Theatre, the first Black woman to be promoted to the position in the company's 75-year history in 2015. She has performed some of the most iconic classical ballet roles, including Odette/Odile in Swan Lake; Juliet in Romeo & Juliet; Giselle; Manon; Coppelia; Kitri in Don Quixote; and Firebird, to name a few.
Misty has been featured in several publications, including the cover of Time Magazine for the Time 100, as well as the covers of ESSENCE, Self, ELLE South Africa, Oxygen and Women's Health. She has also appeared on CBS' 60 Minutes, CBS Sunday Morning, ABC's Good Morning America, NBC's The Today Show and the talent show Little Big Shots, celebrating extraordinary young people.
She made her first awards season guest performances in 2019 with Taylor Swift at the American Music Awards and at the 2020 Grammy Awards alongside Camilla Cabello, Common, Ben Platt, and dancers from the Debbie Allen Dance Academy, as well as the televised Prince Grammy Tribute performing with award-winning recording artist H.E.R. Misty made her Broadway debut in On the Town in 2015 and her major motion picture debut in Disney's The Nutcracker and the Four Realms in 2018.
Misty started her own production company called Life in Motion Productions and completed her first project, Flower, in October 2022. Flower is a silent arts activism film using dance to raise awareness about homelessness. She is also featured in an episode of MasterClass, the online series.
Misty is an avid philanthropist and is an ambassador of the Boys & Girls Clubs of America, of which she is also an alum. Misty also supports MindLeaps, an arts education program in Rwanda that helps young people get off the streets and into an academic setting to enhance their lives.
Misty Copeland is the author of several New York Times bestsellers, including the memoir, Life in Motion: An Unlikely Ballerina; the lifestyle book, Ballerina Body; and the children's book, Bunheads. She is also the author of the award-winning children's book, Firebird. Her latest books are Black Ballerinas: My Journey to Our Legacy, which published in November of 2021 and The Wind at My Back: Resilience, Grace, and Other Gifts from My Mentor, Raven Wilkinson, which published in November of 2022.
The consistent professionalism and quality for the way Worldwide Speakers Group handles events shows that they think of each detail and every contingency beforehand.
Newt Gingrich, Distinguished Leader, Visionary, & Political Vanguard; 2012 Republican Presidential Candidate; Speaker of the U.S. House of Representatives (1995-1999); Best-Selling Author
"After 20 years in the lecture series business, WWSG has become a valued partner. We produce over 24 speaking events a year and have worked with dozens of agencies. We appreciate WWSG's unparalleled professionalism, integrity, and creativity in suggesting speakers that are unique to the speaker circuit."
Sue Swan, Co-Founder of The Distinguished Speaker Series of Southern California
The team at WWSG is certainly at the top of the scale. Building a long-term relationship with the client has really set WWSG apart and we clearly saw that with our partnership. WWSG found creative ways to build the partnership which results in a win-win for all.
Erik Qualman, Top Technology and Motivational Speaker, #1 Bestselling Author & Futurist
I hope to work again and again with Worldwide Speakers Group on the selection of our keynote and endnote speakers for our annual conference and other events. Our representative and her associate were terrific from my first communication to them until our speaking-event concluded... It is easy to see why many of the top speakers in the country work with Worldwide Speakers Group.
Gina Cohen, Chief Marketing Officer & Vice President of Communications for The National Recreation and Park Association
Thanks again for all your help. Your entire team there is truly stellar.
Vice President of Communications; American Property Casualty Insurance Association
The WWSG team are super responsive and flexible. I will definitely work with them again to find speakers for my next event.
Delia Setiawan, Ernst & Young LLP
We always enjoy working with WWSG, and we thank you and your team for your diligence, thoroughness, and professionalism. Planning is already underway for next year's event (no rest for the weary). We hope to have every opportunity to work with you again in the near future.
David R. Cape, EVP of Business Development at Texas American Resources Company
All timing and logistics were seamless, and the client was super engaged and thankful. I'm happy to report that we have another WIN for WWSG! Let's build on the momentum together!
Josh Linkner, Five-Time Tech Entrepreneur, Hyper-Growth CEO, Two-Time NY Times Bestselling Author, Venture Capitalist, and Keynote Speaker
Everything was buttoned up, from the initial outreach to the event execution and post follow-up. I have a great team of representatives from WWSG to work with, first class experience.
Raylene Wetzel, American Century Investments
They provide us well-prepared and informed speakers who understand our expectations and unique format. With WWSG, we know that the speaker fees are fair and trust that the event will be a success.
Sue Swan, Co-Founder of The Distinguished Speaker Series of Southern California
Speaker News
Check Availability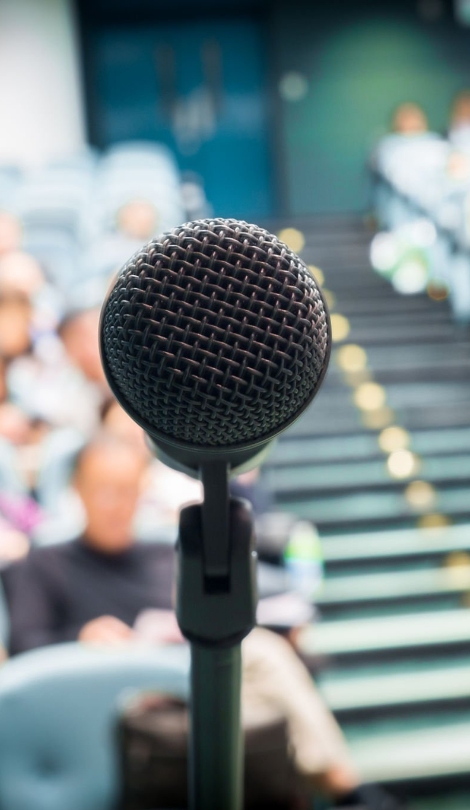 Other Speakers You May Like