Speech Topics
In this talk based on his newest book, The Future of the Mind: The Scientific Quest to Understand, Enhance, and Empower the Mind, Dr. Michio Kaku illustrates the stunning breakthroughs being made in neuroscience, which are finally beginning to unravel the mysteries of the most complex object in the known universe: the human brain. Dr. Kaku takes audiences on a grand tour of what the future might hold, explaining how the brain functions and how technologies will change our daily lives. He will present a radically new way to think about "consciousness" and provide fresh insights into mental illness, artificial intelligence and alien consciousness. Now, learn how what was once solely thought of as science fiction has become a startling reality.
In this talk based around his book, Physics of the Future: How Science Will Shape Human Destiny and Our Daily Lives by the Year 2100, speaker Michio Kaku offers a stunning and provocative vision of the future. Based on interviews with over 300 of the world's top scientists, Kaku presents the revolutionary developments in medicine, computers, energy, quantum physics, and space travel that will change our lives and alter the course of civilization itself.
Biography
Dr. Michio Kaku is a theoretical physicist, best-selling author, and popularizer of science. He's the co-founder of string field theory (a branch of string theory), and continues Einstein's search to unite the four fundamental forces of nature into one unified theory. He has appeared on television (Discovery, BBC, ABC, Science Channel, and CNN to name a few), written for popular science publications like Discover, Wired, and New Scientist, been featured in documentaries like Me & Isaac Newton, and hosted many of his own including BBC's recent series on Time.
Dr. Michio Kaku is the co-creator of string field theory, a branch of string theory. He received a B.S from Harvard University in 1968 where he came first in his physics class. He went on to the Berkeley Radiation Laboratory at the University of California, Berkeley and received a Ph.D. in 1972. In 1973, he held a lectureship at Princeton University. Michio continues Einstein's search for a "Theory of Everything," seeking to unify the four fundamental forces of the universe—the strong force, the weak force, gravity and electromagnetism.
He is the author of several scholarly, Ph.D. level textbooks and has had more than 70 articles published in physics journals, covering topics such as superstring theory, supergravity, supersymmetry, and hadronic physics.
"Thanks again for all your help. Your entire team there is truly stellar."
Vice President of Communications; American Property Casualty Insurance Association
"I hope to work again and again with Worldwide Speakers Group on the selection of our keynote and endnote speakers for our annual conference and other events. Our representative, Vana Thayu and her associate Missy Simons were terrific from my first communication to them until our speaking-event concluded... It is easy to see why many of the top speakers in the country work with Worldwide Speakers Group."
Gina Cohen, Chief Marketing Officer & Vice President of Communications for The National Recreation and Park Association
"All timing and logistics were seamless, and the client was super engaged and thankful. I'm happy to report that we have another WIN for WWSG! Let's build on the momentum together!"
Josh Linkner, Five-Time Tech Entrepreneur, Hyper-Growth CEO, Two-Time NY Times Bestselling Author, Venture Capitalist, and Keynote Speaker
"They provide us well-prepared and informed speakers who understand our expectations and unique format. With WWSG, we know that the speaker fees are fair and trust that the event will be a success."
Sue Swan, Co-Founder of The Distinguished Speaker Series of Southern California
"After 20 years in the lecture series business, WWSG has become a valued partner. We produce over 24 speaking events a year and have worked with dozens of agencies. We appreciate WWSG's unparalleled professionalism, integrity, and creativity in suggesting speakers that are unique to the speaker circuit."
Sue Swan, Co-Founder of The Distinguished Speaker Series of Southern California
"The team at WWSG is certainly at the top of the scale. Building a long-term relationship with the client has really set WWSG apart and we clearly saw that with our partnership. WWSG found creative ways to build the partnership which results in a win-win for all."
Erik Qualman, Top Technology and Motivational Speaker, #1 Bestselling Author & Futurist
"Everything was buttoned up, from the initial outreach to the event execution and post follow-up. I have a great team of representatives from WWSG to work with, first class experience."
Raylene Wetzel, American Century Investments
"The WWSG team are super responsive and flexible. I will definitely work with them again to find speakers for my next event."
Delia Setiawan, Ernst & Young LLP
"The consistent professionalism and quality for the way Worldwide Speakers Group handles events shows that they think of each detail and every contingency beforehand."
Newt Gingrich, Distinguished Leader, Visionary, & Political Vanguard; 2012 Republican Presidential Candidate; Speaker of the U.S. House of Representatives (1995-1999); Best-Selling Author
Speaker Resources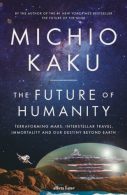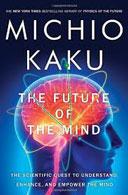 Check Availability