Speech Topics
In this talk based on his newest book, The Future of the Mind: The Scientific Quest to Understand, Enhance, and Empower the Mind, Dr. Michio Kaku illustrates the stunning breakthroughs being made in neuroscience, which are finally beginning to unravel the mysteries of the most complex object in the known universe: the human brain. Dr. Kaku takes audiences on a grand tour of what the future might hold, explaining how the brain functions and how technologies will change our daily lives. He will present a radically new way to think about "consciousness" and provide fresh insights into mental illness, artificial intelligence and alien consciousness. Now, learn how what was once solely thought of as science fiction has become a startling reality.
In this talk based around his book, Physics of the Future: How Science Will Shape Human Destiny and Our Daily Lives by the Year 2100, speaker Michio Kaku offers a stunning and provocative vision of the future. Based on interviews with over 300 of the world's top scientists, Kaku presents the revolutionary developments in medicine, computers, energy, quantum physics, and space travel that will change our lives and alter the course of civilization itself.
Biography
Dr. Michio Kaku is a theoretical physicist, best-selling author, and popularizer of science. He's the co-founder of string field theory (a branch of string theory), and continues Einstein's search to unite the four fundamental forces of nature into one unified theory. He has appeared on television (Discovery, BBC, ABC, Science Channel, and CNN to name a few), written for popular science publications like Discover, Wired, and New Scientist, been featured in documentaries like Me & Isaac Newton, and hosted many of his own including BBC's recent series on Time.
Dr. Michio Kaku is the co-creator of string field theory, a branch of string theory. He received a B.S from Harvard University in 1968 where he came first in his physics class. He went on to the Berkeley Radiation Laboratory at the University of California, Berkeley and received a Ph.D. in 1972. In 1973, he held a lectureship at Princeton University. Michio continues Einstein's search for a "Theory of Everything," seeking to unify the four fundamental forces of the universe—the strong force, the weak force, gravity and electromagnetism.
He is the author of several scholarly, Ph.D. level textbooks and has had more than 70 articles published in physics journals, covering topics such as superstring theory, supergravity, supersymmetry, and hadronic physics.
"Dr. Kaku is a true visionary. He makes the unknown knowable."
– Steve Cochran, Kean University
Speaker Resources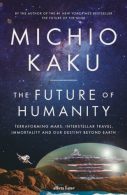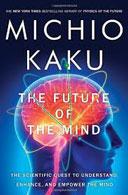 Speaker News
Check Availability