Speech Topics
The path of mastery captures deep understanding and insight — it's not a path that is laying a bet now, by investing in a craft, for payment or recognition at some later time. The spoils of victory might just happen, but the orientation of the intent is paramount.
Today we are becoming overwhelmed with the need for instant reward, immediate verification that we are significant — as a misguided attempt to satiate our thirst for meaning and belonging —  rather, we are propelling ourselves toward an emptiness that can only be filled by temporary pleasures.
Our need to belong, to understand, to explore, to connect to others and the world around us, to know safety and to know risk, to express and create are foundational to the human experience.
Mastery is a journey — It's a curious and wonderful trail — that has few, if any, guides. It's much more than the pursuit of expert performance. It's far deeper than high performance and the achievement of success.
If Mastery is a path, let's learn from as many voices as we can. The best in the world, from worlds who happen to have cameras pointed at them — AND — from the worlds in which no camera is present — either by design — or because culturally we might have forgotten to be curious about their path and insights.
Simple Joys.
Biography
Dr. Michael Gervais has followed a central question: Is there a common thread connecting those who change how we understand how the world works?
As a high-performance psychologist, he works in the trenches of high-stakes environments, where there is no luxury for mistakes, hesitation, or failure to respond. While Dr. Gervais' roster includes an MVP from every major sport, internationally acclaimed artists and musicians and Fortune 100 CEO's, he is also the Co-Founder of Winforever Consulting, whose mission is to help people become the best they can be.
He recognizes that all of us are required to perform daily. We all navigate our own high-stakes environments and can benefit just as much with the right mindset training.
A published, peer-reviewed author and recognized speaker on optimal human performance, Dr. Gervais has been featured by CNN, The Wall Street Journal, ESPN, NBC, NFL Network, Red Bull TV, Extra, The Huffington Post, Outside Magazine, and others. Dr. Gervais received his undergraduate degree from Loyola Marymount University. He completed his PhD while studying under the father of American applied sport psychology, Dr. Bruce Ogilvie, at San Diego University, Integrative Studies.
Ultimately, Dr. Gervais' goal is to unpack, then decode, how the greatest performers in the world use their minds to pursue the boundaries of human potential. To accelerate that aim, he has curated conversations with those who have dedicated their life toward Finding Mastery.
Applying that passion to explore human performance boundaries to his personal life, Dr. Gervais is an avid surfer who also enjoys skiing Canada's backcountry.
He has come to understand that the answer to his central question lies in the space between hesitation and commitment.
We always enjoy working with WWSG, and we thank you and your team for your diligence, thoroughness, and professionalism. Planning is already underway for next year's event (no rest for the weary). We hope to have every opportunity to work with you again in the near future.
David R. Cape, EVP of Business Development at Texas American Resources Company
All timing and logistics were seamless, and the client was super engaged and thankful. I'm happy to report that we have another WIN for WWSG! Let's build on the momentum together!
Josh Linkner, Five-Time Tech Entrepreneur, Hyper-Growth CEO, Two-Time NY Times Bestselling Author, Venture Capitalist, and Keynote Speaker
"After 20 years in the lecture series business, WWSG has become a valued partner. We produce over 24 speaking events a year and have worked with dozens of agencies. We appreciate WWSG's unparalleled professionalism, integrity, and creativity in suggesting speakers that are unique to the speaker circuit."
Sue Swan, Co-Founder of The Distinguished Speaker Series of Southern California
I hope to work again and again with Worldwide Speakers Group on the selection of our keynote and endnote speakers for our annual conference and other events. Our representative and her associate were terrific from my first communication to them until our speaking-event concluded... It is easy to see why many of the top speakers in the country work with Worldwide Speakers Group.
Gina Cohen, Chief Marketing Officer & Vice President of Communications for The National Recreation and Park Association
The WWSG team are super responsive and flexible. I will definitely work with them again to find speakers for my next event.
Delia Setiawan, Ernst & Young LLP
They provide us well-prepared and informed speakers who understand our expectations and unique format. With WWSG, we know that the speaker fees are fair and trust that the event will be a success.
Sue Swan, Co-Founder of The Distinguished Speaker Series of Southern California
The team at WWSG is certainly at the top of the scale. Building a long-term relationship with the client has really set WWSG apart and we clearly saw that with our partnership. WWSG found creative ways to build the partnership which results in a win-win for all.
Erik Qualman, Top Technology and Motivational Speaker, #1 Bestselling Author & Futurist
Everything was buttoned up, from the initial outreach to the event execution and post follow-up. I have a great team of representatives from WWSG to work with, first class experience.
Raylene Wetzel, American Century Investments
Thanks again for all your help. Your entire team there is truly stellar.
Vice President of Communications; American Property Casualty Insurance Association
The consistent professionalism and quality for the way Worldwide Speakers Group handles events shows that they think of each detail and every contingency beforehand.
Newt Gingrich, Distinguished Leader, Visionary, & Political Vanguard; 2012 Republican Presidential Candidate; Speaker of the U.S. House of Representatives (1995-1999); Best-Selling Author
Check Availability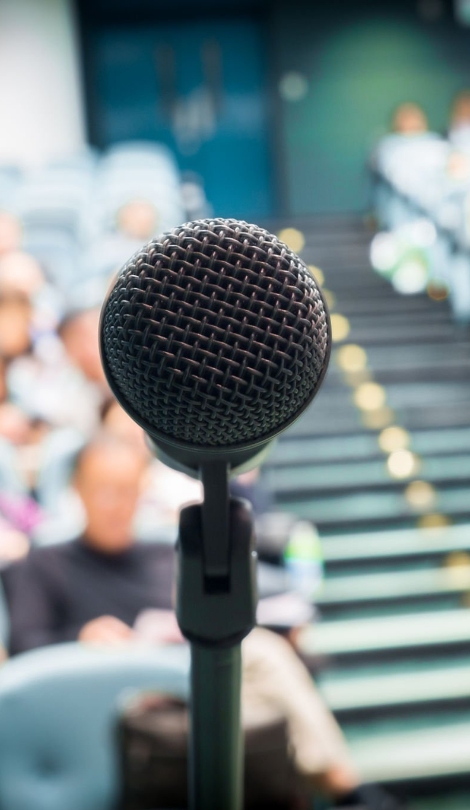 Other Speakers You May Like