Speech Topics
Based on his book of the same name, author and presidential historian, Mark K. Updegrove, tells the intimate, untold story of the relationship between the forty-first and forty-third Presidents, the most consequential father-son relationship in American history—and only the second father-son pair to achieve the presidency. Using material garnered through exclusive access to and extensive interviews with both Bush Presidents, Updegrove dispels misconceptions about their relationship while exploring their influences and perspectives on each other's presidencies and their views on family, public service, and America's role in the world.
Drawing on meetings and exclusive interviews with six U.S. presidents, author and presidential historian, Mark K. Updegrove, examines the lessons in character and leadership he has derived from Gerald R. Ford (Integrity), Jimmy Carter (Philanthropy), Ronald Reagan (Humor), George H.W. Bush (Humility), Bill Clinton (Tenacity), George W. Bush (Compassion), and Barack Obama (Equanimity). Updegrove looks at how each man, overcoming inherent flaws in his nature and setbacks in his administration, drew on the best aspects of his character to contribute to his legacy. Accompanied by photographs and short clips from interviews, this hopeful and entertaining speech provides leadership lessons that apply to any profession, inspiring us to find the best in ourselves to make our own marks.
Based on his book of the same name, author and presidential historian, Mark K. Updegrove, the former director of the LBJ Presidential Library, explores the enduring, often surprising legacy of the 36th president, the enigmatic Lyndon Baines Johnson. Playing a series of taped telephone conversations from LBJ's administration, the audience will hear LBJ in rare, intimate moments that shed light on his consequential presidency: partnering with Martin Luther King, Jr., on seminal civil rights legislation; expressing his anguish about the Vietnam War with Secretary of Defense Robert McNamara; bolstering the spirits of Jacqueline Kennedy in the wake of her husband's assassination, which propelled Johnson into the Oval Office. The audience will get a revealing sense of LBJ's bigger-than-life personality, passion for reform, and uncanny knack for getting things done—often through bipartisanship lacking in today's Washington.
Biography
Having closely examined those decisions that have defined the modern American presidency and personally interviewed those who have shaped the course of history, Mark Updegrove delivers unique insight into how leadership displayed inside the Oval Office can be applied outside of it.
Mark K. Updegrove is a presidential historian and the author of four books on the presidency. His newest book, The Last Republicans: Inside the Extraordinary Relationship Between George H.W. Bush and George W. Bush, was published by HarperCollins in November 2017, drawing on exclusive access and interviews with both Bush presidents. As the presidential historian for ABC News, he is a regular contributor to Good Morning America and ABC News and has written for The New York Times, Time, Politico, Parade, National Geographic, Texas Monthly, and The Daily Beast.
Updegrove currently serves as the President and CEO of the Lyndon B. Johnson Foundation. From 2009 to 2017, he was the director of the Lyndon Baines Johnson Presidential Library, where, in 2014, he hosted the Civil Rights Summit, which included Presidents Barack Obama, George W. Bush, Bill Clinton, and Jimmy Carter. Earlier in his career, he served as publisher of Newsweek.
In addition to speaking, Updegrove is well-known for moderating public events, having conducted interviews with five U.S. presidents and first ladies as well as a wide range of luminaries including Hank Aaron, Bryan Cranston, Mikhail Gorbachev, Henry Kissinger, Sandra Day O'Connor, Robert Redford, and Condoleezza Rice.
"I hope to work again and again with Worldwide Speakers Group on the selection of our keynote and endnote speakers for our annual conference and other events. Our representative and her associate were terrific from my first communication to them until our speaking-event concluded... It is easy to see why many of the top speakers in the country work with Worldwide Speakers Group."
Gina Cohen, Chief Marketing Officer & Vice President of Communications for The National Recreation and Park Association
"We always enjoy working with WWSG, and we thank you and your team for your diligence, thoroughness, and professionalism. Planning is already underway for next year's event (no rest for the weary). We hope to have every opportunity to work with you again in the near future."
David R. Cape, EVP of Business Development at Texas American Resources Company
"The WWSG team are super responsive and flexible. I will definitely work with them again to find speakers for my next event."
Delia Setiawan, Ernst & Young LLP
"The consistent professionalism and quality for the way Worldwide Speakers Group handles events shows that they think of each detail and every contingency beforehand."
Newt Gingrich, Distinguished Leader, Visionary, & Political Vanguard; 2012 Republican Presidential Candidate; Speaker of the U.S. House of Representatives (1995-1999); Best-Selling Author
"The team at WWSG is certainly at the top of the scale. Building a long-term relationship with the client has really set WWSG apart and we clearly saw that with our partnership. WWSG found creative ways to build the partnership which results in a win-win for all."
Erik Qualman, Top Technology and Motivational Speaker, #1 Bestselling Author & Futurist
"They provide us well-prepared and informed speakers who understand our expectations and unique format. With WWSG, we know that the speaker fees are fair and trust that the event will be a success."
Sue Swan, Co-Founder of The Distinguished Speaker Series of Southern California
"All timing and logistics were seamless, and the client was super engaged and thankful. I'm happy to report that we have another WIN for WWSG! Let's build on the momentum together!"
Josh Linkner, Five-Time Tech Entrepreneur, Hyper-Growth CEO, Two-Time NY Times Bestselling Author, Venture Capitalist, and Keynote Speaker
"Everything was buttoned up, from the initial outreach to the event execution and post follow-up. I have a great team of representatives from WWSG to work with, first class experience."
Raylene Wetzel, American Century Investments
"After 20 years in the lecture series business, WWSG has become a valued partner. We produce over 24 speaking events a year and have worked with dozens of agencies. We appreciate WWSG's unparalleled professionalism, integrity, and creativity in suggesting speakers that are unique to the speaker circuit."
Sue Swan, Co-Founder of The Distinguished Speaker Series of Southern California
"Thanks again for all your help. Your entire team there is truly stellar."
Vice President of Communications; American Property Casualty Insurance Association
Check Availability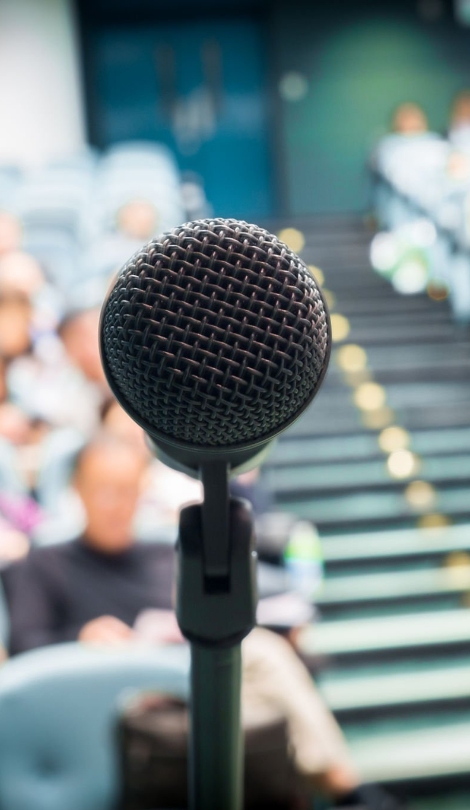 Other Speakers You May Like