Speech Topics
The pandemic accelerated the migration of healthcare to the home, enabled through broadband connectivity, remote monitoring and consumer-facing medical devices, and consumers' focus on self-care. Understand the drivers fostering the movement of healthcare-to-home, opportunities for collaboration across industries, and prospects for the future.
The pandemic reshaped all businesses to embrace health and well-being for its workers and stakeholder. As patients morph into health consumers, paying more out-of-pocket for medical care, people seek more retail-level experiences as health care payers. At the same time, health spending increasing competes with other household spending. Increasingly, healthcare "feels" more like a retail experience to the health consumer, seeking greater engagement on their own terms. Learn more about this phenomenon and opportunities for collaboration from the grocery store and retail pharmacy to financial services and consumer electronics.
ZIP codes, Wi-Fi, and love have more in common than you think. All are social determinants that shape individuals' health outside of medical care. Jane will reflect on the impact of social determinants of health (SDoH) factors over the past decade – where we live, work, play, pray, learn and shop – to inform and inspire strategies for the next decade.
Biography
Jane Sarasohn-Kahn is a health economist, advisor and trend-weaver to organizations focused on the intersection of health, technology and people. Jane founded THINK-Health after working with health care consultancies in the US and Europe. Jane's clients span the health/care ecosystem: technology, pharma and life sciences, providers, plans, retail, financial services and consumer goods. She founded the Health Populi blog in 2007 and has been the sole writer of nearly 3,000 posts in her independent voice.
Jane advises on strategy via environmental analysis, scenario and strategic planning, market research, and health policy analysis. She sits on several advisory boards and is a frequent speaker and contributor to many publications, frequently quoted as an expert in her field. She is also a member of the Global Educator Faculty with Duke Corporate Education.
Among her social media kudos, Jane and Health Populi have received numerous accolades, including The 2020 Blog of the Year (Individual), a Medigy HITMC Award; A Top Healthcare Influencer to Know and Follow from Loving Homecare; One of Ten Biggest Influencers in Digital Pharma from Pharmaceutical Technology; One of the Top Ten Health-Tech Influencers from GlobalData; and many more.
Jane holds an MA (Economics) and MHSA (Health Planning) from the University of Michigan. She also earned a certificate in Health Economics and Policy from the London School of Economics.
Jane holds passports as a citizen of both the United States and Italy/the European Union, splitting time between Philadelphia and Brussels.
"As the CMO of a large healthcare agency, I get to work with a lot of different speakers for both our client and Real Chemistry events. Having engaged with Jane Sarasohn-Kahn numerous times as a speaker, all I can say is that she is incredible at her craft: smart, thought-provoking, detailed, reliable, and just an absolute pleasure to work with!"
– Aaron Strout, Chief Marketing Officer at Real Chemistry
"Jane is a healthcare trend weaver and futurist that engages audiences in an energetic and data-driven way. Her knowledge of the inner-workings and key players in the healthcare market is masterful. The urgency and passion with which she presents market trends is sure to open the minds of listeners and motivate them to take action."
– Erica Morgenstern, Chief Marketing Officer at Virgin Pulse
"The ATA relies on Jane S-K to paint a picture of where our industry is headed and how we might respond, given the multiple forces at play. Jane is a thoughtful (and prescient) commentator on all-things-health. Our audiences value her writing, her insights, and her presentations."
– Ann Mond Johnson, CEO at ATA
"With a focus on developing meaningful content in the healthcare affordability space, GoodRx searched for informed and articulate industry experts to lend credible voices to our webinars, whitepapers, and articles in 2022. By far, the most insightful partner we had the good fortune to partner with was Jane Sarasohn-Kahn, who has a mastery of complex healthcare economics, a trove of informed positions, and the human communications skills to break the information down for effective delivery to all. Jane was a dream to work with and we can't wait for the next project with her."
– Lindsay Merkle, Vice President of Client Development and Experience at GoodRx
Speaker Resources
Check Availability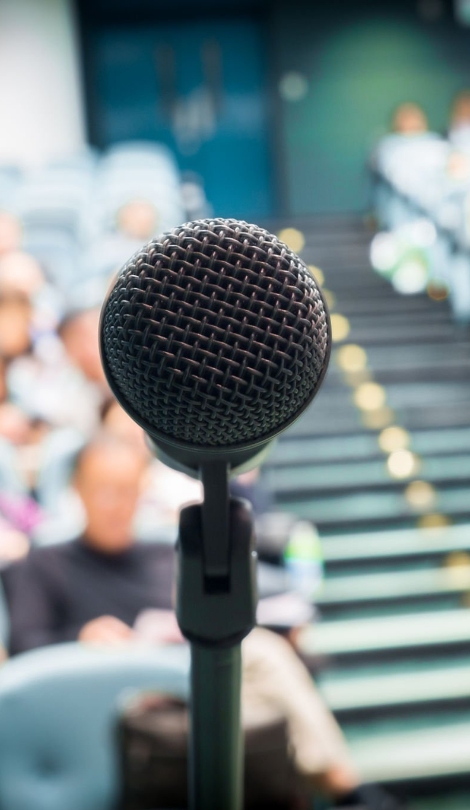 Other Speakers You May Like