Speech Topics
In this speech, Jack describes the unique journey that took him from Wall Street to the Great Wall in the 1990's, well before others recognized the significant role that China would play in the global economy. Jack also discusses the key lessons he learned building ASIMCO, the company he founded in 1994, into one of China's leading automotive suppliers. Under Jack's leadership, ASIMCO operated fifteen factories with 12,000 employees in eight different provinces in China. Lessons learned that will be covered include how to build, empower and retain a strong local management team in the country; how to work with China's local governments; how to navigate its regulatory framework; and how to resolve disputes that may arise.
China's economy is already the second largest in the world, and since opening to the outside world over forty years ago, has seen tremendous growth. Despite its prominence in the global economy, however, China is little understood and is generally considered to be one of the most mysterious countries in the world. In this speech, Jack provides a straightforward description of how China works that is based on his more than twenty-five years on the ground in the country. Among other topics, Jack describes the challenges faced operating in a country that changes quickly and constantly; how China's lower cost perspective enables Chinese companies to make things so cheaply; how China's two markets create a breeding ground for future competition; and how the development of China's capital markets will drive the next phase of growth in the country.
China is now, or soon will be, the largest market for any product. However, due to the different—and lower—cost perspective of the Chinese and the unique way in which the China economy has developed, the market for any product in China operates very differently than the market in other large economies like the United States. In this speech, Jack discusses how the unique characteristics of the China market lead to innovation; create an extremely competitive, price sensitive market; provide a breeding ground for future international competition and promise to change the global landscape for most industries.
Ever since China opened its economy in 1978, other countries, as well as organizations like the WTO, have treated China as an emerging economy, and have generally looked the other way on matters of trade, intellectual property and industrial policy. In this sense, the Trade War may prove to be a watershed in China's development. In this speech, Jack describes the forces that lead to the Trade War with the United States and the changes that are already occurring in the way that China interacts with foreign companies and investors. Jack will also discuss the changes in the country's industrial policy that companies and investors can expect to see in the years ahead.
With 28 million vehicles being sold every year in the country, China is now the world's largest auto market and accounts for one third of all the vehicles sold around the world. While the internal combustion engine has been the main source of power for the automobile, China has to take a different approach. In this speech, Jack explains how, with an already bad air pollution problem; an increasingly affluent population that wants access to modern transportation; and a large number of densely populated cities, China must either restrict the transportation choices of its citizens or develop a more environmentally friendly auto industry. Jack further explains how the development of the electric vehicle industry in the world's largest auto market will transform the $2.0 trillion global auto industry.
Biography
Upon graduating Cum Laude from Yale (1970), where he received the Gordon Brown Memorial Prize awarded each year to the outstanding member of the Junior Class, and the Harvard Business School (1973) where he graduated with High Distinction and was named a Baker Scholar, Jack Perkowski spent 20 years on Wall Street, rising to head of Investment Banking at PaineWebber.
In 1990, well before others recognized the significant role that China would play in the global economy, Mr. Perkowski spent three years investigating opportunities in Asia and China, leading to the founding of ASIMCO Technologies in 1994, a major industrial enterprise in China's automotive industry, which he built and ran for fifteen years before it was sold to Bain Capital in 2009.
Mr. Perkowski served as Chairman of ASIMCO's Board of Directors and was Chief Executive Officer of the company from 1994 to 2008. He developed the strategy, raised the capital and assembled the management team that has enabled ASIMCO to become one of the most important players in China's automotive components industry. Headquartered in Beijing with 12,000 employees throughout the country, ASIMCO is a unique foreign-invested company that was established specifically to serve the China market.
Under Mr. Perkowski's leadership, ASIMCO gained a reputation for developing local management and integrating a broad-based China operation into the global economy. ASIMCO was three times named one of the "Ten Best Employers in China" in surveys conducted by Hewitt Associates and leading news organizations in Asia. In 2008, Mr. Perkowski was designated by China Auto News one of "30 Outstanding Entrepreneurs in China's Auto Components Industry over the 30 Years of Economic Reform;' the only foreigner to receive this distinction.
Widely recognized as an expert on doing business in China, Mr. Perkowski authored Managing the Dragon: How I'm Building a Billion Dollar Business In China, published by Crown Publishing, a division of Random House, in March 2008. The Chinese edition of the book was published by China Youth Press in May 2008. Mr. Perkowski has also written numerous articles on China and doing business in the country for Forbes, the Far Eastern Economic Review, AmCham's China Brief, BusinessForum China, Huffington Post and other publications.
Mr. Perkowski is a frequent speaker and commentator on the subject of China to the broadcast media, including CNN, CNBC, Fox, BBC, NPR and CCTV, as well as a variety of audiences worldwide: universities, business schools, corporate and industry conferences, and various chapters of the Council on Foreign Relations, Asia Society, YPO and other professional organizations. He provides timely insights into ongoing developments in the country on www.managingthedragon.com.
Mr. Perkowski was a starting guard on one of the best football teams in Yale's history and played in the famous 29- 29 tie against Harvard in 1968, a game which Sports Illustrated has named one of the most exciting college football games of all time. Mr. Perkowski appeared in the movie, Harvard Beats Yale 29-29, which was produced in 2008 to commemorate the 40th anniversary of The Game.
"The team at WWSG is certainly at the top of the scale. Building a long-term relationship with the client has really set WWSG apart and we clearly saw that with our partnership. WWSG found creative ways to build the partnership which results in a win-win for all."
Erik Qualman, Top Technology and Motivational Speaker, #1 Bestselling Author & Futurist
"After 20 years in the lecture series business, WWSG has become a valued partner. We produce over 24 speaking events a year and have worked with dozens of agencies. We appreciate WWSG's unparalleled professionalism, integrity, and creativity in suggesting speakers that are unique to the speaker circuit."
Sue Swan, Co-Founder of The Distinguished Speaker Series of Southern California
"I hope to work again and again with Worldwide Speakers Group on the selection of our keynote and endnote speakers for our annual conference and other events. Our representative, Vana Thayu and her associate Missy Simons were terrific from my first communication to them until our speaking-event concluded... It is easy to see why many of the top speakers in the country work with Worldwide Speakers Group."
Gina Cohen, Chief Marketing Officer & Vice President of Communications for The National Recreation and Park Association
"Everything was buttoned up, from the initial outreach to the event execution and post follow-up. I have a great team of representatives from WWSG to work with, first class experience."
Raylene Wetzel, American Century Investments
"All timing and logistics were seamless, and the client was super engaged and thankful. I'm happy to report that we have another WIN for WWSG! Let's build on the momentum together!"
Josh Linkner, Five-Time Tech Entrepreneur, Hyper-Growth CEO, Two-Time NY Times Bestselling Author, Venture Capitalist, and Keynote Speaker
"Thanks again for all your help. Your entire team there is truly stellar."
Vice President of Communications; American Property Casualty Insurance Association
"They provide us well-prepared and informed speakers who understand our expectations and unique format. With WWSG, we know that the speaker fees are fair and trust that the event will be a success."
Sue Swan, Co-Founder of The Distinguished Speaker Series of Southern California
"The WWSG team are super responsive and flexible. I will definitely work with them again to find speakers for my next event."
Delia Setiawan, Ernst & Young LLP
"The consistent professionalism and quality for the way Worldwide Speakers Group handles events shows that they think of each detail and every contingency beforehand."
Newt Gingrich, Distinguished Leader, Visionary, & Political Vanguard; 2012 Republican Presidential Candidate; Speaker of the U.S. House of Representatives (1995-1999); Best-Selling Author
Speaker Resources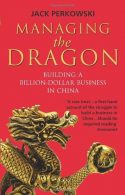 Check Availability