Speech Topics
During this session attendees learn how to build and manage relationships resulting in real & measurable business growth due to quickly establishing trust, respect & likability. This is critical to achieve as in all technical fields such as finance, engineering, architecture, IT, law and accounting, only about 15% of financial success is due to technical knowledge, while 85% is due to these human engineering skills.
Highly motivational & inspirational while tactical & practical.
Takeaways Include:
In all orals presentation situations ask why one professional service firm was selected over another & the typical refrain is: "They were our kind of people. They understood our business. We knew we could work with them. In a nutshell, they spoke our language!" This session has resulted in large wins for Hilary's clients. We work with the presentation team from start to finish as an oral presentation coach or at any juncture during the process to secure new business.
Takeaways Include:
These sessions demonstrate that golf is one of the most powerful business development & career advancing tools. Golf is the great equalizer, leveling the playing field, bringing in new business & creating alliances to deepen existing client relationships.
Takeaways Include:
Biography
Combining her media & BD background, she Hosted Government Contracting Weekly on CBS DC affiliate W*USA-9, prior to the Sunday morning Power Block. She is currently a national media business correspondent & National Golf Course Rater for GolfWeek. She recently served on the Advisory Board of the PGA's Wells Fargo, was Chair of the Media Services Committee for the LPGA's KPMG Championship & is the LPGA Chair of the Solheim Cup Media Services Committee '24.
She is a Member of the Board of Directors of the British American Business Association (BABA) Co-Chair of the Programming Committee and Board Emeritus at Easter Seals. Hilary has served on the Board of Directors for Optic Technologies, Revere Bank, The First Tee DC & Junior Achievement. She has held many leadership positions with a number of organizations including the Northern Virginia Technology Council (NVTC) Marketing Committee & the Washington DC Board of Trade & many others.
Hilary served as head of global business development for international accounting & consulting firm KPMG where she worked for over a decade in a number of the firm's offices including New York, Long Island & Washington DC as well as overseas in Amsterdam. Stateside, she served as James Martin & Co.'s (now Headstrong) Vice President of Global Marketing & was a member of the firm's Executive Board. She has held other executive positions at leading firms including Beers & Cutler, PLC (the largest DC regional accounting firm) & as Managing Director at Qorvis Communications, LLC, a full-service PR, IR, & Public Affairs firm.
In addition to speaking & working with Fortune 1000 professional service firms, Hilary has presented at leadership, trade, & professional conferences for multiple global organizations. Her extensive keynotes include The World Congress, (NCMA), US Chamber of Commerce, United Professional Sales Association, American Marketing Association, BABA (British American Business Association), National Press Foundation, PGA Merchandise Show, Information Technology Services, William & Mary, American University Kogod MBA Leadership Series, Marketing Association, Society for Marketing of Professional Services (SMPS), Greater Washington Board of Trade, Microsoft's Annual Conference, Legal Marketing Association, Commercial Real Estate Women (CREW), and Women in Technology (WIT), SMPS (Society for the Marketing of Professional Service firms), William & Mary Graduate Symposium, among many other associations & graduate programs.
Hilary was a business & golf expert on ABC's DC Capital Golf Weekly as a regular commentator of "Hilary's On Course" as well as "Golfing with Hilary" on Washington Post Radio's Metro Talk, 107.7FM. She also lectured & designed the curriculum for the University of Maryland's "Golf for Business and Life" program, a PGA sponsored 3-credit course offered to graduate business students. She has competed in the US Women's Southern Amateur & has won 4 Club Championships.
Hilary has written a monthly expert opinion column on business development for the Washington Business Journal & Smart CEO. Her advice has been featured in the Washington Post, The New York Times, ABC, CBS, CNN, Fortune, Fox Business News, NewsMax, NewsNation, Newsy, Chicago Tribune, NPR's Marketplace, USA Network, CBS Market-Watch, Legal Times, AOL Sports, The Wall Street Journal, CareerBuilder.com, and many other national & regional media outlets.
Born in England, she became a US citizen in 1982, graduated Magna Cum Laude from UVA at Mary Washington College. She is a member of the Economic Club of Washington DC & Congressional Country Club.
"Hilary managed to keep over 200 executives captivated with top notch advice for almost two hours. She is edutainment with an emphasis on the educational content. Her attitude & passion for business development is contagious!"
Jim O'Neill, Former President & CEO, Northrop Grumman I T
"Hilary's presentation to more than 200 of our top employees had a standing-room-only crowd of senior leaders riveted, learning and laughing! Hilary's simple & memorable tips will help our employees take perfect care of each customer, each business partner & each other every day. We received waves of positive feedback about Hilary. We are most thankful to Hilary for sharing her insights & her passion!"
Steve Bosack, Senior Advisor to the President, Chief Communications & Governmental Affairs Officer, PenFed Credit Union
Speaker News
Check Availability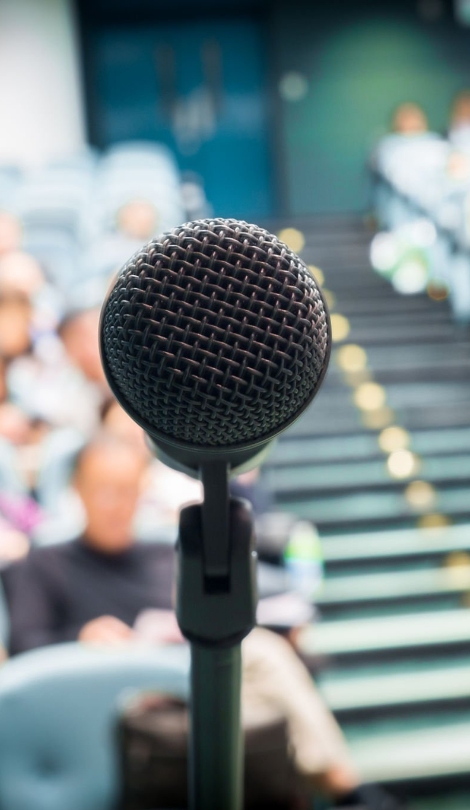 Other Speakers You May Like