Speech Topics
America is still struggling to recover from one of the worst financial crises of our time. The economy is growing, but not fast enough to sustain prosperity for all Americans. Faced with slow growth, many are concerned that the cost of tackling environmental challenges – and climate change in particular – are too great.
There are many parallels between the financial and climate crisis. Where we faced an unsustainable excesses of debt in 2008, and today we face an unsustainable build-up of greenhouse gases. In the years leading up to the financial crisis, we had flawed government policies that incentivized borrowing. Today, government policies create ill-considered incentives to produce, use and emit carbon. As with the financial crisis, we face extreme risks if we fail to act. While there are many notable similarities, the climate crisis is much crueler because the impacts are cumulative and, unlike with the financial crisis, the government will not be able to step in at the last minute to avert disaster.
The economic risks of climate change are every bit as real as the environmental risk. They are quantifiable, and they could pose a fundamental threat to our very way of life. We still have time to manage and reduce our exposure to catastrophic climate risk. Businesses and investors can change this trajectory by choosing a different path and factors these risks into their decision-making. How can business leaders apply the lessons of risk management that brought us back from the brink of the financial crisis to the environmental challenges we face today? What can businesses, governments, non-profits, and individuals do now to help avoid a climate crisis – and perhaps even help their bottom lines in the process? A global financial leader and life-long conservationist, Hank Paulson shares with audiences the vast lessons he has learned, and how to we can answer some of these critical questions.
As China asserts itself on the global stage, tensions are inevitable. But rather than dividing us, those tensions are all the more reason to focus on areas where real progress and a constructive relationship can develop – notably an economic relationship and cooperation on climate change and the environment. Indeed, prospects for restructuring China's economy and improving cooperation on shared environmental concerns are better than at any point since the 1990s.
China's economic output expanded nearly six fold between 2002 and 2012, but that growth fostered complacency. The presumption that China can simply grow its way out of any problem no longer holds. Growth is slowing, inequality has widened, and provincial and local government debts have climbed. China has a confident new leader, Xi Jinping, ready to take on the kind of fundamental reform China needs, but he faces enormous challenges in trying to bring about reform in a corruption-entrenched system.
Xi is the kind of strong leader that China hasn't seen since Deng Xiaoping. How will he balance his vision, the politics, and the international pressures for openness? Moreover, what is the right posture for U.S. policy to help ensure that reform takes hold? What are the pros and cons of a globally dominant China and what are the risks to the U.S. if China fails to reform? Hank Paulson shares with audiences his expertly informed perspectives on the pros and cons of a globally dominant China – and the risks to the U.S., and the rest of the world, if China fails to reform.
China is undergoing the largest mass migration in history. Experts predict that 90 million people will move from rural areas to urban centers by 2025. The impact of this migration on resources, transportation needs, energy, water, building materials and air quality will be felt around the world. While China has taken steps toward sustainability, and is considered the world leader in renewable energy investment, this unprecedented growth has outpaced environmental achievements. Dangerous pollution levels are compounded by an over reliance on coal, resulting in dirty air and water that threaten not only the health of the people, but the stability of the government.
China's leaders understand that for the safety of the Chinese people, their growth model needs to change. Plans have been announced to shut factories, reduce auto emissions and increase use of high—quality diesel, but this is just the beginning.
China and the United states are not only the two largest economies, but the two largest emitters of carbon in the world, placing them at the epicenter of the climate change issue. How can the U.S. and China work in complementary ways to define a path for growth that is more resource efficient? What can the U.S. and the world do to advance environmentally sound practices and technologies? What U.S. policies will help ensure that economic and environmental issues take hold?
As one of the country's leading experts on the US-China relationship, Hank Paulson has been working at the highest levels of business and government in China for more than 20 years. He shares with audiences his deep insight on how the U.S. and China can work together to solve some of the most pressing economic and environmental challenges facing the global community today.
Biography
Henry M. Paulson, Jr., is a business leader, conservationist, statesman, and author. He is the founder and chairman of the Paulson Institute. He also serves as executive chairman of TPG Rise Climate.
Paulson is dedicated to the advancement of free markets, environmental protection, the rule of law, and upholding the basic rights of democracy. Throughout his professional life, he has worked around the globe to support these ideals. His career spans two stints in the public sector, a career in the private sector, and the founding of his own not-for-profit.
Paulson served as the 74th Secretary of the Treasury under President George W. Bush, from July 2006 to January 2009. As Treasury Secretary, Paulson led the nation's response to the financial crisis of 2008, helping to stabilize the global financial system and avoid a second Great Depression. He also designed the Strategic Economic Dialogue to revitalize the way US-China relations were conducted, achieving major breakthroughs on currency manipulation, trade flows, the environment, food and product safety, and global financial stability.
Prior to that, he had a thirty-two-year career at Goldman Sachs, serving as co-chairman and co-CEO in 1998 and as chairman and CEO beginning in 1999. As a banker, he grew the Goldman Sachs presence in China, believing that it was important to bring best in class practices and standards to China. Earlier in his career, he was a member of the White House Domestic Council as well as a staff assistant at the Pentagon.
Today, he is chairman of the Paulson Institute, which aims to foster a US-China relationship that maintains global order in a rapidly evolving world. A "think and do" tank founded in 2011, the Institute operates at the intersection of economics, financial markets, environmental protection, and policy advocacy, in part by promoting balanced and sustainable economic growth. The Institute's approach is an outgrowth of Paulson's overarching commitment to engage with purpose and promote US-China ties in ways that help keep America strong and safe.
Paulson is the author of the bestsellers On the Brink and Dealing with China. He is also the co-author of two books with Ben Bernanke and Tim Geithner: First Responders and Firefighting.
One of the most respected global thought leaders of our time!
Speaker News
Check Availability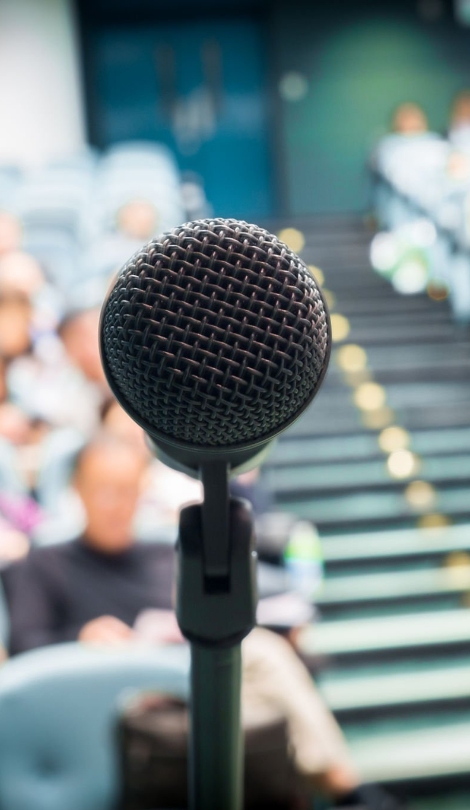 Other Speakers You May Like