Speech Topics
Is the U.S. prepared for the challenges ahead? The United States has always been a maritime nation and will always be, hence the need for a strong Navy to project power around the world. In the presentation, Gregory Slavonic explains how the tumultuous geopolitical atmosphere and great power competition of today means the U.S. must maintain its power. Freedom of navigation has become ever more important, as has diplomacy. Challenges with budget, infrastructure and more represent unresolved issues that can quickly become security risks as China's threat looms on the horizon.
These remarks are a first-person account of the Iraqi Special Tribunal of the world's most wanted man: Saddam Hussein, plus eleven close members of his cabinet. Slavonic covers his two-week journey to prepare for the tribunal and provides an inside account of the actual hearing, which included five of the 11 of Iraq's Most Wanted List. Amongst the wanted were Abid Hamid Mahmud (#4), Ali Hasan al-Majid ("Chemical Ali," #5), Aziz Saleh al-Numan (#8), Mohamad Hamza al-Zubaydi (#9), Kamal Mustafa Sultan (#10), Tariq Aziz, plus Saddam's two-half-brothers. Hussein and the others appeared one-at-a-time in the courtroom. It would be the last time all 12 men would ever be together again.
This presentation can include visual media and is a verbal accompaniment to Slavonic's upcoming book, Saddam Hussein: The Beginning of the End.
In this inspiring presentation, Slavonic shares his experience visiting one of the most historical archeological sites in the world: Babylon, a city referenced many times in the Bible and considered a treasure to the world. While serving as the first U.S. Navy admiral on the staff of Multinational Force-Iraq, Slavonic visited the historical site of Babylon several times to provide crisis communications perspectives to the area and defuse a potential host-nation issue with a coalition partner. With each visit, he toured Babylon's wondrous historical marvels, an opportunity which few Americans have. This presentation may include visual media.
Biography
Gregory J. Slavonic is an American government official and retired U.S. Navy officer. He served as Acting Under Secretary of the Navy from April 24, 2020 to January 20, 2021. He previously served as the 18th Assistant Secretary of the Navy for Manpower and Reserve Affairs.
Secretary Slavonic served as the deputy and principal assistant to the Secretary of the Navy, as well as Chief Operating Officer and Chief Management Officer for the Department of the Navy. Additionally, he oversaw intelligence activities, intelligence-related activities, special access programs, critical infrastructure, and sensitive activities within the Department.
As the Assistant Secretary for Manpower and Reserve Affairs, Slavonic was responsible for the overall supervision and oversight of manpower and reserve component affairs of the Department of the Navy. Prior to joining the Department, he had served as Chief of Staff for U.S. Senator James Lankford (R-OK) and was Lankford's last chief while he was a member of the U.S. House of Representatives.
Secretary Slavonic retired from the U.S Navy/Navy Reserve after a 34-year career that began with enlisting as a Seaman Recruit and concluded a distinguished career attaining the rank of Rear Admiral. During his Navy career, he held four command assignments, served in combat deployments to Vietnam, Operations Desert Shield/Desert Storm, and Operation Iraqi Freedom. His final assignment was as the Navy's Sixth Special Assistant to Chief of Information (CHINFO) and Director of Public Affairs Program (Reserve). The Secretary also served as the co-chair for the design and building of the USS Oklahoma Memorial at Pearl Harbor to remember the 429 Sailors and Marines who served aboard the battleship and lost their lives on December 7, 1941.
"The team at WWSG is certainly at the top of the scale. Building a long-term relationship with the client has really set WWSG apart and we clearly saw that with our partnership. WWSG found creative ways to build the partnership which results in a win-win for all."
Erik Qualman, Top Technology and Motivational Speaker, #1 Bestselling Author & Futurist
"The WWSG team are super responsive and flexible. I will definitely work with them again to find speakers for my next event."
Delia Setiawan, Ernst & Young LLP
"I hope to work again and again with Worldwide Speakers Group on the selection of our keynote and endnote speakers for our annual conference and other events. Our representative and her associate were terrific from my first communication to them until our speaking-event concluded... It is easy to see why many of the top speakers in the country work with Worldwide Speakers Group."
Gina Cohen, Chief Marketing Officer & Vice President of Communications for The National Recreation and Park Association
"They provide us well-prepared and informed speakers who understand our expectations and unique format. With WWSG, we know that the speaker fees are fair and trust that the event will be a success."
Sue Swan, Co-Founder of The Distinguished Speaker Series of Southern California
"All timing and logistics were seamless, and the client was super engaged and thankful. I'm happy to report that we have another WIN for WWSG! Let's build on the momentum together!"
Josh Linkner, Five-Time Tech Entrepreneur, Hyper-Growth CEO, Two-Time NY Times Bestselling Author, Venture Capitalist, and Keynote Speaker
"After 20 years in the lecture series business, WWSG has become a valued partner. We produce over 24 speaking events a year and have worked with dozens of agencies. We appreciate WWSG's unparalleled professionalism, integrity, and creativity in suggesting speakers that are unique to the speaker circuit."
Sue Swan, Co-Founder of The Distinguished Speaker Series of Southern California
"Everything was buttoned up, from the initial outreach to the event execution and post follow-up. I have a great team of representatives from WWSG to work with, first class experience."
Raylene Wetzel, American Century Investments
"We always enjoy working with WWSG, and we thank you and your team for your diligence, thoroughness, and professionalism. Planning is already underway for next year's event (no rest for the weary). We hope to have every opportunity to work with you again in the near future."
David R. Cape, EVP of Business Development at Texas American Resources Company
"The consistent professionalism and quality for the way Worldwide Speakers Group handles events shows that they think of each detail and every contingency beforehand."
Newt Gingrich, Distinguished Leader, Visionary, & Political Vanguard; 2012 Republican Presidential Candidate; Speaker of the U.S. House of Representatives (1995-1999); Best-Selling Author
"Thanks again for all your help. Your entire team there is truly stellar."
Vice President of Communications; American Property Casualty Insurance Association
Speaker News
Check Availability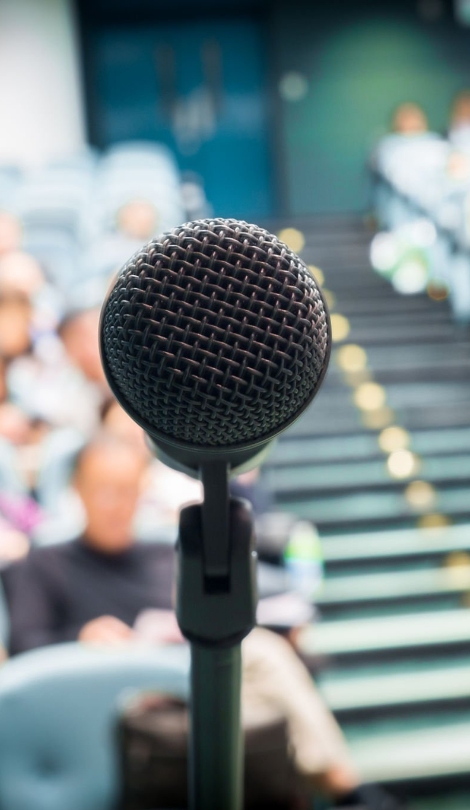 Other Speakers You May Like