Speech Topics
How do you close the deal? One needs a good product, of course. But techniques are secondary, and frequently misleading. Espionage, interrogation, or making any deal primarily depends on one key element – understanding the person sitting in front of you and what drives their personal motivations. In this provocative and powerful discussion, Carle demonstrates how to approach a client and increase the likelihood of closing the deal, whatever the product in question. Carle learned how to assess and win the confidence of others over a 23-year career, recruiting people to commit treason and, in his last operation, while interrogating an al-Qa'ida member. Here, he offers audiences unparalleled insight, practical strategies, and effective tools to close the deal and win clients and contracts.
How does a leader avoid having his subordinates reinforce his biases and perceptions? A secure leader encourages challenge. The last question Carle asked in most meetings was, now, tell me where I'm stupid. He might phrase it more formally, but the point was to encourage challenge of the leader's assumptions and decisions.
The only way for a leader to avoid being trapped in his own perspective is to encourage subordinates to challenge him as decisions are being made. In this enlightening, engaging presentation, Carle demonstrates how to avoid the blindness that comes from being in a senior position, drawing from his unique experience as the leader of the interrogation of a senior al-Qa'ida detainee as well as of the 16 agencies of the Intelligence Community in making assessments of the terrorist threat to the US. Utilizing personal anecdotes and vivid illustrations, Carle contends the need to challenge conventional thinking in the face of contradicting fact and elucidates the peril of adhering to the prevailing wisdom of leaders and organizations.
What is leadership? What do you do when your orders contradict themselves? When your superiors misunderstand the reality on the ground? What do you do if your sense of duty conflicts with the institution you serve, or what is right? In The Interrogator, Carle relates that he became an operations officer to challenge himself, to be obliged to make the hard decisions, when all was murky and there were no clear answers. He got what he wished for and also decided that he had to say no.
Character is how you act when no one else is watching. But what is character when no decision appears right? Carle illuminates this dilemma by describing the conflicts he faced, given the contradictions between a President's order to do whatever it takes in an interrogation, and American laws and values against torture?and how he decided what was right, and when to say no. Leadership is an approach to one's orders, peers, and self, at any place in the chain of command, not a position one fills. Carle demonstrates how leadership is an attitude, independent of rank, and may bring an officer to challenge his superiors and his orders.
How does one decide how to act when information is imperfect, contradictory, and there is no apparent right choice? Glenn Carle is all too familiar with this scenario. Based on Carle's assignment to interrogate a top member of al-Qa'ida, with American lives on the line, Carle wrestled with and learned to challenge assumptions that hindered accomplishing the overall mission. Relevant and required for those making managerial and marketing decisions, Carle explains how an officer (employee, manager, CEO) always must challenge the assumptions that shape his instructions and stated objectives, while remaining loyal to the institution he serves – and in fact, that challenging assumptions is how one remains loyal to one's institution, superiors, and mission.
The CIA assessment had tagged Carle's detainee as someone who could lead the CIA to Bin Ladin. Carle's assessment progressively disagreed with almost everything the Agency believed. But, some information convinced Carle, too, that the detainee had ties to the top of al-Qa'ida. And it was Carle's job to decide what to do with the detainee. Surprisingly, doubt and uncertainty can enable clarity and making the right decision, because they can free one from unthinking assumptions. Carle illustrates this with examples of the dilemmas he confronted and the choices he had to make alone, at odds with the CIA, and responsible to understand where our assumptions misled us.
Biography
A 23-year veteran of the CIA's legendary Clandestine Services, Glenn Carle was almost never who he said he was nor did what he claimed to be doing. As a covert operative, Carle spent many years abroad, working undercover on four continents on issues of national security, terrorism, and international trade. Carle's last position was as Deputy National Intelligence Officer for Transnational Threats (DNIO), where he was second to the US Intelligence Community's most senior officer for strategic threat analysis, with a focus on terrorism analysis post-9/11. Carle also served in a number of senior foreign and trade policy positions, including designing the first continuous leadership program for an elite sector of the US Intelligence Community.
Carle is the author of the highly-acclaimed book, The Interrogator. Hailed as "the best and most truthful firsthand account of life inside the CIA ever published," it is a gripping exploration of national security challenges, pursuing terrorists, and the moral pressures and ethical conflicts involved in protecting the US government and American society. Drawing from his extraordinary experience with powerful personal anecdotes and engaging illustrations, Carle offers shrewd insight and astute perspective on the challenges of leadership, the drivers of individual motivation and how to successfully govern and grow complex organizations.
Thanks again for all your help. Your entire team there is truly stellar.
Vice President of Communications; American Property Casualty Insurance Association
Everything was buttoned up, from the initial outreach to the event execution and post follow-up. I have a great team of representatives from WWSG to work with, first class experience.
Raylene Wetzel, American Century Investments
"After 20 years in the lecture series business, WWSG has become a valued partner. We produce over 24 speaking events a year and have worked with dozens of agencies. We appreciate WWSG's unparalleled professionalism, integrity, and creativity in suggesting speakers that are unique to the speaker circuit."
Sue Swan, Co-Founder of The Distinguished Speaker Series of Southern California
The WWSG team are super responsive and flexible. I will definitely work with them again to find speakers for my next event.
Delia Setiawan, Ernst & Young LLP
I hope to work again and again with Worldwide Speakers Group on the selection of our keynote and endnote speakers for our annual conference and other events. Our representative and her associate were terrific from my first communication to them until our speaking-event concluded... It is easy to see why many of the top speakers in the country work with Worldwide Speakers Group.
Gina Cohen, Chief Marketing Officer & Vice President of Communications for The National Recreation and Park Association
We always enjoy working with WWSG, and we thank you and your team for your diligence, thoroughness, and professionalism. Planning is already underway for next year's event (no rest for the weary). We hope to have every opportunity to work with you again in the near future.
David R. Cape, EVP of Business Development at Texas American Resources Company
The team at WWSG is certainly at the top of the scale. Building a long-term relationship with the client has really set WWSG apart and we clearly saw that with our partnership. WWSG found creative ways to build the partnership which results in a win-win for all.
Erik Qualman, Top Technology and Motivational Speaker, #1 Bestselling Author & Futurist
The consistent professionalism and quality for the way Worldwide Speakers Group handles events shows that they think of each detail and every contingency beforehand.
Newt Gingrich, Distinguished Leader, Visionary, & Political Vanguard; 2012 Republican Presidential Candidate; Speaker of the U.S. House of Representatives (1995-1999); Best-Selling Author
They provide us well-prepared and informed speakers who understand our expectations and unique format. With WWSG, we know that the speaker fees are fair and trust that the event will be a success.
Sue Swan, Co-Founder of The Distinguished Speaker Series of Southern California
All timing and logistics were seamless, and the client was super engaged and thankful. I'm happy to report that we have another WIN for WWSG! Let's build on the momentum together!
Josh Linkner, Five-Time Tech Entrepreneur, Hyper-Growth CEO, Two-Time NY Times Bestselling Author, Venture Capitalist, and Keynote Speaker
Check Availability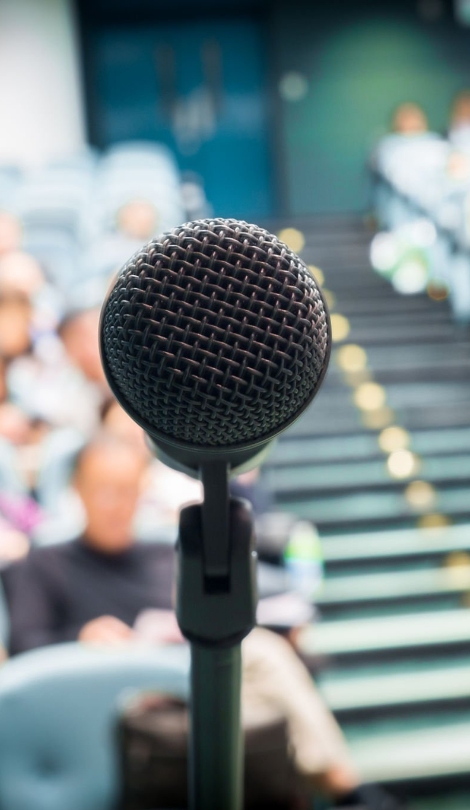 Other Speakers You May Like