Speech Topics
Artificial intelligence, machine learning, autonomous cars, the internet of things—all the biggest trends in technology are critically dependent on semiconductors. The advanced chips that power smartphones and self-driving cars today have several billion microscopic components on them. Only two companies in the world can produce these chips, one in South Korea and another in Taiwan. The United States and China are competing for control over the future of computer chips. The outcome of this struggle will determine the shape the future of technology and of geopolitics.
For decades we've been told that "the world is flat" and that globalization is spreading economic opportunity around the world. The trade disruptions caused by the pandemic are the latest evidence that this view of globalization is a myth. Rather than spreading widely, production of critical goods from face masks to semiconductors has been concentrated in a tiny number of countries. Our globalized economy is more efficient, but less resilient to natural disasters or geopolitical shocks. Yet these "unexpected" shocks to global are coming far more frequently than most people expect.
Russia is impossible to ignore. The Kremlin is meddling in crisis zones from Venezuela to Afghanistan. Putin has injected himself into the center of domestic politics in America and in many European countries. China's leader Xi Jinping describes Putin as his "best friend." What is Putin trying to accomplish on the world stage? How has he held on to power at home amid a decade of economic stagnation and falling living standards? How fragile is his hold on power?
Trade Wars. Tech competition. Taiwan. Disputes between the U.S. and China are spreading into every sphere. They have already caused Washington and Beijing to disrupt global trade with tariffs and sanctions. But this isn't the first time a great power clash has reshaped the global economy. From the ancient Greeks to the Cold War, rivalry between great powers has always impacted trade and capital flows. What lessons does history have for understanding the future economic impact of worsening U.S.-China relations?
Biography
Professor Chris Miller is an expert on international politics, economics, and technology. He is the author, of Chip War: The Fight for the World's Most Critical Technology, a book that explains how computer chips have made the modern world—and how the U.S. and China are struggling for control over this fundamental technology. A handful of companies control the manufacturing of all the world's semiconductors, giving them a chokehold over the computing power on which everything from the biggest data centers to the tiniest Internet-of-Things devices depend. The future of computing, the book argues, will be determined by who controls the ability to produce the world's most advanced chips. Chip War won Financial Times' Best Business Book of the Year award and was described by The New York Times as a "a nonfiction thriller."
Miller serves as associate professor of international history at The Fletcher School at Tufts University and co-director of the school's Russia and Eurasia Program. He also serves as visiting fellow at the American Enterprise Institute and Eurasia Director of the Foreign Policy Research Institute, a leading think tank, where he researches and writes on trends in international politics. He is also a Director at Greenmantle, a New York and London-based macroeconomic and geopolitical consulting firm that advises some of the world's largest hedge funds, venture capital firms, asset managers, and corporations.
Professor Miller's previous books explored major trends in politics and economics that shaped the contemporary world. His book Putinomics: Power and Money in Resurgent Russia explores the origins of Vladimir Putin's rule over Russia and the economic impact Putin has had. Miller's book We Shall Be Masters examines major shifts in geopolitics in Europe and Asia over the past three centuries, exploring the rise and fall of prior empires and how this legacy shapes Russia and China today. Miller's first book, The Struggle to Save the Soviet Economy examined the collapse of the Soviet Union and global demise of socialism.
Professor Miller frequently writes for newspapers and magazines such as The New York Times, The Wall Street Journal, Foreign Affairs, Foreign Policy, and many others. He has published academic articles in leading journals of international politics and economics.
He has previously served as Associate Director of the Brady-Johnson Program in Grand Strategy at Yale, a lecturer at the New Economic School in Moscow, a visiting researcher at the Carnegie Moscow Center, a research associate at the Brookings Institution, and as a fellow at the German Marshall Fund's Transatlantic Academy. He received his Ph.D. and M.A. from Yale University and his B.A. in history from Harvard University.
Chris blew us away. He is a fantastic speaker! Our participants rated his presentation a 10/10.
Novo Nordisk Foundation
We would like to thank [Mr. Miller] for sharing [his] insights at our Forum. His presentation played a pivotal role in making our event a success. We received such positive feedback on this session which captured over 300 investors in the audience. Our clients also really appreciate the opportunity to have an in-depth discussion with [Mr. Miller] over the small group meeting. The event would not have been as successful without his participation.
Nomura
I would like to extend our sincere appreciation for [Mr. Miller's] participation as a speaker at our forum. The quality and content of [his] presentation were highly praised by our guests, who left us with a lot of positive feedback. We want to thank [him] again for enriching our event with [his] warm presence.
Baraboo Growth
Chris Miller's brain works like the computer chip he writes about. It is packed with dizzying, complex circuitry that results in sparkling clarity. He has written not only an amazing story, but also one of overwhelming importance that is both taut in style and epic in scope.
Robert D. Kaplan, New York Times bestselling author of The Revenge of Geography and Asia's Cauldron
Miller [argues that] the future of humanity hinges on the 'chip war' between two ecosystems vying to design and make the most advanced micro-processors—that of the United States and its friends (including Taiwan), and that of the People's Republic of China… An indispensable book.
Niall Ferguson, Milbank Family Senior Fellow, Hoover Institution, Stanford, and author of Doom: The Politics of Catastrophe
In Chip War, Chris Miller has captured the essence of the most critical and strategic element of the 21st century geostrategic competition. This book is brilliantly and entertainingly written, deeply convincing, and grounded in both history and technology. A tour de force!
Admiral James Stavridis, USN (Ret); Vice Chair, Global Affairs, The Carlyle Group; 16th Supreme Allied Commander of NATO; and author of 2034: A Novel of the Next World War
[Chip War is] essential for understanding our modern world. A sweeping narrative that captures the people who risked a lot and made it all happen.
Daniel Yergin, Pulitzer-prize winning author of The Prize
Speaker News
Check Availability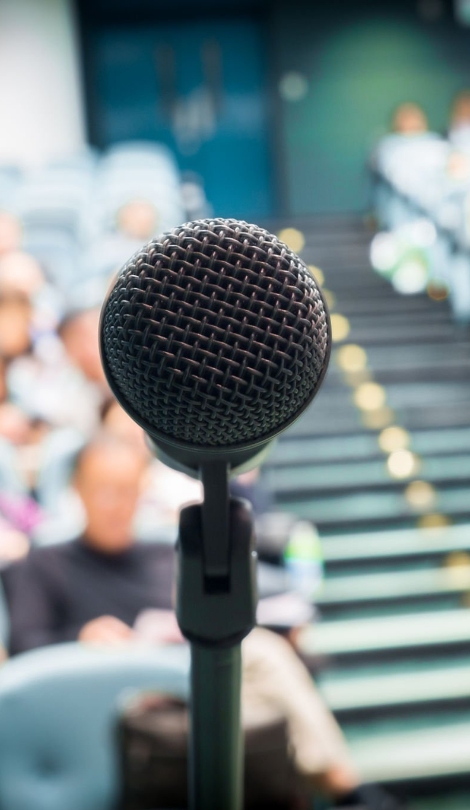 Other Speakers You May Like