Speech Topics
Artificial intelligence, machine learning, autonomous cars, the internet of things—all the biggest trends in technology are critically dependent on semiconductors. The advanced chips that power smartphones and self-driving cars today have several billion microscopic components on them. Only two companies in the world can produce these chips, one in South Korea and another in Taiwan. The United States and China are competing for control over the future of computer chips. The outcome of this struggle will determine the shape the future of technology and of geopolitics.
For decades we've been told that "the world is flat" and that globalization is spreading economic opportunity around the world. The trade disruptions caused by the pandemic are the latest evidence that this view of globalization is a myth. Rather than spreading widely, production of critical goods from face masks to semiconductors has been concentrated in a tiny number of countries. Our globalized economy is more efficient, but less resilient to natural disasters or geopolitical shocks. Yet these "unexpected" shocks to global are coming far more frequently than most people expect.
Russia is impossible to ignore. The Kremlin is meddling in crisis zones from Venezuela to Afghanistan. Putin has injected himself into the center of domestic politics in America and in many European countries. China's leader Xi Jinping describes Putin as his "best friend." What is Putin trying to accomplish on the world stage? How has he held on to power at home amid a decade of economic stagnation and falling living standards? How fragile is his hold on power?
Trade Wars. Tech competition. Taiwan. Disputes between the U.S. and China are spreading into every sphere. They have already caused Washington and Beijing to disrupt global trade with tariffs and sanctions. But this isn't the first time a great power clash has reshaped the global economy. From the ancient Greeks to the Cold War, rivalry between great powers has always impacted trade and capital flows. What lessons does history have for understanding the future economic impact of worsening U.S.-China relations?
Biography
Professor Chris Miller is an expert on international politics, economics, and technology. He a professor of international history at The Fletcher School at Tufts University and co-director of the school's Russia and Eurasia Program. He also serves as Eurasia Director of the Foreign Policy Research Institute, a leading think tank, where he researches international politics. He is also a Director at Greenmantle, a New York and London-based macroeconomic and geopolitical consulting firm that advises some of the world's largest hedge funds, venture capital firms, asset managers, and corporations.
"The team at WWSG is certainly at the top of the scale. Building a long-term relationship with the client has really set WWSG apart and we clearly saw that with our partnership. WWSG found creative ways to build the partnership which results in a win-win for all."
Erik Qualman, Top Technology and Motivational Speaker, #1 Bestselling Author & Futurist
"All timing and logistics were seamless, and the client was super engaged and thankful. I'm happy to report that we have another WIN for WWSG! Let's build on the momentum together!"
Josh Linkner, Five-Time Tech Entrepreneur, Hyper-Growth CEO, Two-Time NY Times Bestselling Author, Venture Capitalist, and Keynote Speaker
"They provide us well-prepared and informed speakers who understand our expectations and unique format. With WWSG, we know that the speaker fees are fair and trust that the event will be a success."
Sue Swan, Co-Founder of The Distinguished Speaker Series of Southern California
"The WWSG team are super responsive and flexible. I will definitely work with them again to find speakers for my next event."
Delia Setiawan, Ernst & Young LLP
"I hope to work again and again with Worldwide Speakers Group on the selection of our keynote and endnote speakers for our annual conference and other events. Our representative, Vana Thayu and her associate Missy Simons were terrific from my first communication to them until our speaking-event concluded... It is easy to see why many of the top speakers in the country work with Worldwide Speakers Group."
Gina Cohen, Chief Marketing Officer & Vice President of Communications for The National Recreation and Park Association
"Everything was buttoned up, from the initial outreach to the event execution and post follow-up. I have a great team of representatives from WWSG to work with, first class experience."
Raylene Wetzel, American Century Investments
"After 20 years in the lecture series business, WWSG has become a valued partner. We produce over 24 speaking events a year and have worked with dozens of agencies. We appreciate WWSG's unparalleled professionalism, integrity, and creativity in suggesting speakers that are unique to the speaker circuit."
Sue Swan, Co-Founder of The Distinguished Speaker Series of Southern California
"The consistent professionalism and quality for the way Worldwide Speakers Group handles events shows that they think of each detail and every contingency beforehand."
Newt Gingrich, Distinguished Leader, Visionary, & Political Vanguard; 2012 Republican Presidential Candidate; Speaker of the U.S. House of Representatives (1995-1999); Best-Selling Author
"Thanks again for all your help. Your entire team there is truly stellar."
Vice President of Communications; American Property Casualty Insurance Association
Speaker News
Check Availability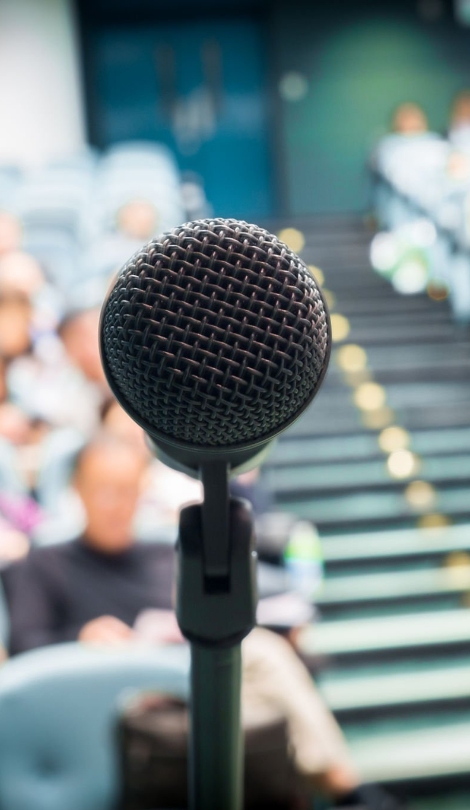 Other Speakers You May Like