Speech Topics
If you've seen your ad conversions drop, you're likely a victim of a wave of data privacy changes known as the Cookiepocalypse is upon us. But not every brand is suffering – some are bucking the trend and implementing new strategies that are making them millions.
Ben Parr and his team at Octane AI have worked with thousands of commerce brands to implement the ultimate Ad and Data strategy to counter the Cookiepocalypse. In this talk, he reveals:
How data privacy changes will affect advertising
What How to collect owned/zero-party data
Ways to leverage zero-party data for advertising in the new data privacy landscape
In his signature keynote, famed tech guru and Captivology author Ben Parr goes deep into the science and psychology of marketing and vividly brings it to life through personal anecdotes, eye-popping stats and in-depth case studies. Employing his entertaining and participatory presentation style, Parr explores the psychological triggers that drive attention and how the Masters of Attention harness them. Ben focuses his attention on actionable lessons and advice that every sales, product or marketing team can implement to supercharge their businesses.
On their popular BUSINESS ENVY podcast, beloved actor Greg Grunberg (Heroes, Alias, Star Wars, Felicity) and trusted tech journalist/guru Ben Parr (Mashable, Captivology, Octane AI, Forbes 30 Under 30) get advice from the most successful people in business and Hollywood for their great new business ventures.
On rare occasions, Ben and Greg team up to bring their humorous yet informative shtick live. In this extremely unique keynote or fireside, Ben and Greg reveal never-before-heard stories from their careers in Hollywood and Silicon Valley and talk in-depth about the personal advice they've received from the amazing people they have met along the way.
Predicting technology trends is a multi-trillion dollar business – just ask Apple and Google. It's the key to staying ahead of the competition. In this futuristic talk, Ben discusses the technologies that will change the landscape of human nature over the next 5, 10, 20 and 50 years. As an investor, journalist, author and Silicon Valley icon, Ben has unique insight and access to the technologies that are going to revolutionize computing, transportation, medicine, education and every aspect of our lives.
In this motivational talk, Ben inspires audiences to change the world by following the path of entrepreneurship. He draws from his experiences as an award-winning journalist (Co-Editor of Mashable), investor (Managing Partner, DominateFund), author (Captivology: The Science of Capturing People's Attention), and entrepreneur to discuss the reality of what it takes to change the world, his experiences with entrepreneurs like Mark Zuckerberg and Steve Jobs, and his keys to entrepreneurial success.
Ben – former Editor of Mashable — is a prolific interviewer and moderator, and well versed in a wide variety of topics, including:  technology, marketing, behavioral economics, entrepreneurship, and many more. He has a keen ability to ask pointed questions, dig deep, keep things interesting – and flowing, and engage the audience.
Biography
Ben Parr is an award-winning entrepreneur, investor, advisor, journalist and author. He is President and Co-Founder of Octane AI, the quiz and zero-party data marketing platform for Shopify brands. He is the co-host of the Business Envy, a podcast where he and beloved actor Greg Grunberg (Heroes, Alias, Felicity, Star Wars) get advice from the most successful people in business for their great new business ventures. Ben is the author of the best-selling book "Captivology: The Science of Capturing People's Attention", published by HarperCollins.
Previously, Ben was the Co-Editor and Editor-at-Large of Mashable, where he wrote 2,446 articles on technology, media, and startups. He was also a columnist and commentator for CNET (CBS). He advises companies on marketing, PR, growth and fundraising. He sits on the board of directors of the Leila Janah Foundation (formerly Samasource). Ben is a member of Forbes 30 Under 30 and an alum of Northwestern University.
An incredibly engaging speaker. His energy, wit and quick thinking make his session exciting, thought-provoking and informative. - and that's the point. He believes that capturing attention is a science and that we can all learn to engage our audiences effectively.
Speaker News
Check Availability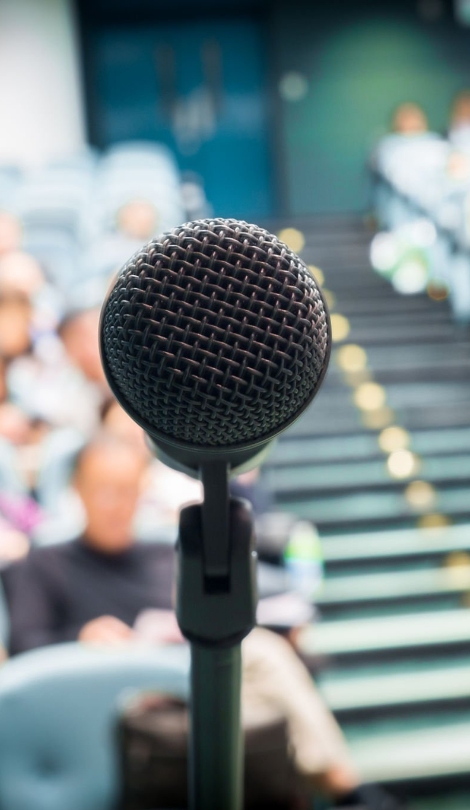 Other Speakers You May Like