Speech Topics
Whether you need to set bigger goals or reach the ones you already have, Ben will help you get from "ambition" to "accomplishment."
Ben's message of radical possibility combined with his '5 Steps to Make the Impossible Possible' leaves audiences not only inspired but also equipped with tools to tackle the seemingly insurmountable. His system of achieving impossible goals demystifies daunting tasks by turning 'dreams' into 'projects' and creates inspiration through action and accountability.
Ben reminds us that it's never too late to start your list and leave your lasting impact on the world.
As a result of this program, attendees will:
Learn how to accomplish seemingly impossible goals (5 Steps to Make the Impossible Possible).
Identify the #1 thing that holds you back from accomplishing your goals.
Learn Ben's method to unbury your dreams and keep them unburied.
Develop a plan of action to drive you forward towards your goals.
Driving teams to thrive today requires new strategies for connecting and getting results. Retention and engagement are major issues as old leadership models don't deliver like they once did. Effective leaders must go deeper and show empathy and understanding to help teams reach their true potential. When team members truly feel that their leadership and organization cares about their personal and their professional development, that's where the magic happens.
One of the best ways to help your team gain purpose is to connect with them around their personal and professional goals. As the lines between personal and professional lives blur, it's time for leaders to develop the whole person. To learn more, read this Forbes article featuring Ben and Deepak Chopra about Emotional EQ and Leadership.
As a result of this program, attendees will learn:
A simple framework for connecting with your team around their personal and professional goals
Build a culture of belonging where team members know it's ok to ask for help
Create a renewed feeling of purpose and trust within your team
Be a servant leader and maximize potential
Reignite commitment to the organization as people feel the organization is equally committed to them
Ben is a mental health advocate who believes that all humans have ups and they have downs. He believes the stigma around mental illness can be broken through open, honest conversations. However, the onus is not on the 1 in 5 who struggle with mental health to break the stigma, the responsibility falls on all of us.
By showing how his vulnerabilities have become his strengths, Ben gives others the courage to talk about their internal battles. He shares the tools that help him cope with the stresses of life and emphasizes that it is ok to reach out for help.
As a result of this program, attendees will:
Increase resilience, lower stress and feel equipped to manage the ups and downs of life.
Build their own 'Mental Health Toolkit' of easy to implement practices that increase wellbeing during times of anxiety and burnout.
Recognize that it's ok to not be ok.
Walk away with resources to boost their mental health.
The world is changing faster than we ever imagined, leaders and teams have to dig deep within themselves to break through and find opportunity in uncertain times. Before becoming a #1 NYT best selling author, playing basketball at the White House, having beers with Prince Harry, or living out his other dreams, Ben suffered from crippling depression.
After committing to a series of positive life changes, Ben had a shift in perspective that changed his outlook on life and opened himself up to endless possibility. From there he committed to following his buried dreams and helping others through acts of service. The rest is history and Ben's life changing message has opened up audiences around the world to cultures of service, gratitude and endless potential.
As a result of this program, attendees will:
Recognize that all aspects of your life impact your work performance.
8 practices that increase wellbeing during times of stress, anxiety and burnout (Resilience Toolkit).
Proof that small acts of service can create a large scale impact in your organization and community.
Transform your perspective to optimize performance.
Biography
Ben Nemtin is the #1 New York Times bestselling author of What Do You Want to Do Before You Die? and The Bucket List Journal. Ben is ranked the #2 Motivational Speaker in the World by Global Gurus and starred in The Buried Life, MTV's highest rated show on iTunes and Amazon. As the co-founder of The Buried Life movement, Ben's message of radical possibility has been featured on The Today Show, The Oprah Winfrey Show, CNN, FOX, and NBC News. President Obama called Ben and The Buried Life "inspiration for a new generation" and Oprah declared their mission "truly inspiring."
In his first year of university, Ben was unexpectedly hit with a depression that forced him to drop out. In an attempt to feel more alive, he created the world's greatest bucket list with his three best friends. They borrowed a rickety old RV and crisscrossed North America, achieving the unthinkable. And most importantly, every time they accomplished a dream of their own, they helped a complete stranger cross something off their bucket list. From playing basketball with President Obama and having a beer with Prince Harry to reuniting a father and son after seventeen years and surprising a young girl with a much-needed bionic arm, So far, he's crossed off 96 of his 100 list items and in 2025 he'll be crossing of #100: Go to Space. Ben's message of radical possibility has inspired millions to unlock their true potential.
I hope to work again and again with Worldwide Speakers Group on the selection of our keynote and endnote speakers for our annual conference and other events. Our representative and her associate were terrific from my first communication to them until our speaking-event concluded... It is easy to see why many of the top speakers in the country work with Worldwide Speakers Group.
Gina Cohen, Chief Marketing Officer & Vice President of Communications for The National Recreation and Park Association
Thanks again for all your help. Your entire team there is truly stellar.
Vice President of Communications; American Property Casualty Insurance Association
Everything was buttoned up, from the initial outreach to the event execution and post follow-up. I have a great team of representatives from WWSG to work with, first class experience.
Raylene Wetzel, American Century Investments
The WWSG team are super responsive and flexible. I will definitely work with them again to find speakers for my next event.
Delia Setiawan, Ernst & Young LLP
The team at WWSG is certainly at the top of the scale. Building a long-term relationship with the client has really set WWSG apart and we clearly saw that with our partnership. WWSG found creative ways to build the partnership which results in a win-win for all.
Erik Qualman, Top Technology and Motivational Speaker, #1 Bestselling Author & Futurist
They provide us well-prepared and informed speakers who understand our expectations and unique format. With WWSG, we know that the speaker fees are fair and trust that the event will be a success.
Sue Swan, Co-Founder of The Distinguished Speaker Series of Southern California
We always enjoy working with WWSG, and we thank you and your team for your diligence, thoroughness, and professionalism. Planning is already underway for next year's event (no rest for the weary). We hope to have every opportunity to work with you again in the near future.
David R. Cape, EVP of Business Development at Texas American Resources Company
All timing and logistics were seamless, and the client was super engaged and thankful. I'm happy to report that we have another WIN for WWSG! Let's build on the momentum together!
Josh Linkner, Five-Time Tech Entrepreneur, Hyper-Growth CEO, Two-Time NY Times Bestselling Author, Venture Capitalist, and Keynote Speaker
The consistent professionalism and quality for the way Worldwide Speakers Group handles events shows that they think of each detail and every contingency beforehand.
Newt Gingrich, Distinguished Leader, Visionary, & Political Vanguard; 2012 Republican Presidential Candidate; Speaker of the U.S. House of Representatives (1995-1999); Best-Selling Author
"After 20 years in the lecture series business, WWSG has become a valued partner. We produce over 24 speaking events a year and have worked with dozens of agencies. We appreciate WWSG's unparalleled professionalism, integrity, and creativity in suggesting speakers that are unique to the speaker circuit."
Sue Swan, Co-Founder of The Distinguished Speaker Series of Southern California
Check Availability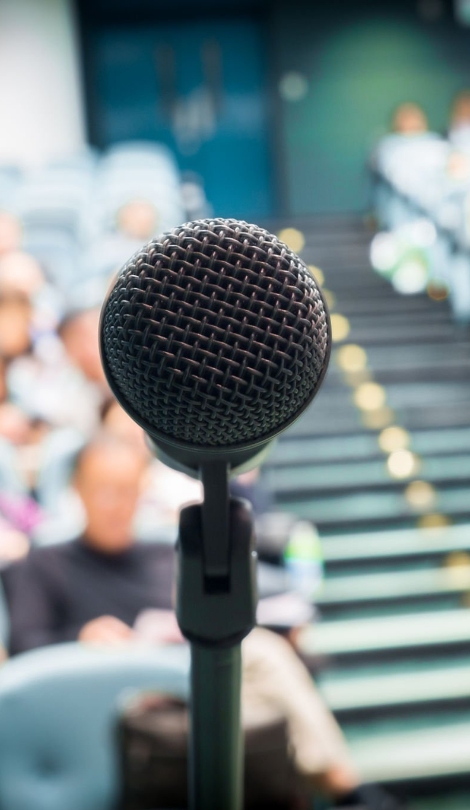 Other Speakers You May Like