'The virus isn't done with us'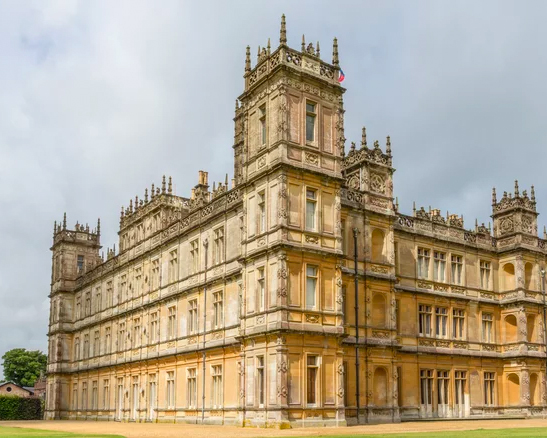 THE LULL IN THE LULL — We've reached another one of those unsettling, too-good-to-be-true moments in the pandemic. Cases have plummeted in the U.S., and the CDC says more than 98 percent of the population can go mask-free. I'm feeling hopeful again.
Then again, I've had this sense of optimism a few times in the past, only for it to be crushed by Delta. Then Omicron.
There are distant warning signs. Cases are rising in Europe, often an indicator for what's to come in North America. U.S. wastewater data is showing a rise in virus levels. China is scrambling to contain its worst Covid outbreak since 2020, once again imposing strict lockdowns. Is a new wave coming?
In January, Michael Osterholm, an epidemiologist at the University of Minnesota, helped Nightly understand the incoming Covid lull we're experiencing now. We checked back in with him to break down the current moment — and when the lull might end.
What's happening in Europe?  
About half the European countries now have recorded increases in new cases over the past week.
Countries with the biggest surges over that week include Finland, up about 85 percent; Switzerland up 45 percent; the U.K. is up 32 percent; and Austria, Belgium, France, Germany, Italy have all had more than 10 percent increases.
And it's not just in cases but also hospitalizations. In Scotland right now, they're seeing a major increase. About 1 in 18, or 300,000 people, have Covid right now. It's the highest number of patients in the hospital in 13 months. This week, they had 1,636 patients in the hospital — it's higher than the Omicron peak in January.
There's another wave developing. There's no question about that. Our question is why it's happening. Is it an increase in B.A2 over B.A1? Is it waning immunity? Is it relaxation? Or is it a combination of all of them? Or, is it just the virus doing again what this virus does?
What will this mean for the U.S.? 
I think it's really unclear. The wastewater data has surely given us a hint that this could be happening. I think that's really important.
As we look at the U.K. data, which is quite remarkable, we're seeing a sizable increase in kids. There's a wave in adults, but there's also a substantial increase in the number of kids that are infected. This really raises the question of what might be happening in terms of pediatric cases down the road. Everybody kind of thought that we'd already hit our peak with pediatric cases.
How do you explain the Covid surge in China?  
You can't stop the wind. You can divert it, you can use it, but you can't stop it. The kind of heavy-handed, what some would call draconian, measures they took — lockdowns and so forth — worked for the less infectious viruses. Omicron is that much more of an infectious virus. You have a population there that is largely still susceptible to the virus because they have not previously been infected.
And most of them received Sinovac and Sinopharm [vaccines], which from what data we do have in other countries that have used it, shows that it likely offers very limited protection from Omicron.
But the same thing is true if you look at everyone along the Western Pacific. From Australia to New Zealand, up to Vietnam, Singapore, South Korea, all those countries, we're seeing a very similar picture where there are a lot of infections.
The difference was where the vaccination rates were higher, particularly among those who were older like in South Korea, you saw a much lower rate of hospitalizations and deaths.
For China, the challenge is that the government is still largely trying to control this as a controllable virus with zero Covid. And that is going to fail.
In the U.S., this moment, more than any other to me, feels like people are celebrating the "end of Covid."
My colleagues in the media have created a lot of the problems we have today. I mean, you guys ran a piece a year ago, quoting Paul Offit versus me — where Paul Offit said you wouldn't see transmission through the summer. "We have high levels of immunity." Then you had me being bad news and saying, "No, with these variants, the darkest days could still be ahead of us." This past Saturday, on the front of the Minneapolis Star, was an article featuring a Mayo Clinic physician saying we have enough immunity now that we won't see anything until next winter. Again, what basis can you say that with?
Then there are people like me, who are not necessarily what anybody wants to hear. I'm not exaggerating, I had 25 media inquiries in the last month wanting to know if we've finally hit the endemic level. I've written hundreds of papers, two books on epidemic, pandemic and endemic diseases. I don't know what endemic is with this one because just as soon as you think it's gone, it's back.
Exactly what's happening right now is really troubling, and it's exhausting, but it's not a surprise for me. I will be the first to say, I don't know how big this peak is going to be. But I can tell you it's not going away. I know the public is done with the virus, but the virus isn't done with us.
What more do we now know about Covid vaccines and how they work? 
That is a million dollar question. What does waning immunity mean?
If we go to fourth doses, will there be a fifth dose? Will there be a sixth dose? And the question becomes, can we really dose our way out of this? People forget we've only been vaccinating the world for largely 15 months. It seems like forever.
The very most we understand is 15 to 18 months, even if you look at the trials. So one of the challenges we have right now is just that question: How good are these vaccines over time, both in terms of waning immunity and also in terms of, how do they respond to each and every different variant that comes along?
What data we have seen from a series of studies published in the last two months is that people who first had an infection then got vaccinated appear to have more durable protection over time. Now, I would never recommend anyone getting infected for that first hit because that also could be a fatal hit. But that should tell us something, possibly, about the immune system's repertoire. Then there's what we are learning about the J&J vaccine. It kind of got a bum rap initially, because overall protection was lower than the mRNA vaccines. But if you look over time, a paper published this past week shows the J&J vaccine has maintained this protection at a level substantially higher than the mRNA vaccines have maintained.
We're really in a learning stage right now. That's not what the public wants to hear, and I understand why. My own family's frustrated with me. Like they're ready to disown me! [Laughs]. "Dad, just tell me, what is the answer?" When you have five grandkids, they want that answer.