(Podcast) The Power of Gratitude with Gina Hamadey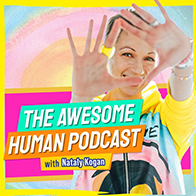 In this energizing and heart-opening episode, Nataly talks about how her recent trip to Peru reinvigorated her gratitude practice in surprising ways. She then speaks with Gina Hamadey, the author of I Want to Thank You, a book about her experience of writing a gratitude note a day for a year.
–
What you'll learn:
How expanding your gratitude lens to include nature can fuel your daily experience
What the ancient Incan tradition teaches us about gratitude and nature
A simple daily gratitude practice + how to not to use the "busy" excuse to write gratitude notes to others
And much, much more!