How to build a stronger brain, according to Dr. Sanjay Gupta's book 'Keep Sharp'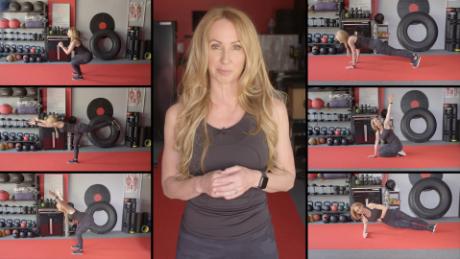 (CNN) Some forgetfulness — like occasionally forgetting to pay a bill or recall a word — can be expected at any age. But cognitive decline — such as consistently struggling to remember monthly bills or stay focused in conversations — is not a natural part of getting older, according to the National Institute on Aging.
The truth is, your mind, like your physical body, is always capable of change for better or for worse. And the degree and nature of that change has less to do with age and more to do with action.
What many people do not realize is that, just like your body, the performance of your mind improves with proper and consistent training. Likewise, when not given enough stimulus, your brain becomes less capable of reaching optimal levels and more susceptible to decline.
You have the power to train your mind for enhanced sharpness and help safeguard it from degeneration in the future. Read on for five science-proven strategies you can start using today to build a stronger brain that will serve you well into your golden years.
When it comes to training your brain, your body is an essential part of the formula.
And exercise is the single most important thing anyone can do to improve brain function and resiliency to disease, according to Gupta.
Why is exercise so important for your brain?
In his book, Gupta pointed to the control of blood sugar and reduction of inflammation: "Using sugar to fuel your muscles instead of sitting idle in your blood helps prevent dramatic glucose and insulin fluctuations … that increase the risk for dementia. Exercise also helps lower inflammation and that is critical in preventing dementia."
The adage "use it or lose it" applies to both your body and brain.
Research also reinforces that the quality of brain engagement matters for building brain resiliency over the long term. That means taking it a step further than the mere recall demands of a crossword puzzle and engaging in activities that require reasoning, problem-solving and acquiring new knowledge.
Planning ahead enables us to keep brain health in mind when we set our menus, helping us make better choices about the foods we eat.
Human beings are social animals, so it is not surprising that relationships play a role in brain health. It's important to actively cultivate existing relationships through regular communication and foster new relationships by taking part in new activities. You can double your brain-boosting benefits by socializing in an exercise class or joining a book club or hobby group.
You should feel empowered to take control of your brain health, starting today. Taking proactive steps to enhance your brain's health and performance will serve you for many years to come.