How Bratches successfully stepped into Ecclestone's shoes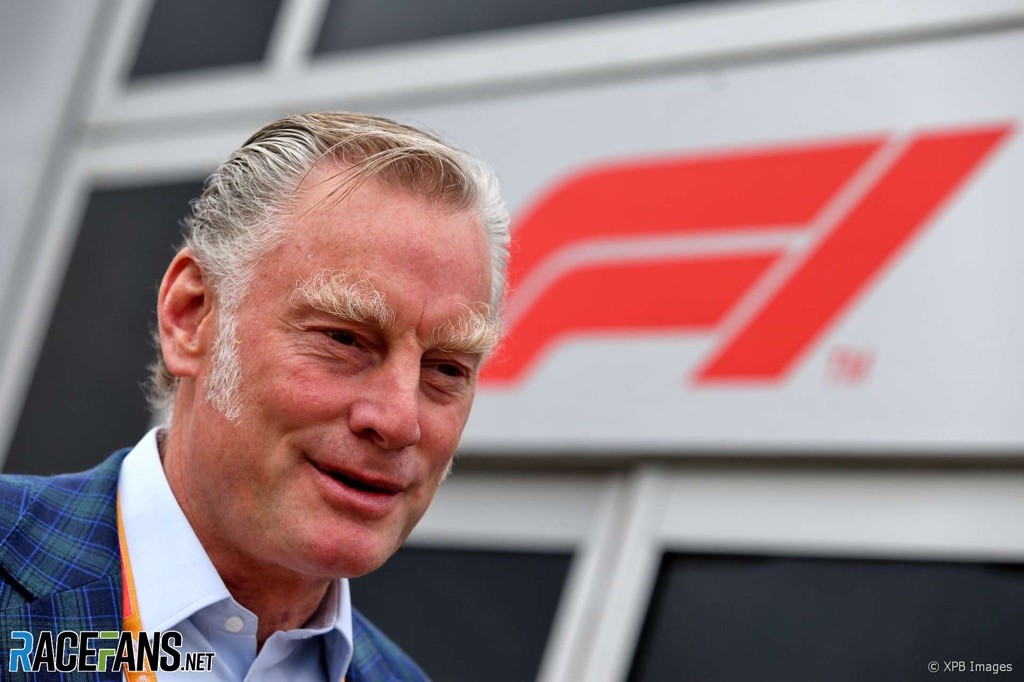 The announcement that Sean Bratches, Formula 1's commercial managing director, had decided not to take up a contract extension after his three-year gig expired, was widely expected. Six months ago he explained to me that the nomadic nature and demands of the position were extracting an undue toll on his domestic life. This was no complaint, simply a statement while chatting casually, as we often did.
During the preceding six months he had criss-crossed the globe, visiting no fewer than 29 countries, many of them multiple times. Of course, unlike many in F1, he travelled at the front of the aircraft and awoke in hotel of no mean standard but still the demands were heavy, particularly given Sean's age (60), and close bond with his wife and their four sons, one of which has special needs.
Still, despite obvious split loyalties, Bratches was determined to introduce a structured marketing strategy into a company which had previously been the largest one-man business in the world run via reflexive gut-feel by an octogenarian who dictated text messages to minions, and whose time had patently past.
In former F1 tsar Bernie Ecclestone's world selling was one-way cash flow and marketing was what barrow boys did on Thursdays in village squares. Race and television contracts were based on 2001 templates, high-definition broadcasts were introduced only after major channels refused to extend their deals, and the internet viewed as some behemoth that had once cost him a fortune in legal fees.
Yes, Ecclestone's hands were shackled – as far as possible – by paymasters at CVC Capital Partners, whose only objective was to squeeze every pound out of F1 without investing a penny. But it was of course he who had massaged the sale of F1's commercial rights to a venture capital house in the first place.
It was into this world that Bratches stepped early in 2017. Race contracts were expiring, social media was a no-no, TV deals were up in the air, trackside sponsors were departing, live and virtual audiences were down, ESport was non-existent, branding was stale and merchandising neglected.
True, the American's diction and elocution sat uncomfortably with some in the paddock of a sport which, though it prides itself upon being an international activity, is fundamentally Olde English in outlook. Nor did Bratches enjoy the close bonds that Bernie had cultivated with kings, prime ministers, team owners and mechanics alike – but how could he, given Ecclestone had been in F1 since the fifties and Sean was a new arrival?
Today F1 can finally be watched via live streams – admittedly a work-in-progress, but foundations for global sport's most complex technologies are in place – social media growth is huge, ESport is thriving despite initial misgivings, new logos and anthems are prevalent, the 2020 F1 calendar boasts a record 22 races, new trackside sponsors have been signed and full-on market research and data analytics departments exist.
This year Vietnam debuts on the F1 calendar, Zandvoort makes a most welcome return – having last staged a race in 1985 – while Miami and Saudi Arabia should feature by 2022 if not before. South Africa, – to wit, Kyalami – could make a return, with an announcement of sorts expected shortly.
Saudi Arabia is likely to be the most lucrative race ever. Of course many have misgivings about racing in the place, but events like these balance F1's books and make affordable race in traditional heartlands possible.
In the same week Bratches' departure was made official, F1 reported its cumulative TV audiences in 2019 had risen to 1.9 billion, the highest since 2012 and an increase of 9% over 2018, while specific regions reported growths of over 250%. Social media unique users now number 25m, a 32% growth over the previous season, itself a record year. The Netflix 'Drive to Survive' series is a roaring success in bringing F1 to new audiences, and a follow-up will be aired next month.
Bratches would be the first to admit that such impressive growth statistics are not down to one man and are the result of concerted teamwork. But he is the one who led F1's marketing offensive from the top by creating the structure and making the appointments in the first place.
F1 as a sporting spectacle promises to be in a better place due to the efforts of and the changes made by the FIA and the team under F1's managing director for sport Ross Brawn. But the marketing team used innovative techniques to provide much of the data upon which their far-reaching decisions are based, as discussed here previously.
Bratches departs just as F1 reaps the benefits of his many initiatives; the good news is he will remain as consultant, and for that F1 can be thankful. At the personal level I hope he has numerous share options, for since joining F1 owner Liberty Media in January 2017 the share price has leapt from $30 to $48.50 – he and his family deserves such rewards.
Go well, Sean – see you about, though…