Former VP Pence Chief Of Staff: Biden Canceling Student Loan Debt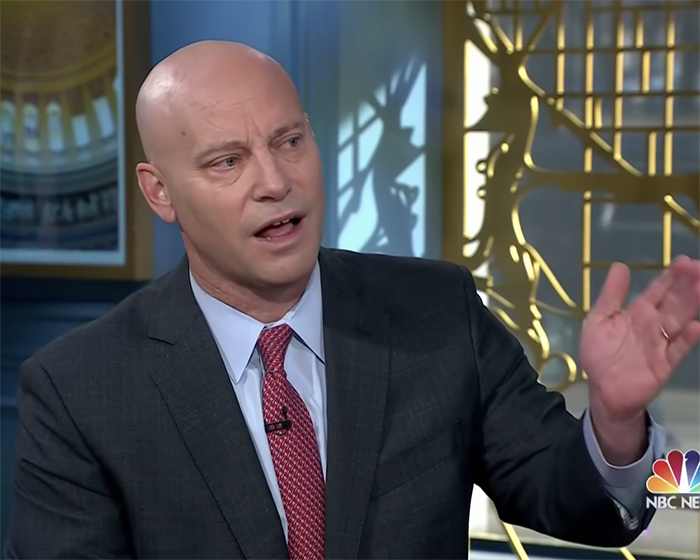 Former vice presidential chief of staff Marc Short said that the Biden administration's move to cancel student loan debt was "asinine."
Speaking as part of a panel discussion on "Fox News Sunday" with anchor Bret Baier, Short, who served as chief of staff to former Vice President Mike Pence, said that the policy subsidizes white-collar, professional-class jobs and individuals with graduate degrees at the expense of blue-collar workers and American taxpayers.
"This is an incredibly asinine policy," Short said. "The reality is today, 56% of all student loan debt is owned by people with graduate degrees. So what the Biden administration is going to say to the American people is — for blue-collar workers across our country, who never had the opportunity to go to college — 'We're going to take your taxpayer dollars and subsidize lawyers, bankers, and people that have graduate degrees, doctors across our country.' It makes no sense, it's an entirely regressive policy, there's nothing progressive about it."
According to the Brookings Institution, citing data from the Federal Reserve, in 2019, the majority of outstanding education debt, 56%, was held by households with graduate degrees, up from 49% in 2016. Just 14% of U.S. adults aged 25 or over have graduate degrees, Brookings reported, citing Census data. In addition, Brookings reported that the 3% of American adults who hold "professional and doctorate degrees hold 20 percent of the education debt," while also having median earnings of $106,000, more than double the overall median income of around $47,000.
Breaking the data down by income level, Brookings reported that the top 40% of income earners, those making more than $74,000 a year, account for almost 60% of the outstanding education debt, and almost three quarters of the monthly payments. By comparison, the lowest 40% of earners owe just about 20% of the debt and account for only around 10% of monthly payments.
Meanwhile, the Biden administration is considering income limitations for student loan cancellation. The Washington Post reported Saturday that the administration in recent weeks has examined the possibility of limiting student loan debt cancellation to those who make less than a certain income threshold. The Post reported that the White House's potential range for eligibility would be those making less than between $125,000-$150,000 as an individual or between $250,000-$300,000 as a couple. Among the other ideas that have been floated is the possibility of only canceling undergraduate loans. No final decisions have been made, the Post reported.
Biden himself said publicly earlier this week that some cancellation was on the table, but not the $50,000 threshold that many progressive Democrats have been pressuring him to do. "I am considering dealing with some debt reduction," Biden told reporters after remarks on his latest request for an additional $33 billion in funding to support Ukraine. "I am not considering $50,000 debt reduction, but I'm in the process of taking a hard look at whether or not there will be additional debt forgiveness, and I'll have an answer on that in the next couple of weeks."
Biden earlier told a meeting of the Congressional Hispanic Caucus that he was going to make a move to cancel an unspecified amount of debt. Democratic California Congressman Tony Cardenas said that he supported Biden canceling up to $10,000 worth of debt by executive order, to which Biden reportedly told him, "You're going to like what I do on that."
In the meantime, Biden extended the student loan repayment freeze earlier this month. The freeze was scheduled to end on May 1, but it will instead remain in effect until August 31.