Ex-CDC Chief Says He Was 'Threatened' for Believing COVID Lab Leak Theory
Robert Redfield, the ex-director of the Centers for Disease Control and Prevention (CDC) has said he was "sidelined" and "threatened" for saying that the coronavirus had escaped from a lab.
Back in March, he had told CNN he believed the virus originated in a lab in China, a point of view for which he was roundly criticized at the time, especially given the conclusion by the World Health Organization (WHO) that such a theory was "extremely unlikely."
The WHO report said COVID most likely started spreading between humans via animals and there could have been a direct spread from bats to humans, or that some secondary animal took the virus from bats to humans.
However, WHO Director-General Dr. Tedros Adhanom Ghebreyesus admitted last month there had been a "premature push" to rule out the theory the virus might have escaped from a lab.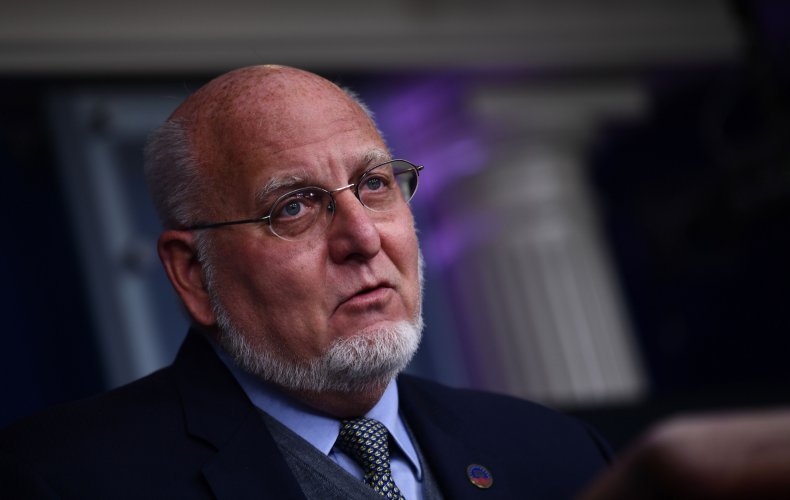 On Monday, Redfield told Fox News that over the last 18 months there has been "no new evidence" to suggest the virus had "evolved from nature," and that there was no proof that it was "associated with any of the animal species they've tested."
"I think I'm very disheartened when I have seen how the scientific community failed to approach both hypotheses with an open mind," he told Fox News anchor Martha MacCallum on Monday.
"I was very rapidly sidelined, threatened," said Redfield, "because somehow I believed as a virologist that this virus may have come from the laboratory."
Redfield said there was "growing evidence" to back the claim that the disease accidentally originated from a laboratory leak, "so I continue to believe of the two hypotheses that the laboratory leak is the most likely origin of this virus.
Redfield led the CDC under former President Donald Trump's administration between 2018 to 2021 and told Vanity Fair in June that he was targeted by scientists over his theory.
"It's in a way tragic because you would then say this pandemic was caused in a way by science, not necessarily by nature," he told Fox News. Newsweek has contacted the CDC for comment.
Earlier this month, Republicans in the House Foreign Affairs Committee released an addendum to a report from last year, claiming they had evidence that COVID leaked from the Wuhan Institute of Virology. The lab leak theory is not the position of the committee, within which the GOP is a minority.
Beijing condemned the GOP House addendum, saying that it was based on "concocted lies and distorted facts", adding that "without providing any evidence", was "not credible or scientific."