CNN Chief Medical Correspondent Dr. Sanjay Gupta to receive William Allen White Foundation National Citation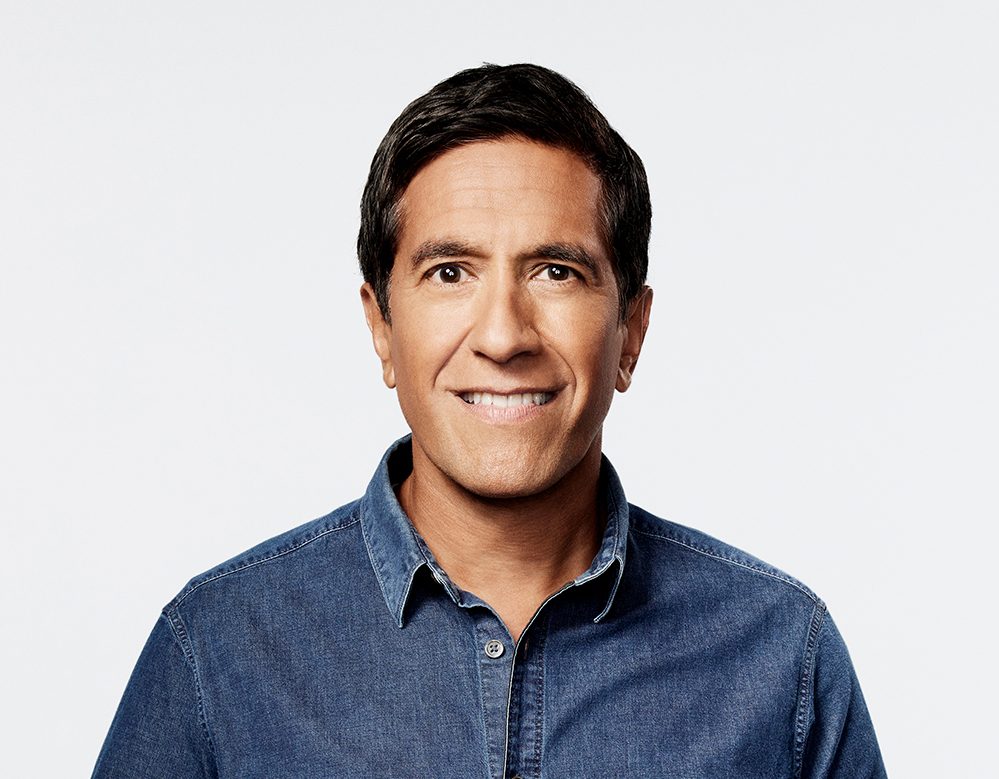 LAWRENCE — Dr. Sanjay Gupta, who has won multiple Emmy awards as chief medical correspondent for CNN and host of the CNN podcast "Chasing Life," has been selected to receive the 2022 William Allen White Foundation National Citation. The award, which recognizes individuals for outstanding journalistic service, comes from a vote of the trustees of the William Allen White Foundation, which is named in honor of White.
Gupta, a practicing neurosurgeon, plays an integral role in CNN's reporting on health and medical news and regularly contributes to CNN.com. He will accept the award in person on William Allen White Day, which is April 21 on the KU Lawrence campus.
"The William Allen White Foundation Board of Trustees continues their tradition of selecting a journalist who is making an impact on the profession," said Ann M. Brill, dean of the William Allen White School of Journalism & Mass Communications. "In Dr. Gupta's case, that impact extends to the entire world. His reporting ranges from his work on CNN and CBS, numerous medical journal articles, to books, AARP magazine and his medical practice as a neurosurgeon. We are pleased to award the National Citation to Dr. Gupta."
Since 2001, Gupta has covered some of the major health stories nationally and globally. A few months after joining CNN, Gupta reported from New York after the Sept. 11 terrorist attacks. That fall, he broke several stories regarding the anthrax attacks. In 2003, he embedded with the U.S. Navy's "Devil Docs" medical unit in Iraq and Kuwait. In 2005, Gupta contributed to CNN's Peabody Award-winning coverage of Hurricane Katrina. He won a News & Documentary Emmy for Outstanding Feature Story in 2006 for his "Charity Hospital" coverage for Anderson Cooper 360°. In 2009, Gupta embedded with the U.S. Army's 82nd Airborne, accompanying them on life-saving rescue missions in Afghanistan. In 2010, he reported on the devastating earthquake in Haiti, for which he was awarded two Emmys. He also contributed to the network's 2010 Peabody Award-winning coverage of the oil disaster in the Gulf of Mexico. In 2018, Gupta co-hosted "Finding Hope: Battling America's Suicide Crisis," for which he won another Emmy.
Over the last few years, Gupta has focused on long-form reporting. He is the host of the CNN Original Series "Chasing Life with Dr. Sanjay Gupta," which follows Gupta's travels around the world in search of the secret to living longer, healthier and happier. Gupta also stars in the HBO Original Documentary "One Nation Under Stress," which examines why life expectancy is declining in the United States. His enterprise reporting on medical marijuana has led to five documentary films, "Weed," for which he received the Alfred I. duPont-Columbia University Award.
He is the author of four New York Times best-selling books, "Chasing Life" (2007), "Cheating Death" (2009), "Monday Mornings" (2012) and "Keep Sharp: Building a Better Brain" (2020). His fifth book, "World War C: Lessons from the COVID-19 Pandemic and How to Prepare for the Next One," was published in 2021.
Gupta is an associate professor of neurosurgery at Emory University Hospital and associate chief of neurosurgery at Grady Memorial Hospital in Atlanta. He serves as a diplomate of the American Board of Neurosurgery. In 2019, Gupta was elected to the National Academy of Medicine, considered one of the highest honors in the medical field.
Other notable recipients of the William Allen White Foundation National Citation include Martin Baron, Sally Buzbee, Cokie Roberts, Leonard Pitts Jr., Paul Steiger, Gerald Seib, Candy Crowley, Seymour Hersh, John Carroll, Walter Cronkite, Arthur Sulzberger Jr., Helen Thomas, Charles Kuralt, Bernard Shaw, Bob Woodward, Molly Ivins, Gordon Parks, Bob Dotson and Frank Deford. A complete list of recipients is at www.journalism.ku.edu.
The William Allen White Foundation was founded in 1945, one year after the Kansas Board of Regents established the William Allen White School of Journalism and Mass Communications at KU. The William Allen White Foundation has been recognizing outstanding journalists since 1950.