Working With Celebrity Keynote Speakers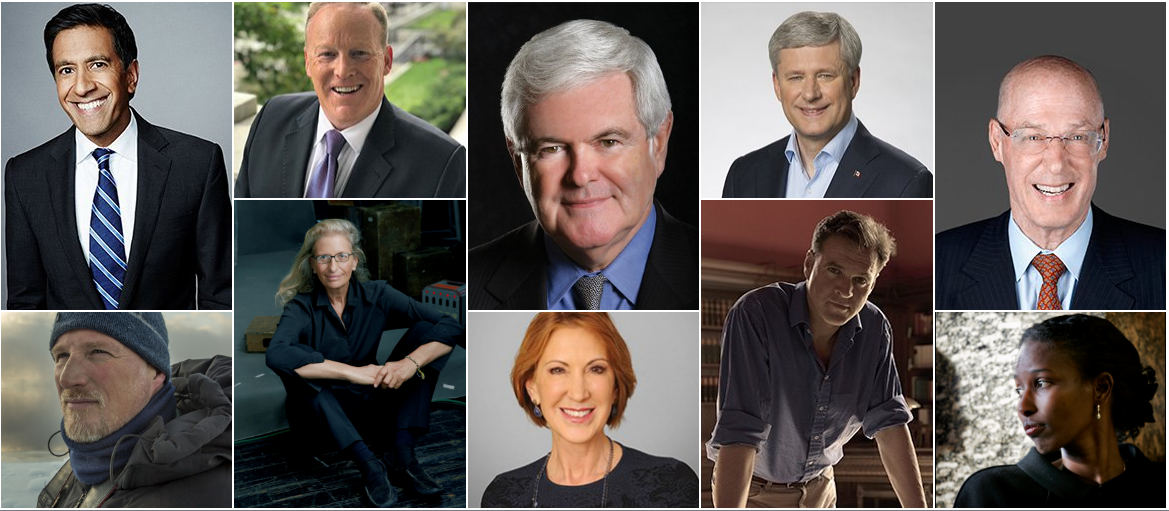 Celebrity speakers are continuing to draw in audiences of the masses at events across the globe. With their international appeal and exciting presentations, more and more Clients are turning towards booking well-known speakers. With their motivational and inspirational presentations, they are a great choice for all types of events.
At Worldwide Speakers Group, we have the ability to help Clients contact and book the most well-suited speaker for their event, which includes their desired celebrity speaker. There are differences, however, when booking a celebrity speaker as compared to a professional speaker.
Celebrity speakers, due to their popularity and compact schedule, can have separate forms of contracts and details that differ from a professional speaker's. It is important to be cognizant of this and very detail-oriented when deciding to secure the certain celebrity speaker and prepared to fulfill what is required of in their contracts.
There are some specific aspects to their contracts to be especially cognizant of.
Celebrity Speakers Are Very Busy
Hiring and securing a celebrity speaker can take more time due to their tight and sometimes hectic schedules. It is important to begin the booking process of a celebrity as your keynote speaker far in advance. Being prepared to negotiate different dates and logistics for the event with the speaker and allot enough time for it all, is important.
They Like to Customize Their Presentation
Because it is not their first and only profession, a celebrity is not accustomed to a professional speaker's usual style and format for a presentation. It is important to discuss with them and know prior to the event what they are willing to do during their presentation, i.e. timing and format.
Photos, Book Signings, & Other Engagements Require Extra Planning
Additionally, in terms of activities that celebrity speakers engage in on-site beyond the presentation, it is vital to discuss and finalize the plans when negotiating contracts. Like with any celebrity and the times we live in, many people desire photos, selfies and video of the celebrity. If a Client wishes to include this in the engagement, activities like this need to be firmly stated in the contract and discussed. You should never spring something like that on any speaker if not conversed prior to the event.
Celebrity speakers are like professional speakers in many ways, except with a little added time. However, with their international recognition and the desire to hear and see them in person, they can really drive attendees to an event and add more flare and "star-quality."
We work with many different high-profile speakers, like Newt Gingrich, Dr. Sanjay Gupta, and Paul Nicklen, to name just a few.
Ready to find the right celebrity keynote speaker for your event? Talk to our team to get started!