Speaker Spotlight: Mark T. Esper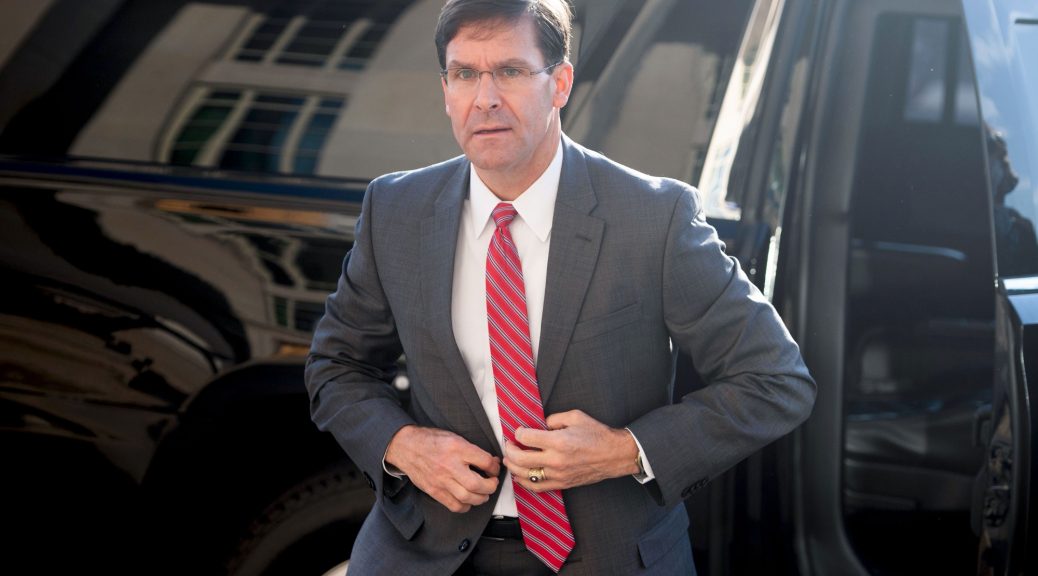 Dr. Mark T. Esper is superbly qualified to address any organization, issue, or concern. Having served on Capitol Hill and at the highest levels of the U.S. government as Secretary of Defense, leading two of the largest and most complex organizations in the world, he understands that a leader's job is to provide vision, direction, inspiration, resources, and a positive example for the teams they lead. Dr. Esper demonstrated these rare qualities when he led the Pentagon during one of the most tumultuous periods in U.S. history, as he candidly describes in his NYT-bestselling memoir A Sacred Oath.
As one the of the most experienced and respected leaders in the nation today, Dr. Esper also brings his corporate and business background to bear to explain the unique intersection of the global economy, tech development, and international security. He understands the challenges and concerns your organization may be facing today – both internally and externally — and offers thoughtful insights and ideas on how to successfully navigate the specific issues you face, from politics in the workplace and cybersecurity, to the rise of China and global macroeconomic uncertainty.
The only way to learn more about hosting Mark Esper for an upcoming speaking engagement and check his current availability is to contact WWSG!