Plan Ahead: Book a Speaker for Black History Month and Women's History Month Now! 
Bringing in speakers to illuminate the importance of Black History Month and Women's History Month is invaluable in fostering awareness, understanding, and appreciation for the diverse and often overlooked narratives that have shaped our collective history. WWSG represents an array of speakers who bring expertise, personal experiences, and a depth of knowledge that can transcend traditional educational approaches. By sharing firsthand accounts, historical context, and insights into the struggles and triumphs of Black individuals and women throughout history, these speakers contribute to a richer and more nuanced appreciation of their contributions.
Moreover, they provide a platform for dialogue, encouraging open conversations about the significance of diversity, equality, and representation in our society. The value of such speakers lies not only in their ability to inform but also in their capacity to inspire and challenge perspectives, ultimately contributing to a more inclusive and enlightened community.
Contact us to learn more about hosting any of these exceptional speakers.
Black History Month Speakers (Febuary)
Bringing in speakers to shed light on the importance of Black History Month transcends the mere acknowledgment of a designated timeframe; it becomes a powerful conduit for fostering understanding, empathy, and unity. These speakers, often equipped with personal narratives, historical expertise, or both, offer a nuanced perspective that goes beyond textbooks and classroom lectures. They breathe life into the stories of resilience, innovation, and cultural richness that define the Black experience.
By sharing their lived experiences and knowledge, these speakers provide a tangible connection to the struggles and triumphs that have shaped Black history. Moreover, they invite critical conversations about the ongoing pursuit of equality, justice, and the celebration of diversity. In essence, these speakers serve as ambassadors of enlightenment, bridging gaps in knowledge, dismantling stereotypes, and inspiring collective action to create a more inclusive and equitable future.
Renowned Political Leader; National Security Expert; Human Rights Advocate and Islam Reformist; Author 
Ayaan provides the reminder that all citizens of the world need to hear—that core human rights need not be compromised to elevate any particular group over another. Rather we are better people, leaders, and lifelong learners when we appreciate and promote the diversity of the human race.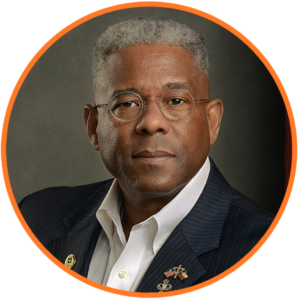 Former Chairman of the Republican Party of Texas; Distinguished Conservative Thought-Leader; Highly Decorated Military Veteran; Author of Guardian of the Republic
As the first African American, Republican Congressman from Florida since 1876, Congressman Allen B. West is an anomaly. He was also born in the south Atlanta, GA. West shares why he holds certain political values, and how they complement his background. West will challenge all your assumptions and break down all stereotypes, including African American does not mean Democrat. Your audience will leave with a new sense of what political demographics really means in today's day and age.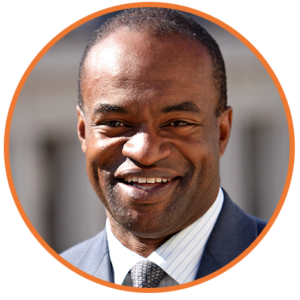 Executive Director, National Football League Players Association (NFLPA)
The lack of diversity among senior leadership in professional sports has led to major critique, accusing the entire business of being inauthentic. This presents a threat to organizations as they compete for fans, sponsorships, and corporate partners. NFLPA is one of the most diverse major sports organizations in sports, but this did not occur by accident. There were several known, strategic driving factors that ensured NFLPA would not only be representative of their membership, but also representative of their community.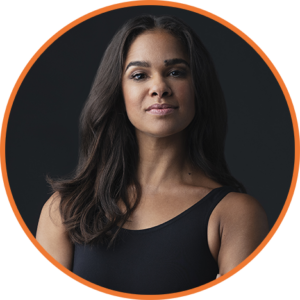 The First African American Female Principal Dancer with American Ballet Theatre
When she discovered ballet, Misty Copeland was living in a motel room, struggling with her five siblings for a place to sleep on the floor. A true prodigy, she was dancing en pointe within three months of taking her first dance class and performing professionally in just over a year: a feat unheard of for any classical dancer. In her powerful and inspiring speeches, Misty describes her accomplishments with an all-encompassing approach, touching upon her life story, social justice, and giving back. She leaves audiences with hope, inspiration, and a truly unforgettable experience.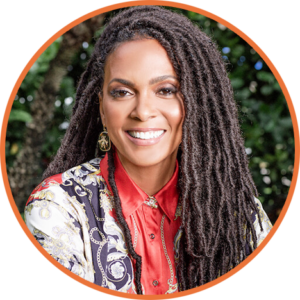 Diversity, Equity, and Inclusion Expert; Author; Strategist
DeEtta is a go-to strategist on equity, diversity, inclusion and workplace transformation. She brings 30 years of experience developing practical tools to build managerial effectiveness and making structural and sustainable organizational change.
DeEtta's career began in college when she became a social justice activist. She worked closely with Indigenous communities to shed light on historical injustices and misrepresentation. In her early 20s, her work as Director of the Human Rights Advocacy and Education Office focused on community education and mediating complaints of discrimination in housing, public accommodation, and employment.
CEO, CNN Commentator, Harvard Fellow, Former Obama-Biden Administration and Biden-Harris Campaign and Transition Senior Advisor, Educator
Ashley Allison is a builder, creator, advocate, and organizer. She was an Obama-Biden Administration and Biden-Harris campaign senior staffer with more than 15 years of experience building campaigns and strategies that led to victory. As the National Coalitions Director for Biden-Harris 2020 presidential campaign, she led nearly 300 staff and paid fellows to activate the most robust coalition of voters in modern history. The investment and strategy spearheaded by Ashley provided results with a historic increase in voter turnout in African Americans, young Americans, Latino, AAPI, Indigenous voters, progressives, seniors, and many more. Calling upon her experience in politics, leadership, and civil rights Ashley is able to speak on a variety of topics such as teamwork, racial equity, and corporate success.
Women's History Month Speakers (March)
Introducing speakers to shed light on the significance of Women's History Month is a powerful means of recognizing and appreciating the multifaceted contributions of women throughout history. These speakers, often distinguished by their expertise, personal experiences, or advocacy efforts, serve as living embodiments of the narratives that too often remain unsung. By sharing stories of resilience, leadership, and societal impact, they bring to life the rich tapestry of women's achievements. Beyond mere celebration, these speakers play a crucial role in challenging preconceived notions, dismantling gender stereotypes, and fostering a deeper understanding of the struggles and successes that have marked women's historical journey.
Their words resonate as catalysts for dialogue, sparking conversations that propel us toward a more equitable future by emphasizing the indispensable role women have played, and continue to play, in shaping the world we inhabit. In essence, these speakers elevate Women's History Month from a static observance to a dynamic and transformative exploration of shared human history.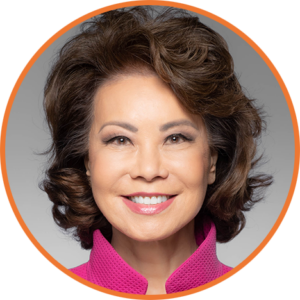 Former U.S. Secretary of Transportation, Former U.S. Secretary of Labor, President and CEO of United Way of America, Peace Corps Director, Director of Numerous Fortune 100 Corporate Boards
The first Asian American woman to be in the President's cabinet, the arc of Elaine Chao's experience encompasses cultures of Asia and the West; the public, private, and non-profit sectors; four presidential administrations; and living and working in New York, California, Kentucky, and Washington, D.C. During COVID-19, her leadership at the U. S. Department of Transportation allowed our nation's transportation systems to remain open, safe, and moving. Engaging, informative, and results-oriented, Elaine Chao will leave your audience inspired and ready to conquer the world.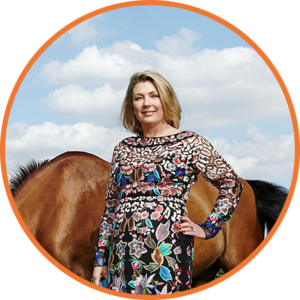 The Countess of Carnarvon of Highclere Castle; Author, Lady Almina And The Real Downton Abbey, Christmas At Highclere, New York Times Best-seller, The Earl, And The Real Downton Abbey, and Seasons at Highclere
As the eighth and current Countess of Carnarvon reigning, the real-life setting for Masterpiece's Downton Abbey, Lady Fiona Carnarvon was inspired to share the true story of Highclere Castle's conversion to a hospital during WWI. From diaries, letters and photos straight out of the Edwardian era, she produced Lady Almina and the Real Downton Abbey.
Her everyday life at Highclere varies from welcoming visitors to her home, creating events to support charities, managing and restoring the castle's historic buildings, gardening, filming, and directing the marketing of the Highclere brand. Lady Carnarvon manages other global endeavors, such as the castle's award-winning Highclere Castle Gin.
Preeminent Financial Reform and Policy Innovator; Chairman, Fannie Mae (2020-2022); President of Washington College (2015-2017); 19th Chair of the U.S. Federal Deposit Insurance Corporation (2006-2011)
From Time's "Top 100" list to the Wall Street Journal's "The 50 Women to Watch," Sheila Bair is a leading domestic and global expert in finance and economics. As Chair of the Federal Deposit Insurance Corporation (FDIC) from 2006 to 2011, she steered the agency through the worst financial crisis since the Great Depression, working to bolster public confidence in the nation's banking system.
Bair's long and distinguished career in government, academia, and finance has found her widely respected for her expertise in financial regulation and consumer protection and acknowledged by Forbes as the "second most powerful woman in the world."
General Manager and Senior Vice President, Oracle Corporation; Administrator, Centers for Medicare and Medicaid Services (2017-2021); Founder & CEO, SVC Inc.
Seema Verma draws from her experiences rising to top-level positions at esteemed organizations to empower other women to be the best leaders they can be. Verma offers advice to aspiring leaders using tactical and anecdotal examples of her successes, specifically the strategic initiatives she introduced and executed during her tenure as Administrator of Centers for Medicare and Medicaid Services (CMS). Prior to CMS, Verma was the founder and CEO of the health policy consulting firm SVC, Inc. Named one of the nation's Top 25 Women Leaders by Modern Healthcare in 2019, Verma is perfectly positioned to give advice with the inspiring success to support it.
Physician, Diplomat, White House Coronavirus Response Coordinator (2020-2021), Author, United States Global AIDS Coordinator (2014-2020); Chief Medical and Scientific Adviser, ActivePure Technology
Dr. Deborah Birx is an American physician, diplomat, and leading medical expert known for gracefully navigating complex global health issues with a scientific and data-driven approach. Her unique experiences researching and managing programs specifically aimed at finding successful therapeutics for HIV/AIDS, Tuberculosis, and COVID-19 inform her powerful speeches. Her varied experiences have molded her into a passionate leader and a fierce advocate for women in STEM.
Dr. Birx talks about mentoring women in the workplace, the importance of proactive engagement, and when not to accept "no"–how to find a way or make one!

Folklorist to the Stars, Astrophysicist to the Folks, Author
Dr. Moiya McTier has given hundreds of talks around the world on a wide range of topics, from the physics of water to global eclipse rituals. Her work sits at the intersection of science and storytelling, fact and fiction, complex concepts and chaotic creativity. Moiya officially became a doctor of the universe in 2021 as the first Black woman to graduate from Columbia's astronomy PhD program and started pursuing science communication full-time.

Former Second Lady of the United States (2017-2021), Former First Lady of Indiana (2013-2017), Educator, Award-Winning Artist
Karen Pence presents charismatic speeches which highlight her unique experiences as the Second Lady of the United States and First Lady of Indiana. Her remarks illustrate the passion and dedication she feels towards art therapy awareness and to the sacrifices made by military service members and their families.
The significance of bringing speakers to the forefront in commemorating Black History Month and Women's History Month transcends mere acknowledgment; it is a commitment to understanding, respect, and progress. WWSG's speakers embody the living narratives that textbooks might overlook, offering firsthand accounts that bridge the gaps between generations and communities. By providing a platform for diverse voices, we enrich our collective understanding of the struggles, triumphs, and contributions of Black individuals and women throughout history. In amplifying these voices, we pave the way for a more inclusive and equitable future, where the lessons of the past serve as beacons guiding us towards a society that cherishes and learns from its diversity. The impact of these speakers extends far beyond the designated months, as they inspire ongoing conversations and actions that shape a more enlightened and compassionate world.
Contact us to learn more about hosting any of these exceptional speakers.
Contact Us for Help Selecting a Speaker