How Much Does A Keynote Speaker Cost?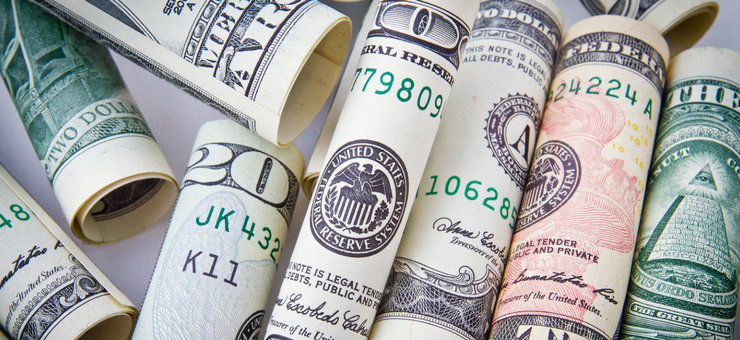 Some may think that finding the cost for a
keynote speaker is as simple as a Google search. After all, Google holds the answers for almost anything. Unfortunately, many factors play into how much a client spends on a keynote speaker, which is why many speaker bureaus do not automatically list a speaker's fee, also known as their honorarium. Instead, their website will read: "contact us for fee" in order to share the number.
When searching for the estimated cost for a keynote speaker, most search results will lead in the direction of a speaker or lecture agency. Some may see this as secrecy, but it is because fees can vary depending on many factors.
Depending on location, duration of the keynote and audience size, a speaker may adjust his or her honorarium. Due to this, many speakers and clients use lecture agencies as their resource to negotiate and contact more notoriously private speakers. Lecture agencies specialize in finding and contacting highly sought-after keynote speakers.
Despite the variation in costs from speaker to speaker, there are some trends that help estimating the price for certain keynote speakers.
What Determines a Speaker's Fee?
First, speakers determine their honorariums based on the demand they receive from clients. The more demand and better feedback they receive, the higher they will make their price. Apart from this human element, there are a few more trends.
In terms of Professors, their fee depends on area of research, tenure and the institution or university they are apart of. For example, a tenured Economics Professor at Harvard University will most likely (and should) have a higher speaking fee than a first-year lecturer. With published authors, costs will vary based on publication success and subject matter.
The biggest factor, however, that determines cost is the "star factor" or following the speaker has. The more popular sought-after the speaker is, the higher the price to have them speak at your event.
These categories and factors are stackable and should be viewed as ranges, not rules. If a Professor is a published author, their fee will be higher than an un-published author. The same is true for a CEO or author who is a "celebrity." If the speaker is more well-known, expect to pay more for their time.
How can I get the best value out of my keynote speaker?
Keynotes are an investment that clients are making for an event. Ensuring the quality and experience for your company and audience is the top priority. There are a few things to do that will maximize and ensure the value of the speaker and their keynote.
Schedule either a pre-booking call or pre-event call to discuss logistics, speech topic and iron out any questions or concerns beforehand. If your event requires promotion, do not hesitate to ask the speaker for a blog post, podcast or video, or use their social media handles to promote the event. If the speaker is a published author, see if books can be included in the cost for a discounted rate, whether attendees can receive books, or a book signing could take place.
A keynote speaker is the cornerstone of an event. Finding the right one takes time, negotiation and patience in order to amplify and guarantee a successful event.
Keep in mind, however, that speaker honorariums and the determination of cost are always in flux. But if you pay a lot for your keynote and your audience can't stop talking or tweeting about what an impact it had on them, you get what you pay for!
At Worldwide Speakers Group, our team has the experience managing speaker communication, logistics, ensuring cost-effectiveness, and we can even help you draft contingency plans. Let us manage your keynote speaker so you can focus on running your event.
Reach out to our team and we'll help you find the perfect keynote speaker for your event, your audience, and your company.