How Carly Fiorina's Leadership Style Has Contributed to Her Success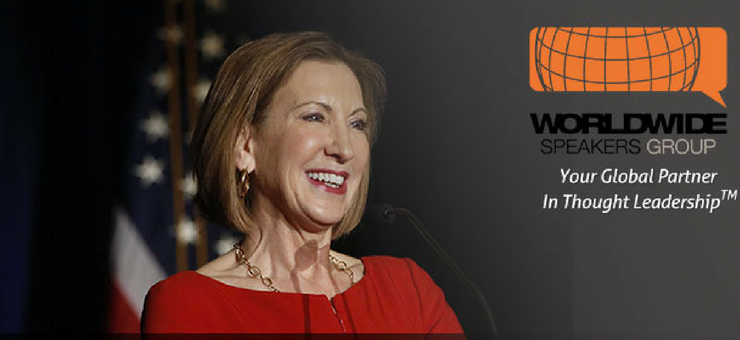 Great leaders have the ability to see into the future of their company. They don't just position themselves at the helm of their business, ideology, or movement. They are relentless in the pursuit of their goals and the goals of their company. They also take great care to make sure that their actions are inspiring to those who follow them.
Fiorina Makes Significant Inroads for Women in Business
It's never easy to be a pioneer. There is even a greater challenge when you are a woman trying to make inroads where only men have gone before. Carly Fiorina shattered the glass ceiling with her significant achievement as the first woman to head up a Fortune 50 company. She was hired as CEO of Hewlett-Packard, otherwise known as HP, in 1999 and was the most senior employee for nearly 6 years. Her time at HP was the pinnacle of a series of firsts, due in part to the momentum she gathered on her climb up the corporate ladder.
Before her leadership position at Hewlett Packard, she was the first female officer in AT&T's network division. She continued her ascent as a trailblazer, throwing her hat in the ring as a much-talked about Republican Candidate for the 2016 Presidential Election.
Fiorina's tenure at Hewlett-Packard ended after a controversial merger with Compaq Computers. Despite her leaving the company, her tenacious hard work and drive to set HP up for success was clearly evident. Additionally, Carly Fiorina's leadership style and achievements are not just limited to the inroads she made for corporate gender equality.
Fiorina was brought in to HP to be "all the things that HP was not", in terms of being brash and vivacious. Her magnanimous leadership style has been viewed as controversial, but effective, proving a point about leadership. Part of being an effective leader means going against the grain and bucking norms to achieve different results; it's about being willing to take that gamble, understanding the relationship between risk and reward.
Carly Fiorina's Leadership Style
Fiorina's leadership style has been criticized by some, but for those who worked under her commonly described her as inspiring. She committed to motivating her widespread staff at HP; she had high expectations of her staff but had equally if not higher expectations of herself, demonstrating this adherence to her vision in her daily work. She is a gifted orator with an uncanny ability to connect emotionally with her audience and is tireless in her pursuit of change.  The New York Times wrote this article in 2015 that discusses some of the lesser known specifics of Fiorina as a leader, all of which contributed to her success.
In recent news, Fiorina is most famous for the way she took on the now Republican nominee Donald Trump in a GOP debate. While her campaign for the next President of the United States was unsuccessful, her attempts to appeal to the women that she'd inspired in her time as the first female CEO of a Fortune 50 company was effective.
When trying to move to the next level, leadership is crucial to your success. It's always of benefit to consider different leadership styles and learn from them. If you are interested in booking Carly Fiorina for your next event, take a look at her availability.
{{cta('17a822c2-1907-4c97-bc74-19e2a6963cf2′,'justifycenter')}}