Honoring Female Keynote Speakers in Women's History Month
Every year, the month of March is a time we celebrate and honor all of women's history. In 1987, Congress declares March as National Women's History Month in perpetuity. Now, it is an annual declared month that highlights the contributions of women to events in history and contemporary society. It is celebrated throughout the month of March in just the United States, but also the United Kingdom and Australia.
In the United States, Women's History Month traces its beginnings back to the first International Women's Day in 1911. In 1978, the school district of Sonoma, California participated in Women's History Week, an event designed around the week of March 8 (International Women's Day). In 1979 a fifteen-day conference about women's history was held at Sarah Lawrence College. When its participants learned about the success of the Sonoma County's Women's History Week celebration, they decided to initiate similar celebrations within their own organizations, communities, and school districts. They also agreed to support an effort to secure a National Women's History Week.
In February 1980, President Jimmy Carter issued a presidential proclamation declaring the week of March 8, 1980, as National Women's History Week. The proclamation stated, "From the first settlers who came to our shores, from the first American Indian families who befriended them, men and women have worked together to build this nation. Too often the women were unsung and sometimes their contributions went unnoticed. But the achievements, leadership, courage, strength and love of the women who built America was as vital as that of the men whose names we know so well."
In 1987, after being petitioned by the National Women's History Project, Congress passed Pub. L. 100-9 which designated the month of March 1987 as Women's History Month. Since 1988, U.S. presidents have issued annual proclamations designating the month of March as Women's History Month.
March is now designated to honoring and recognizing women and their achievements. The whole month calls attention to the social, economic, cultural and political triumphs of and for women. It also marks a call to action for accelerating gender parity. Today, Women's History Month belongs to all groups collectively everywhere. It is not a country, group or specific organization, but a celebration of all women's achievements and support for each other.
Women have come a long way in their struggle for equality, but there is still a long distance to cover. This year, the theme for Women's Month is 'Be Bold For Change,' inspiring women to step out of their comfort zones and find the courage to be bold in all aspects of their lives.
Worldwide Speakers Group is home to many bold women, who in their own career or life have worked to inspire and encourage women to be courageous, more confident and more powerful in all spheres of life. These powerful statements, made by WWSG women, will inspire you to celebrate women in all their glory.
"People's ideas and fears can make them small, but they cannot make you small. People's prejudices can diminish them, but they cannot diminish you. Small-minded people can think they determine your worth. But only you can determine your worth."
"As a woman you are better off in life earning your own money. You couldn't prevent your husband from leaving you or taking another wife, but you could have some of your dignity if you didn't have to beg him for financial support."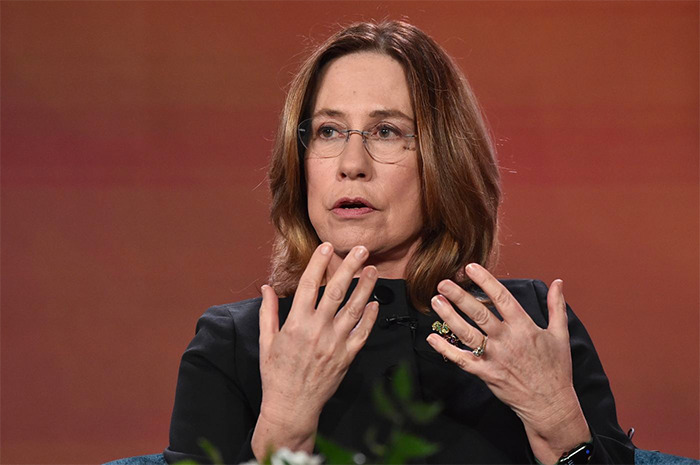 "Women need to stick to their guns and always keep their cool." 
"My message to women is it's okay not to toe the party line on every issue. You don't have to be a puppet or a mouthpiece for your party on every issue. You can be an independent thinker; you can take it issue by issue, and that's okay. You shouldn't be told, 'You can't sit with us.'"
"No is for everyone else."
Contact WWSG to host any of these top thought leaders.
---
Want to see more leading women keynote speakers? Learn more about Nancy Frates, Ayaan Hirsi Ali, Jen Psaki, and other female global thought leaders.