Guest Post by Paul Nicklen | The North is Calling
This is a guest post by WWSG thought leader, Paul Nicklen. All images are copyrighted. To purchase Paul's work, visit his website.
"Look deep into nature and then you will understand everything better."— Albert Einstein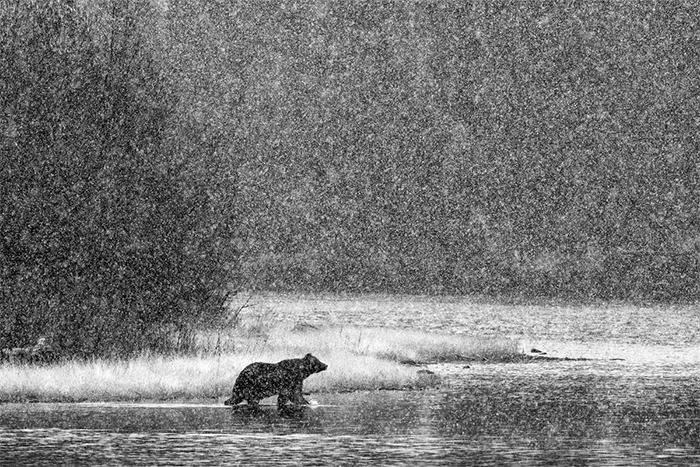 Now that we are well into October, I am starting to feel a familiar sense of nostalgia for the far north. Marked by crisp mornings and falling leaves, autumn in North America has always had a peculiar hold on me. As poplars and aspens don their seasonal gold, the landscape becomes a flurry of color and activity. Weasels, hares, and other mammals race to stock up on the season's bounty, brown coats slowly giving way to winter whites, while cold forest streams fill with the flashing scales of salmon. The season offers a closer look into the rhythms that dictate the cycles of life and death, but it also provides a chance to get close to one of my favourite subjects—the grizzly bear.
The Important Role of Top Predators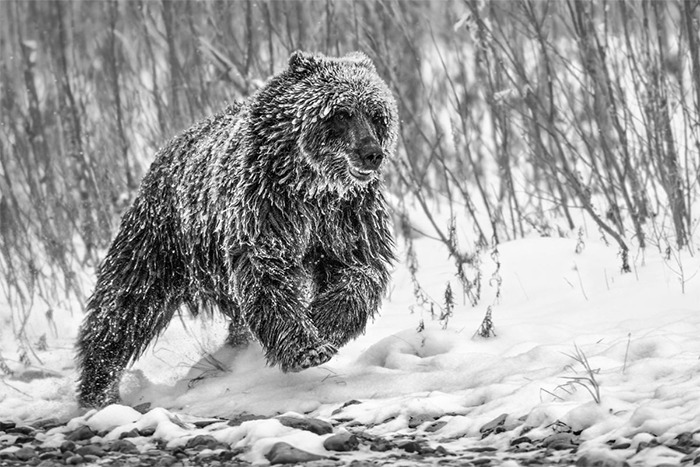 As one of the world's most iconic carnivores, grizzly bears have become emblematic of the north and beloved by the general populous. However, as more people encroach onto the dwindling reserves of our planet's wilderness, human and bear interactions have only increased. The balance of our world's most vulnerable and important ecosystems depends on the health and abundance of top predators like the grizzly. In order to preserve that balance and the future of our planet, the time has come to reframe our relationship with our wild cousins through a wiser and more cognizant lens. My job as a wildlife photographer is to present a deeper look into the world of animals and inspire a better understanding of their complex natures – which often means getting close for a more detailed perspective.
When I First Met Morris
Once the salmon start their spawning migration and the countdown to winter begins, grizzly bears descend on the rivers and take their places at the shore. Each bear has their own strategy for catching the most fish; some perch on boulders, others lurk quietly along the banks, and some charge up the rivers in quick bursts of speed, right on the tail of their quarry. All of them share the same objective – to pack on as much fat as possible before the first flurries of snow drive them back to their dens. The window to feast is short, the stakes are high, and tempers run even higher as the normally solitary species are forced to crowd along the banks. In order to get close, it is crucial to be diligent and allow the bears to dictate the encounter. It is only when you meet nature on her terms that the most intimate wildlife moments can occur.
Such was the case when Cristina and I first met Morris on a shoot along the Yukon's Fishing Branch River.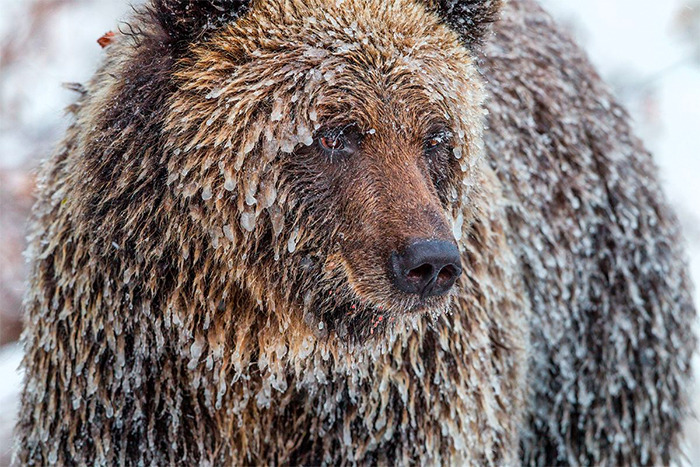 Tucked against the grassy banks, Cristina and I had been silently watching the progress of a large male on his quest for salmon. In a sudden twist of events, the bear charged up the river in pursuit of a panicked fish, only to send it flying straight onto our laps. All three of us – Cristina, me, and the bear – froze feet away from each other, the fish having lept triumphantly to safety. After a short window, our new friend slowly began to inch his way back into the river. From that point on, the bear, whom my dear friend and Bear Whisperer, Phil Timpany, named Morris, continued to come within feet of us for the remaining days of the shoot. My last evening by the river ended with Morris and me peacefully parting ways after a final farewell – Morris to the mountains and myself back to my home in British Columbia.
A Toast With Morris
During the shoot in 2012, as the grizzlies were feasting on salmon, Cristina Mittermeier and I were revelling from a recent experience –  an experience that resulted in Cold Pursuit. We poured ourselves a small glass of scotch as the bears departed for the mountains. It seemed the river was deserted, and this assignment was coming to a close. 
Then, a familiar figure appeared. It was Morris! We sipped our scotch by the water. He caught a salmon, sat beside us, and we all shared a moment that I will never forget –  enjoying our respective pleasures before parting at nightfall. Content, peaceful and happy in nature.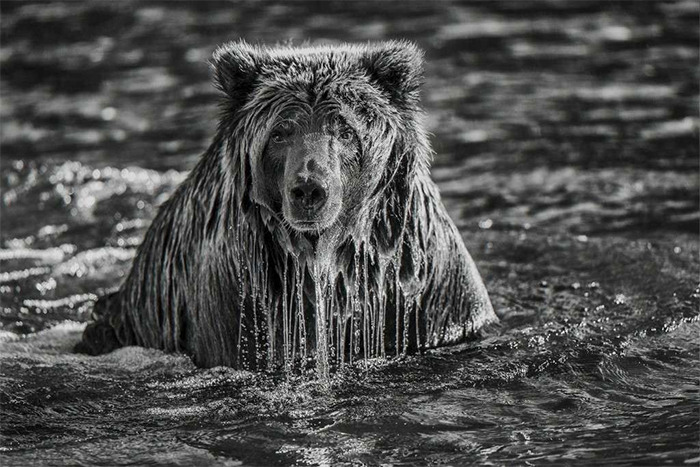 As our planet changes and the once-reliable rituals of autumn start to unravel, I find myself thinking of Morris and his fellow bears. As long as we are clearcutting forests, overfishing salmon, polluting ancient waterways, and continuing to cast blame on animals we have driven from their own homes, their future remains uncertain. We cannot go on pretending we are somehow removed from the laws of nature, and we cannot afford to ignore the consequences that our actions impose on wildlife. It is long past time we take responsibility for our impact on the world and protect animals like Morris through a more compassionate understanding of their wild lives.
With hope and immense gratitude,