Climate Experts to Inform and Inspire
Since July 2023 was the world's warmest month on record, climate change is fresh-in-mind for all of us. The European Union's Copernicus Climate Change calculated that Earth's temperature averaged 62.5 degrees Fahrenheit through the first 23 days of July, almost 0.6 degrees Fahrenheit hotter than the previous record for the hottest month, which happened only four years ago in July 2019.
Even with this information, many climate activists say that with understanding and the right actions, there is a chance we can turn back the clock on climate change to reduce its negative effects on our weather, ecosystems, health, and life as we know it on Earth.
Worldwide Speakers Group thought leaders consistently address the topic of climate change and environmental concerns. Our wide selection of speakers approach these intricate issues in a way that is both informed and inspiring.
To host a WWSG thought leader at your upcoming event, contact us.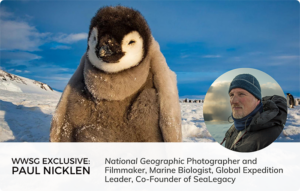 As one of the world's most acclaimed conservation photographers, Paul Nicklen has collaborated with scientists, filmmakers, conservationists, and explorers to create awareness and inspire action for global issues like climate change and ocean health.
Invite Paul Nicklen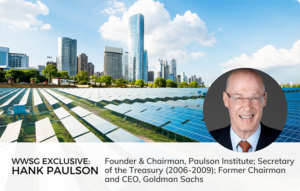 Through his work as Chairman of the TPG Rise Climate Fund, Henry M. Paulson Jr. is working on large scale climate change solutions and is continuing the conversation of risk management for climate crisis and climate investing.
Invite Hank Paulson
As one of the most influential female photographers in the world, Cristina Mittermeier uses the lens of her camera to advocate for the ocean and better the planet while promoting the importance of climate control.
Invite Cristina Mittermeier
Claire Simeone is a veterinarian and conservation leader who works to protect the animals and ecosystems of our planet while working to spark individual action against climate change.
Invite Claire Simeone
A dedicated intellectual entrepreneur, Ian Bremmer speaks on the world's ability to address major global crisis such as global warming and climate change along with how we can rewire our response actions to take hold of these crises.
Invite Ian Bremmer
Recent Blog Topics
For more information about hosting these thought leaders for a speaking engagement, contact us.