Best 'How To Be Resilient' Keynote Speakers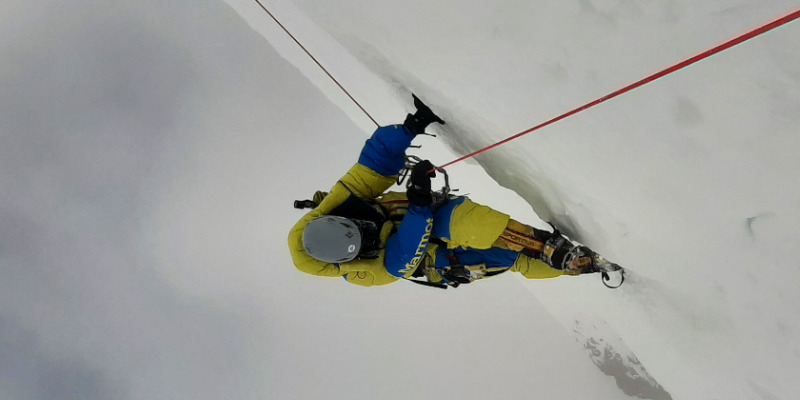 Someone who is resilient is able to withstand and recover from unexpected challenges. Resiliency is beneficial to have in the workplace to engineer an inclusive culture, to manage stress and increase happiness, to overcome adversity within competitive organizations, and more. Beyond work, resiliency is a beneficial trait to have when faced with unforeseen changes or obstacles in everyday life. WWSG works with many speakers who specialize in how to be resilient in various aspects of life. These speakers enlighten audiences about how they can employ resiliency in their own lives, inspiring them to reach their full potential.
How To Be Resilient At Work
One of the most common stressors for people is their job. Whether it's a heavy workload, long hours, pace of work, or unreasonable management, feeling overwhelmed in the workplace is an extremely common experience. As a society we are evolving faster than ever in every aspect of life, and the workplace is no exception. It is extremely important that we are able to learn to build resilience in the workplace in order to reach a more balanced lifestyle. So how do we do this?
Compartmentalizing your task load is a good way to start. Being transparent about your workload with your employers is critical to being resilient. Saying "yes" to every opportunity or new project you are asked to do is not always productive. Being able to take a step back and ask yourself if it is truly realistic to take on a certain task is important. Overloading your schedule with tasks just because you don't want to say "no" will only lead to a state of burnout, which can really impact not only your work performance but mental health and relationships.
WWSG represents an array of speakers who could provide your audience with an excellent talk on resiliency in the workplace. Here are a few:
Being a veteran of a cutthroat industry and having held prestigious positions at multiple major media networks, Erica Hill is seasoned in the application of resilience. Erica offers audiences a behind-the-scenes take on what it's like to be the face of the daily news while juggling family life and parenthood. Using her knowledge of the media industry to provide a unique perspective on how to be resilient at work, audience members leave the session informed and inspired.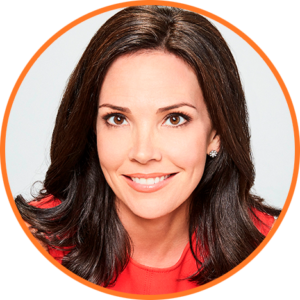 View Erica Hill's Speaker Page
Dr. Taryn Marie Stejskal is the Founder and Chief Resilience Officer (CRO) of Resilience Leadership Institute (RLI) and she is recognized #1 international expert on how to be more resilient and how to nurture mental health and well-being in both leadership and life. Dr. Stejskal will impact your audience with a motivating push to harness resilience and advance the future of work.
View Taryn Marie Stejskal's Speaker Page
Alana Hill is an international change expert who inspires professionals to lead change in themselves. Hill provides an audience with an insightful message into how people and teams can excel in the face of adversity, and how to create an inclusive, resilient, and competitive organization.
View Alana Hill's Speaker Page
As the Founder and CEO of PowerHouse Performance and an esteemed exercise physiologist and expert on stress, how to be a resilient leader, and performance, Jenny Evans is a professional in the field of resilience. Jenny will take your audience through an array of topics that give you the confidence to take hold of your stressors and regain purpose.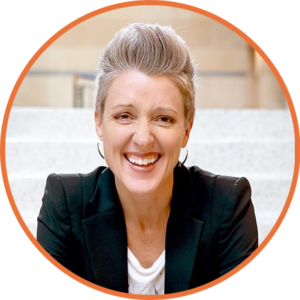 View Jenny Evans' Speaker Page
How To Be Resilient In The Face Of A Challenge
Harnessing resilience in the face of adversity is no small feat. We face challenges—small and large—every single day. Challenges could present themselves in many different forms: physical, emotional, introspective, social, and others. Maybe you are facing a challenge such as an illness, or your relationships are weakening, or your finances are struggling, or your mental health is on a decline, or you are simply having a hard time waking up at the sound of your alarm. Regardless of what the challenge is, building resilience is a key skill that will ensure you stay true to yourself and maintain confidence while enduring difficult times.
Building strong, positive relationships with those around you in order to ensure you have a network of support is an important aspect of resiliency. There is no shame in asking for help, and having an array of people you can rely on is vital.
Take full advantage of the work you put in to get through a challenge and learn from it. Ask yourself questions like, "How can I learn from this experience?" or "What could I have done better in this situation?"
WWSG represents an array of speakers who provide your audience with an excellent presentation on resiliency in the face of a challenge. Here are a few:
As a technology pioneer in capital markets, entrepreneur, and world-class mountaineer, Olga Koroleva's capabilities and triumphs are limitless, both in the boardroom and on the mountain. Olga offers an exciting and unique perspective on how to stay focused and take action in conditions of uncertainty and risk. Her experiences have put her in the perfect position to speak to an audience about leadership and aiming for better, or as Olga would say—climbing higher.
View Olga Koroleva's Speaker Page
Cassandra Worthy is a truly disruptive thought leader on change who helps companies build organizational resilience and adaptability. She is passionate about making change and employing inclusivity. She is driven to enlighten your audience on how to leverage inclusion as a tool to win with your employees, shareholders, customers, and clients.
View Cassandra Worthy's Speaker Page
Trent Shelton has been ranked as one of the most impactful speakers of this generation. His message reaches over 60 million people weekly through hard-hitting videos and unprecedented engagement. Trent put himself through strict life changes to find fulfillment within himself and his story is sure to encourage your audience to learn how to be resilient in life and do the same.
View Trent Shelton's Speaker Page
Ben Nemtin has been on a quest to help people achieve their dreams, complete their bucket list, and convince the world that the impossible is possible for almost two decades. Leading with purpose and providing your audience with a life-changing message speaking on how to be more resilient in the face of uncertainty is Ben's specialty. His life-changing message is sure to leave your audience feeling energized.
View Ben Nemtin's Speaker Page
How To Be Resilient In Your Everyday Life
Resilience is not just important when facing a challenge or coping with stress at work. In fact, channeling resilience during those times can only be effective if you are practicing it in your everyday life. The best way to do this is by taking care of yourself, for yourself. Nutrition, sleep, and exercise are all critical aspects to a healthy lifestyle, but they are especially important when preparing yourself to take on unexpected challenges. Practicing tenacity and bouncing back from small deflections throughout your day will set you up for a resilient future. Setting goals for yourself and being persistent in reaching them is also a critical aspect of practicing resilience. Being realistic with yourself about what you can handle while not selling yourself short is also a good habit to practice.
WWSG represents many speakers who provide audiences with insight into resiliency in everyday life. Here are a few:
From his 18 years of experience as a trial attorney, to being the CEO of a leading personal development and business training company, to spending years as an ocean first responder, Adam Markel is no stranger to resiliency. Adam is sure to provide an audience with a high-energy and impactful learning environment touching on how to utilize the power of uncertainty to build long-term resilience.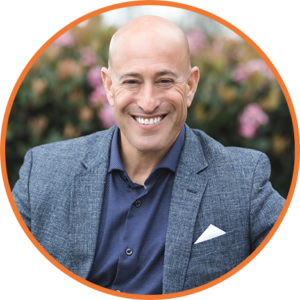 View Adam Markel's Speaker Page
Johnny Crowder is a mental health advocate and Founder and CEO of Cope Notes, a science and text-based mental health platform that provides daily support to healthcare providers, employers, and individuals in nearly 100 countries around the world. Johnny aims to have a candid conversation about resilience with your audience to build connections and happiness in life.
View Johnny Crowder's Speaker Page
Pandit Dasa is a mindful leadership expert, motivational keynote speaker, and author. Dasa takes audiences through a variety of breathing and focusing exercises that lower stress and anxiety, increase focus, productivity and boost emotional intelligence. Pandit offers audiences a unique understanding of resiliency and offers simple ways to exercise it every day.
View Pandit Dasa's Speaker Page
The author of 10 New York Times bestselling books and journals, Neil Pasricha is equipped to speak to audiences about happiness, leadership, and resilience. Neil teaches people how to lead themselves before leading others, and how to make tiny changes for massive results.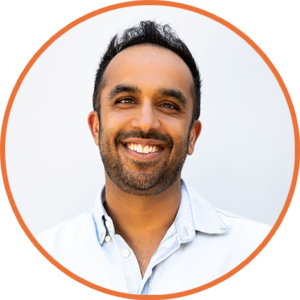 View Neil Pasricha's Speaker Page
To host any of these thought leaders for speaking engagements, please contact WWSG.