3 Economy Experts for Your Organization
Inflation, mass layoffs, volatility. These terms describe the uncharted economic conditions that we're currently experiencing. The entire economic ecosystem has been affected by the global pandemic and its aftermath in ways that are both obvious and discreet. The decisions made by the Federal Reserve System and your local grocer alike are affecting everyday experiences with fiscal wellbeing. What needs to be done to combat this uncertainty and correct the mistakes were made during a time of crisis?
The incredibly informed thought leaders below have been lending their expertise to the public to both educate and inspire action to work towards resolution. These economy & finance leaders are available for live or virtual engagements to audiences large and small. Contact us to learn more about hosting these exceptional speakers.
View Economy & Finance Speakers
Contact Us
On a recent podcast appearance, Sheila Bair talks about how the culture at government sponsored enterprises has shifted and why they should exit conservatorship after 14 years. "Government is just not really good at running organizations this size," she said. "You lose some level of market discipline when the government takes over."
A leading domestic and global expert in finance and economics, Sheila Bair steered the FDIC through the worst financial crisis since the Great Depression, working to bolster public confidence in the nation's banking system when she was Chair from 2006 to 2011.
Sheila Bair's Speaker Profile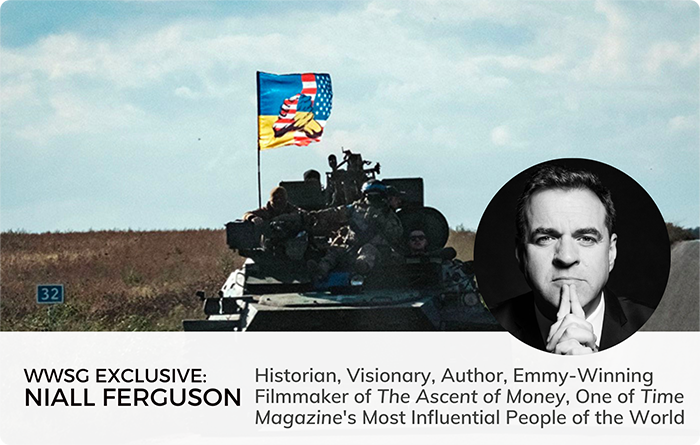 In his recent Bloomberg article, How Cold War II Could Turn Into World War III, historian Niall Ferguson says, "An unusual feature of the recent past is that in 2020 a pandemic had the fiscal and monetary consequences of a world war. This was unprecedented. No previous pandemic, including the much more devastating 1918-19 influenza, had elicited comparable responses from finance ministries and central banks." Niall also recent co-authored a paper studying the evolution of central bank balance sheets over the past 400 years.
Ferguson uses historical perspective to frame current challenges in his insightful articles and presentations.
Niall Ferguson's Speaker Profile
In his recent Wall Street Journal article, Russian Cash Can Keep Ukraine Alive This Winter, Robert Zoellick writes, "The U.S. needs to reset the strategic chessboard. Washington can change the terms of battle by using its strongest economic weapon. By relying on international law, the U.S. would also reinforce the rules-based order that Russia wants to destroy. That would achieve justice as well as peace."
Zoellick served as U.S. trade representative (2001-05), deputy U.S. secretary of state (2005-06) and World Bank president (2007-12). He is the author of America in the World and is unrivaled in his depth and breadth of what makes global economies tick and how best to operate in an increasingly global market.
Robert Zoellick's Speaker Profile